John WIPP

1927–2005, Sweden
John Wipp studied at Konstfackskolan. He undertook trips to Italy and England as well as to many other countries in Europe. He painted intellectually and sensually. Public art: Mural Bollstabruk school in 1953, mosaic swimming pool, Kiruna, 1958, enamels of the Karolinska Hospital. Represented: National Museum in Stockholm, Moderna Museet in Stockholm, Malmo Museum, museums in Helsingborg, and Norrköping, Museum of Sketches in Lund, Lund University Art Museum, and His Majesty the King\'s collections.
Source: Art Signature Dictionary
John Wipp studerade vid Konstfackskolan. Hanföretog resor till Italien och England samt till många andra länder i Europa. Han målade Intellektuellt och sensuellt
Offentlig utsmyckning:
Väggmålning i Bollstabruk skola 1953, mosaik i Simhallen, Kiruna 1958, emaljer för Karolinska Sjukhuset.
Representerad:
Nationalmuseum i Stockholm, Moderna Muséet i Stockholm, Malmö Museum, muséerna i Helsingborg och Norrköping, Skissernas museum i Lund, Lund Universitets konstmuseum och Hans Majestät Konungens samlingar.
Source: Art Signature Dictionary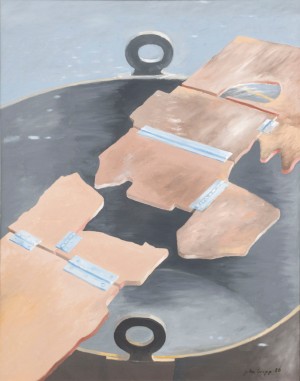 Price SEK 1,205 (€127) Not sold
Estimated SEK 4,000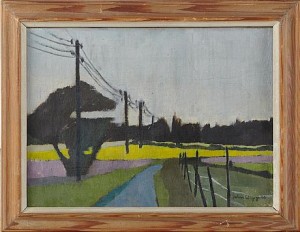 Landskap Vid Ygne Ii
(-40)
Price SEK 1,500 (€162)
Estimated SEK 1,500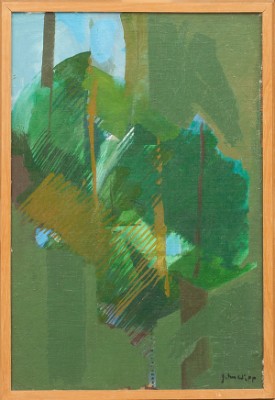 Skogsmotiv
Price SEK 550 (€60)
Estimated SEK 2,000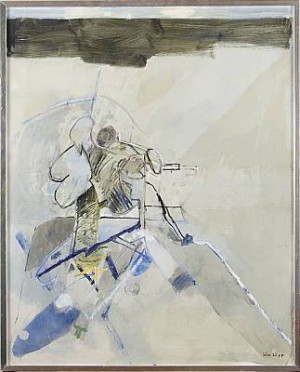 Komposition
Price SEK 3,000 (€308)
Estimated SEK 4,000