Josefina HOLMLUND

1827–1905, Sweden
Name
Josefina, Josephina HOLMLUND
Josefina (Josephina) Holmlund studied landscape painting for Tore Billing and Edward Bergh. She later studied at the Art Academy in Düsseldorf and for the Norwegian landscape painter Nils Bjornson-Moller.
Exhibitions: Art Academy, Art Society.
Source: Art Signature Dictionary
Josefina Holmlund studerade landskapsmålning för Tore Billing och Edvard Bergh. Hon studerade senare vid Konstakademien och i Düsseldorf för den norske landskapsmålaren Nils Björnson-Möller.
Utställningar: Konstakademien, Konstföreningen.
Source: Art Signature Dictionary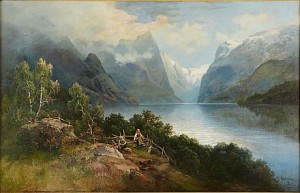 Fjordlandskap Med Med Kvinnor Och Barn I Förgrunden
(-94)
Price SEK 15,000 (€1,583)
Estimated SEK 20,000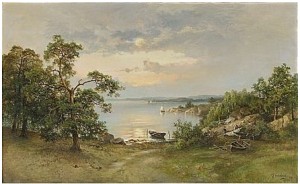 Price SEK 31,000 (€3,421)
Estimated SEK 15,000–20,000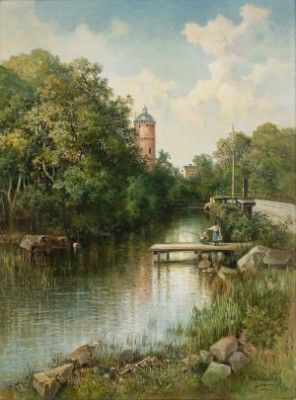 På Bryggan
Price SEK 18,000 (€2,095)
Estimated SEK 20,000–25,000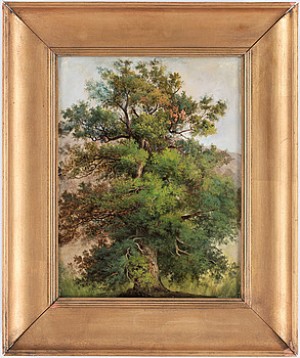 Studie Av En Ek
Price SEK 5,000 (€579)
Estimated SEK 7,000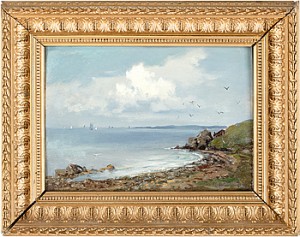 Price SEK 1,310 (€159)
Estimated SEK 1,500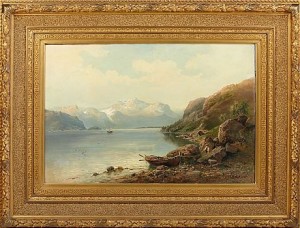 Fjordlandskap
Price SEK 10,000 (€1,106)
Estimated SEK 10,000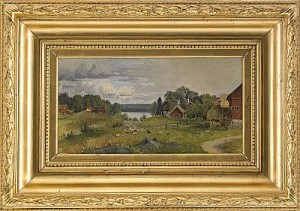 Helgesta Prästgård
Price SEK 10,000 (€1,117)
Estimated SEK 10,000–12,000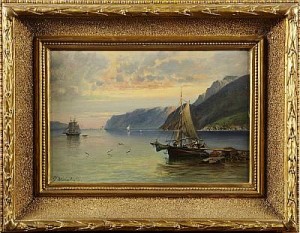 Kustbild Med Segelbåt
Price SEK 6,000 (€672)
Estimated SEK 8,000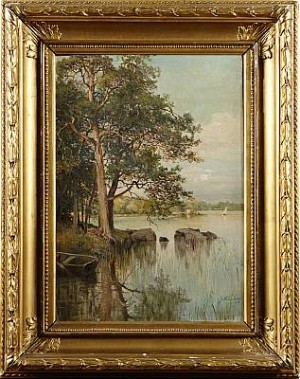 Insjölandskap Med Eka
Price SEK 6,000 (€645)
Estimated SEK 5,000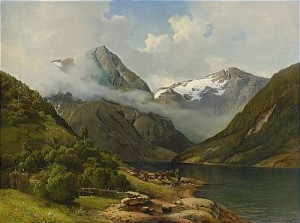 Fjordlandskap Med Gårdsmiljö
(1870)
Price SEK 16,000 (€1,665)
Estimated SEK 15,000–20,000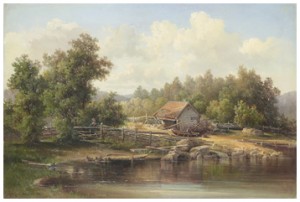 Price SEK 9,000 (€860)
Estimated SEK 10,000–12,000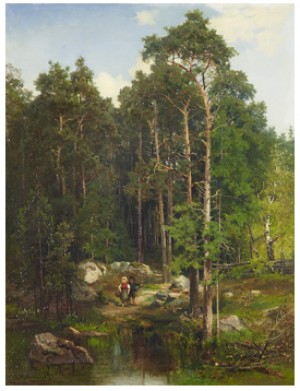 Två Barn Vid En Tjärn
(1879)
Price SEK 21,000 (€2,008)
Estimated SEK 10,000–12,000
Landskap
Price SEK 2,700 (€260)
Estimated SEK 2,500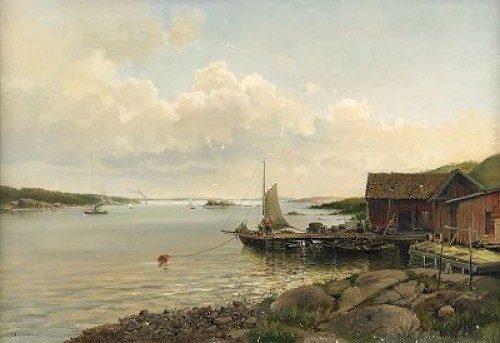 Kustlandskap Med Båtar Och Byggnader Vid Brygga
(1889)
Price SEK 10,000 (€943)
Estimated SEK 15,000–20,000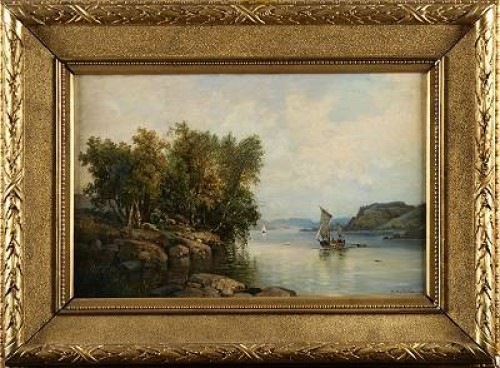 Skärgårdslandsskap
(1896)
Price SEK 7,000 (€666)
Estimated SEK 8,000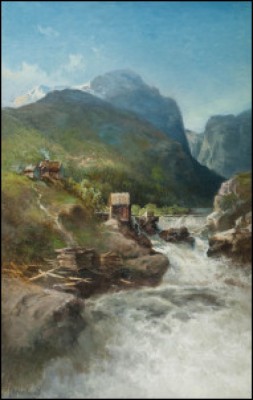 Motiv Från Norge
Price EUR 1,500
Estimated EUR 1,500–1,800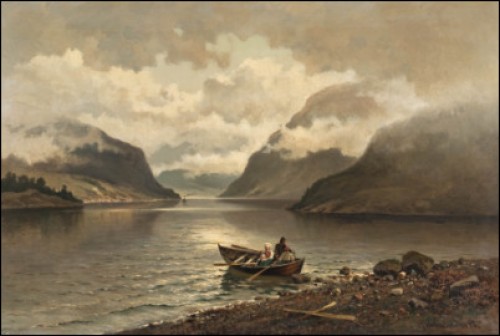 Price EUR 2,600
Estimated EUR 2,500–3,000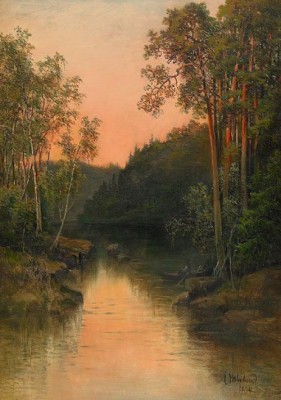 Skogslandskap Med Vattendrag - Aftonljus
Price SEK 12,000 (€1,091)
Estimated SEK 10,000–12,000