Karl Erik HARR

1940, Norway
Karl Erik Harr (born May 8, 1940) is a Norwegian painter, illustrator, graphic artist and author, best known for his representations of Northern-Norwegian scenery and coastal history.
Source: From Wikipedia, the free encyclopedia
Karl Erik Harr

Karl Erik Harr er født i Kvæfjord i Troms. Han er utdannet bl.a. ved Kunstakademiet. Bildene hans representerer en nyromantisk retning som oppstod i løpet av 1960-årene. Motivene er ofte hentet fra det nordlandske landskap.

Harr har deltatt ved en rekke separatutstillinger og kollektivutstillinger både i inn- og utland. Innkjøpt av museer og har hatt mange utsmykninger. Han har bl.a. utsmykket hurtigruta Richard With. Harr har også skrevet flere bøker. Han hadde separatutstilling ved Galleri Elsa i 2003 og har ny utstilling ved galleriet september 2009.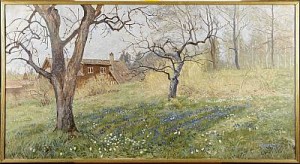 Price SEK 8,500 (€913)
Estimated SEK 3,000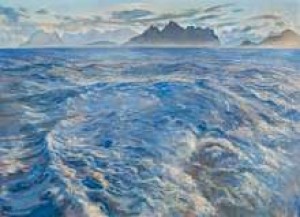 Morgengry Ved Landego
(1993)
Price NOK 58,000 (€7,125)
Estimated NOK 45,000–55,000