Kjell LEANDER-ENGSTRÖM

1914–1979, Sweden
Name
Kjell LEANDER-ENGSTRÖM
Kjell Leander-Engström. Son of Per Leander Engstrom. Studied at the Art Academy. He undertook trips to France, Spain and Italy. Have painted motifs from northern Sweden but also from Corsica, also still life.
Represented: Museum in Gävle and Ystad.

Source: Composed of a variety of sources from the internet.
Kjell Leander-Engström. Son till Per Leander Engström. Studerade vid Konsthögskolan. Han företog studieresor till Frankrike, Spanien och Italien. Har målat landskap, företrädesvis motiv från Lappland men även från Korsika, dessutom stilleben.

Representerad:
Museum i Gävle och Ystad.

Källa: Sammansatt av olika källor från internet.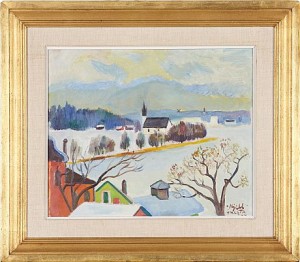 Price SEK 6,400 (€725)
Estimated SEK 1,000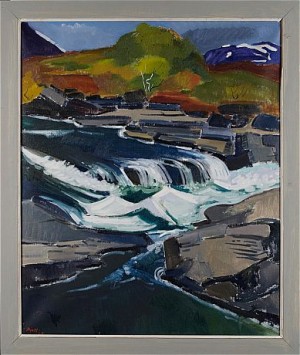 Price SEK 1,900 (€208)
Estimated SEK 2,000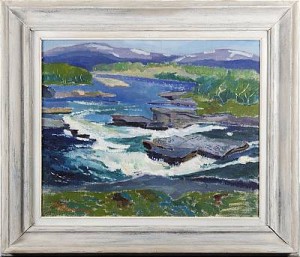 Price SEK 4,000 (€407)
Estimated SEK 2,000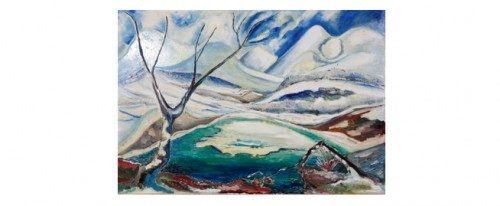 Price SEK 6,000 (€588)
Estimated SEK 4,000–5,000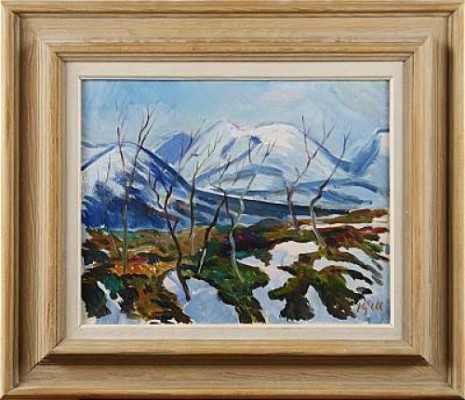 Fjällandskap
Price SEK 1,000 (€100)
Estimated SEK 1,500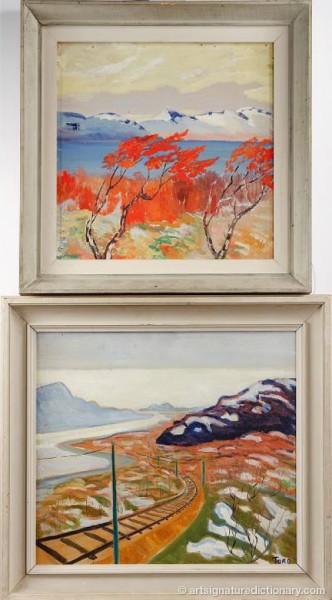 Fjällmotiv, 2 St
Price SEK 2,100 (€222)
Estimated SEK 1,500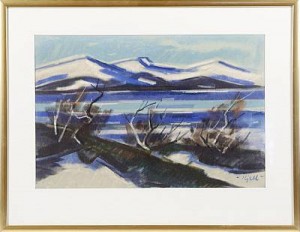 Fjällandskap
Price SEK 1,200 (€120)
Estimated SEK 1,000