Konstantin Ivanovich GORBATOV
1876–1945, Russia
Name:
Konstantin Ivanovich GORBATOV
Gorbatov was born in Stavropol in the Samara province. He studied in Samara and in Riga from 1896-1903, then at the Academy under Alexander Kiselev and Nikolai Dubovsky. From 1912 to 1913, he lived in Italy on a scholarship from the Academy, spending time in Capri, and in 1924, he moved abroad, first to Capri, then to Berlin in 1928. In common with many Russian artists who had to leave their country as a consequence of the events of 1917, Gorbatov, whose art contained not an ounce of politics, led a difficult life in emigration. Gorbatov always retained his Soviet passport, which inevitably lead to difficulties once the war started. He was no longer allowed to travel and had to report regularly to the police. In 1943, at the height of Hitler s Russian campaign, he painted a large canvas, Rostov Veliki . He died two weeks after the end of the war. By chance, a Soviet tank commander was quartered in Gorbatov s flat, and he found the artist's will, which stated that all his pictures should be returned to Russia. In the 1960s his wishes were fulfilled; the paintings are now in the New Jerusalem monastery in the town of Istra.
Of all Russian artists, it is perhaps Gorbatov who most celebrated the magnificent Volga river, on the banks of which he grew up, and its cycle of medieval Russian towns. The offered canvas, which probably dates from the second series of 1913-1914, is an unusually large but typically colourful example. The subject matter was so deep in his bones, that even in emigration in Germany surrounded by German expressionist experimentation, Gorbatov continued to dream about and paint the ancient Volga towns.
Source: Stockholms Auktionsverk, Stockholm Sweden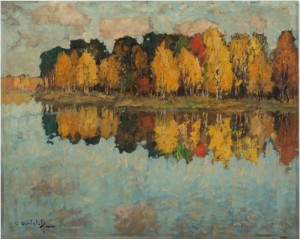 Price EUR 16,250
Estimated EUR 12,000–24,000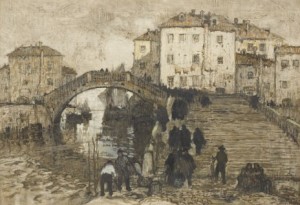 Price SEK 400,000 (€43,196)
Estimated SEK 400,000–600,000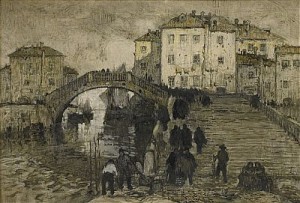 Price SEK 0 (€0)
Not sold
Estimated SEK 2,200,000–2,500,000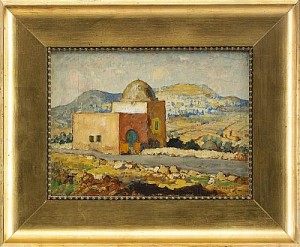 Palestine
Price SEK 55,000 (€6,141)
Estimated SEK 60,000–70,000