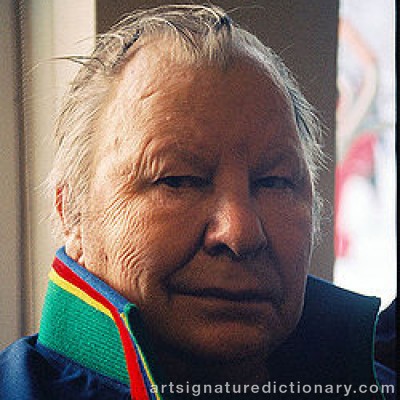 Lars (Sami Artist) PIRAK

1932–2008, Sweden
Lars Pirak is a prominent figure of long standing within the Saami culture where he has made innovative contributions to painting and handicraft. He is also a great storyteller and performer of the traditional Lappish singing style called yoik.
Source: http://www.wennberg.com/
Lars Pirak, en samekonstens stormästare, har inte ensam förnyat det samiska hantverket och gett det status av stor konst, men han var en av de första. Och han är den mest mångsidiga.

Han snidar i trä och horn, han tecknar och målar i akvarell och olja, han skissar förlagor till vävnader, han jojkar och skriver.

Många känner honom som den oefterhärmlige berättaren som med kunskap och inlevelse också gör berättandet till konst.

Att få uppleva den litet blyge, fåordige Lars Pirak undergå metamorfosen till en känsloladdad, explosiv scenkonstnär som med värme och humor framför sin berättelse, är något helt oförglömligt.

Lars Pirak föddes 1932 i Luovaluokta inom Tuorpons sameby, en tid när det samiska stod starkare och mer uppenbart för de uppväxande samebarnen än i dagens samhälle.
Det har också präglat Lars Piraks gärning. Det samiska språket, det traditionella hantverket, den samiska berättarkonsten, närheten till den fria naturen, de vilda djuren, men kanske först och främst renen.

Lars Pirak säger själv så här:
-Renen har en spännande anatomi, mycket svår att avbilda så att den får sin naturliga, kraftfulla och smidiga karaktär.
Renen är symbolen för samekulturen!
Source: Internet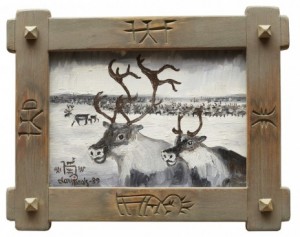 Price SEK 6,000 (€651)
Estimated SEK 2,000–3,000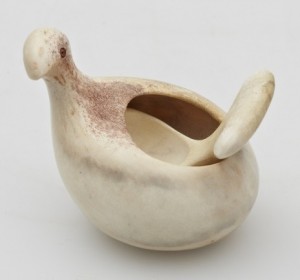 Saltripa Med Skopa. Samearbete. Horn
Price SEK 3,800 (€412)
Estimated SEK 1,500–2,000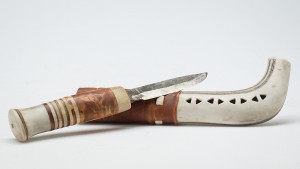 Kniv
Price SEK 3,400 (€362)
Estimated SEK 4,000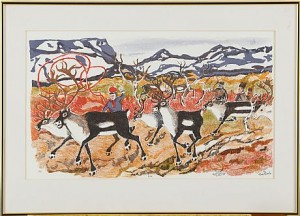 ällu
Price SEK 1,700 (€192)
Estimated SEK 1,000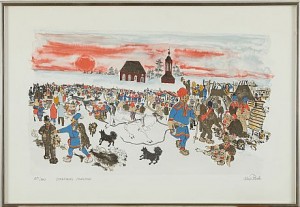 Jokkmokks Marknad
Price SEK 2,400 (€271)
Estimated SEK 1,000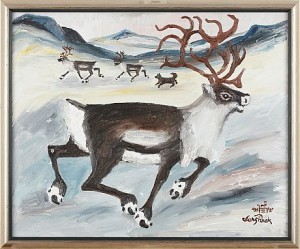 Renar På Fjället
Price SEK 6,400 (€739)
Estimated SEK 3,000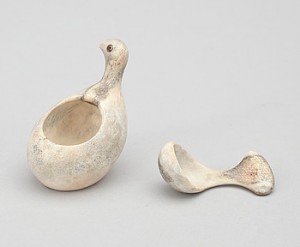 Saltripa Med Sked, Renhorn
Price SEK 2,700 (€313)
Estimated SEK 2,000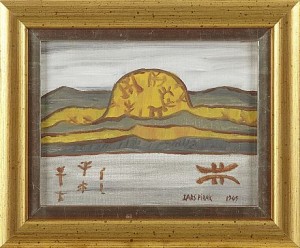 Karatsjön Ovan Jokkmokk
(1965)
Price SEK 1,600 (€185)
Estimated SEK 1,200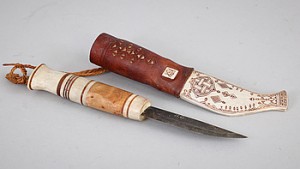 Kniv
Price SEK 5,100 (€595)
Estimated SEK 4,000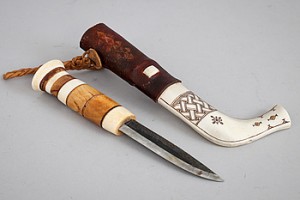 Kniv
Price SEK 4,355 (€508)
Estimated SEK 4,000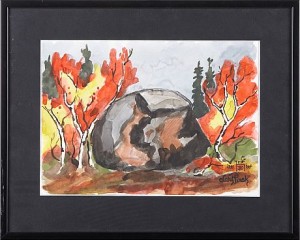 Höstlandskap
Price SEK 1,500 (€169)
Estimated SEK 1,500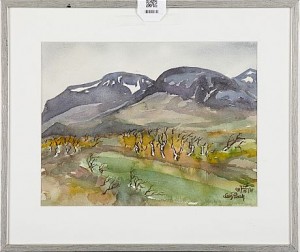 Fjällandskap
Price SEK 2,800 (€312)
Estimated SEK 2,500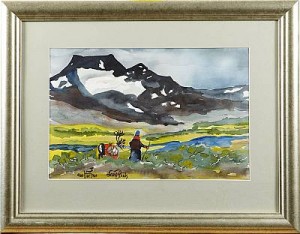 På Väg Till Sommarlandet
Price SEK 5,000 (€560)
Estimated SEK 3,000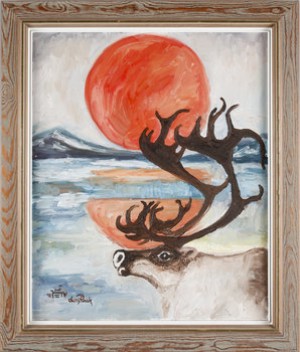 Ren
Price SEK 7,700 (€862)
Estimated SEK 8,000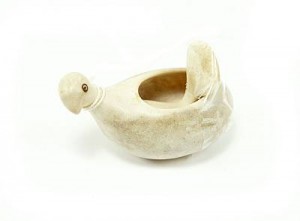 Saltripa, Med Sked, Renhorn
Price SEK 3,000 (€340)
Estimated SEK 1,500
Fjällandskap
Price SEK 3,500 (€347)
Estimated SEK 2,500
Price SEK 4,200 (€416)
Estimated SEK 3,000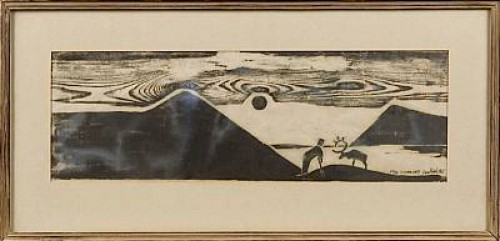 Price SEK 600 (€60)
Estimated SEK 1,000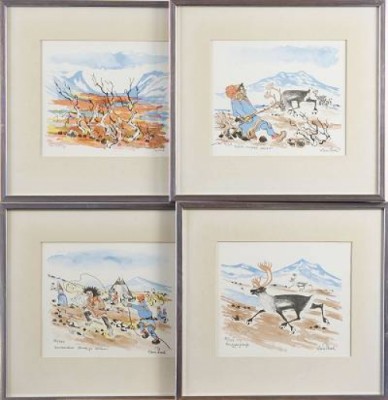 Renar Och Samer På Fjället (4)
Price SEK 1,600 (€152)
Estimated SEK 2,000