Lars HILLERSBERG

1937–2004, Sweden
Birth
1937, 11/10, Sweden
Lars Hillersberg studied at the Royal Art Academy in Stockholm. After finishing school he worked part time as a teacher at the Art School. He was an artist and satirist. He provoked, heckled and criticized the Swedish society through satirical cartoons.
Lars Hillersberg studerade vid Kungliga Konsthögskolan i Stockholm. Efter avslutad examen arbetade han deltid som lärare på Konsthögskolan. Han var en konstnär och satiriker. Han provocerade, häcklade och kritiserade det svenska samhället genom satiriska teckningar och betraktelser i tidningen PUSS och i den svenska dagspressen. han ägnade sig även åt måleri.
Han grundade tidningen PUSS tillsammans med bland andra Carl Johan De Geer, Karin Frostenson, Lena Svedberg, Ulf Rahmberg och Leif Katz.

Representerad:
På flera svenska museum, bland annat , Göteborgs Konstmuseum och Norrköpings konstmuseum.
Nationalmuseum i Stockholm, Moderna Muséet i Stockholm, och Umeå museum.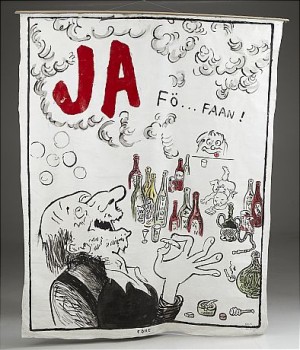 Självporträtt - Ja, Fö... Faan
(-94)
Price SEK 2,000 (€232)
Estimated SEK 4,000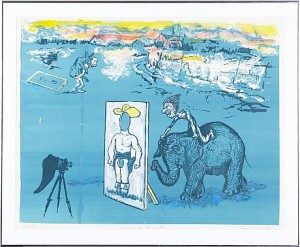 Saved For Posterity
Price SEK 600 (€68)
Estimated SEK 1,000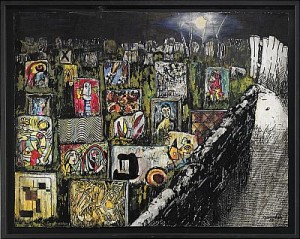 Price SEK 17,000 (€1,898)
Estimated SEK 15,000–18,000

Price SEK 150,000 (€16,292)
Estimated SEK 80,000–100,000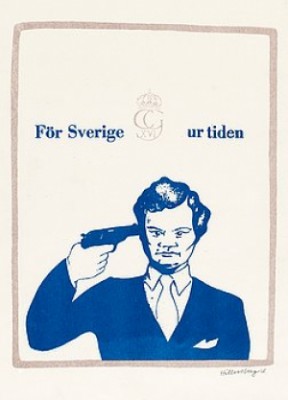 (4) Litografier Bla För Sverige Ur Tiden, 1968
(1968)
Price SEK 6,400 (€666)
Estimated SEK 4,000–5,000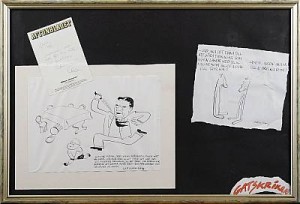 Gatskrikan - Collage Med Två Teckningar
Price SEK 900 (€88)
Estimated SEK 1,500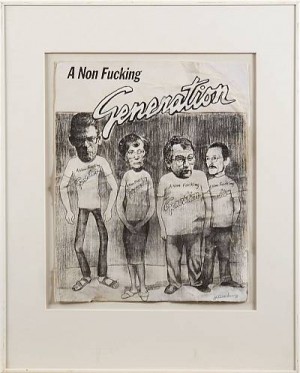 A Non Fucking Generation
Price SEK 1,000 (€96)
Estimated SEK 1,000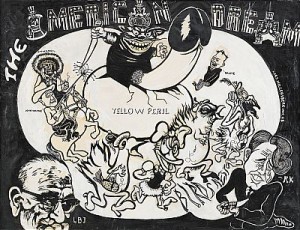 Price SEK 15,000 (€1,473)
Estimated SEK 10,000–12,000