Lennart SAND
1946, Sweden
Lived & Active In:
Falun, Sweden
Lennart Sand works in oil, graphics and sculpture

ONE MAN EXHIBITIONS
Stora Kopparbergs Museum, Sweden 1985
Tidö Slott, Sweden 1986
Naturhistoriska Riksmuseet, Sweden 1987
Skogsmuseet Silvanum, Sweden 1989
Grand Central Art Galleries New York 1991
Länsmuseet Örebro, Sweden 1993
Holland o Holland Fine Art London 1995
Bruno Liljeforsstiftelsen Österbybruk, Sweden 1998
Art Nasledie,St.Petersburg, Russia, 2003
Naturhistoriska Riksmuseet, Sweden, 2003

TEAM EXHIBITIONS
Society of Wildlife Artists, England 1984 – 1987
Birds in Art USA 1986 – 1987, 1989 – 1997, 2001
Dalarnas Museum, Sweden 1987
Stora Kopparbergs Museum, Sweden 1990
Society of Animal Artists USA 1991 – 1994, 1998
Alexander Koenigs Museum Bonn, Germany 1991
Christies London 1994, 1995
Naturhistoriska Riksmuseet, Sweden 1994
National Museum of Wildlife Art USA 2000

PERMANENT COLLECTIONS
The Swan Museum, England,
Leigh Yawkey Woodson Art Museum, USA,
Naturhistoriska Riksmuseet, Stockholm, Sweden
National Museum of Wildlife Art, USA

BOOKS: author and illustrator
The Divine Landscape 1989
Sketches From Nature 1988
Nordic Impressions 1991
Golden Eagle 1991
Together With Hedda 1996
East of the Sun, 2003

MEMBER OF Society of Animal Artists and Nordic Wildlife Art.
Source: Art Signature Dictionary
Lennart Sand, biografi:

Lennart Sand är en av våra mest etablerade och omtyckta naturkonstnärer. Hand är känd för sina djur- och landskapsmålningar samt bronsskulpturer och finns med i de permanenta samlingarna på Leigh Yawkey Woodson Art Museum, USA, Museum Nature in Art, England och National Museum of Wildlife, USA.
Han har illustrerat jakt- och fisketidningar, skrivit naturkåserier i dagspressen samt författat och illustrerat ett flertal böcker.
Lennart föddes i Östersund 1946 och är idag bosatt i Falun.

Utbildningar
Måleri - självstudier
Koppargrafik - Ateljé Lennart Frisk, Blackstad
Litografi, arbetsstudier - Rolf Jansson litografiska verkstad, Vikmanshyttan
Skulptur, arbetsstudier - Gogarte, Cera Persa, Rancate, Schweiz

-----------------

Utställningsinformation:
Naturhistoriska Riksmuseet, Stockholm 1987, 2003, Bruno Liljefors stiftelsen, Österbybruk 1998.

Representerad:
The Swan Museum, London, Naturhistoriska Riksmuseet, Stockholm m fl.
Source: http://www.lennartsand.se/2.html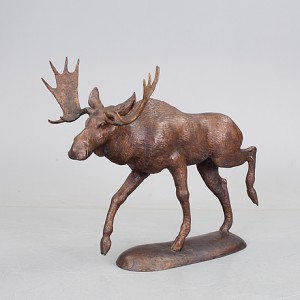 älgtjur
Price SEK 20,000 (€2,110)
Not sold
Estimated SEK 45,000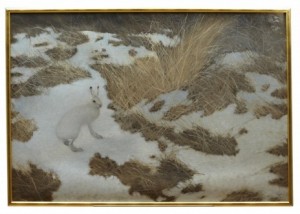 Hare I Vinterlandskap
(-88)
Price SEK 9,000 (€976)
Estimated SEK 8,000–10,000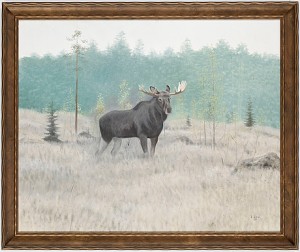 Price SEK 6,700 (€723)
Estimated SEK 8,000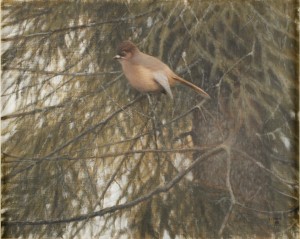 Fågel I Gran
Price SEK 0 (€0)
Not sold
Estimated SEK 8,000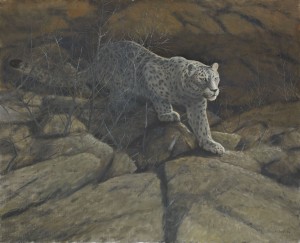 Price SEK 34,000 (€3,958)
Estimated SEK 20,000–25,000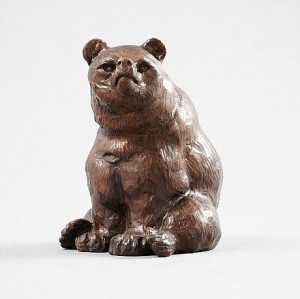 Björn
Price SEK 0 (€0)
Not sold
Estimated SEK 4,000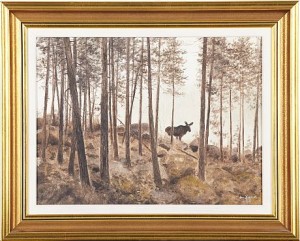 Price SEK 2,000 (€226)
Estimated SEK 3,000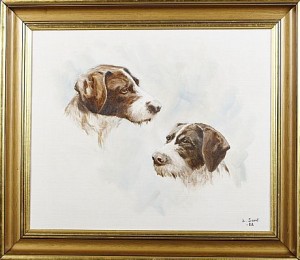 Hundporträtt Vorsteh
(-82)
Price SEK 2,500 (€1,812)
Estimated SEK 3,000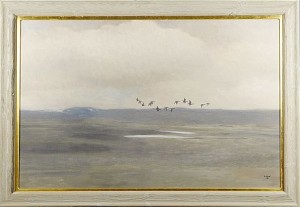 Sträckande Gäss I Fjället
(-00)
Price SEK 12,000 (€1,318)
Estimated SEK 6,000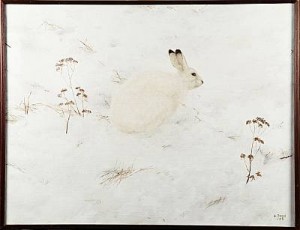 Price SEK 5,000 (€558)
Estimated SEK 6,000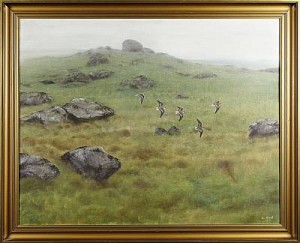 Price SEK 4,200 (€469)
Estimated SEK 5,000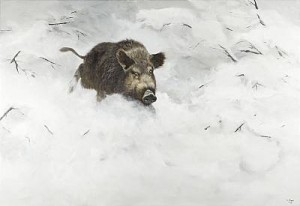 Vildsvin I Vinterlandskap
(02)
Price SEK 15,000 (€1,635)
Estimated SEK 15,000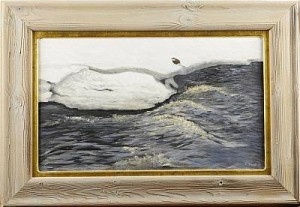 Price SEK 4,500 (€482)
Estimated SEK 4,000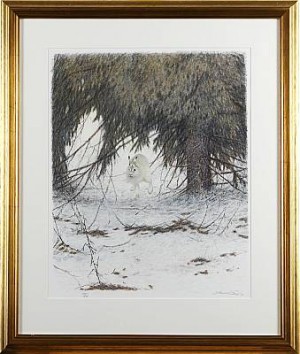 Price SEK 700 (€74)
Estimated SEK 1,000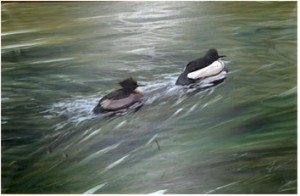 Price SEK 10,000 (€977)
Estimated SEK 10,000–12,000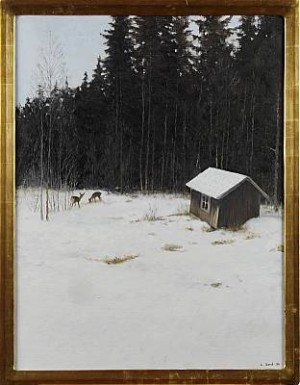 Rådjur I Skogsbryn Med Stuga
(1994)
Price SEK 4,500 (€442)
Estimated SEK 6,000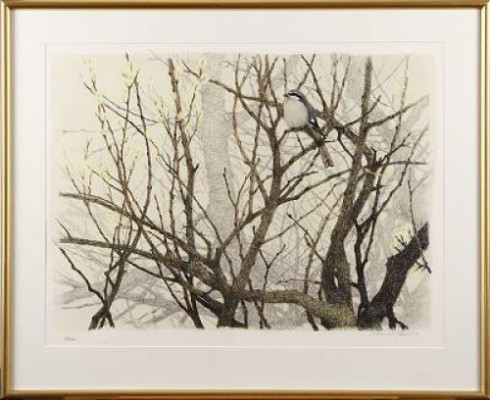 Stjärtmes I Grenverk
(1993)
Price SEK 0 (€0)
Estimated SEK 1,500