Lotti RINGSTRÖM

1942, Sweden
Also known as: LR
Lotti Ringström paints flowers and their petals, occasionallay a curl of orange peel or a piece of crumpled paper. Traditionally the motifs of Still Life, rich in metaphoric meanings, these delicate, abandoned things exist primarily as receptacles of light – to which they lose substance. It is as though, for Ringström, the very transience of life – the traditional meaning of this genre – resides more potently in light itself. It is in light, which gives everything its form and visibility, in the luminosity of her motifs and not their matter, that her real subject is to be found.
Ringström's titles – the precise date and place of each painting – arrest the passage of time, the ineffable, indifferent trajectory of the sun's passage through the daily sky. They serve to locate the particularity of light's moment and place as a register of precise sensation. In this she recalls the Impressionists and their painterly and philosophical ambition. Indeed, long before she came to spend most of her year under Provencal skies, she was interested in French painting – which she says "is about surface" – where the sensual presence of paint becomes a metaphor for the materiality of all matter. From Watteau to Delacroix, Manet to Matisse, French painting has delighted in evoking the appearance ans sensations of fabric, flesh , flowers, air and water. Manet's late Flower paintings come to mind here. For it is the poignancy of living matter, its fragility and vulnerability which we feel in Ringströms's paintings. In them, earthly matter is suspended between life and death, disintegration and becoming.


The use of metal plates, which register the actions of time, plays its part in this metaphoric transormation of matter; the oxidize, corrode according to the laws of chemistry, are battered by the fortunes of disfavour in the industrial sites from which they are retrieved. This gives them, as Sören Engblom has observed, the qualtity of a palimpsest. But in these transformations they also resemble the earth which is the literal ground into which alla matter must return, and from which it will turn, emerge and grow.
It is the simplicity and miracle of this eternal cycle which Ringström celebrates. In the flowers, in their abundant and radiant brief life and in the petals unfolding and tender bloom, Ringström has found the most evanescent of living matter by which to render palpable her subject of light. Here we best feel its immancence and warmth – and though matter itself disintegrates light's energy, like hope it endlessly renews itself.
So while the traditional themes of memento mori and brevitas live in these paintings, they evoke other moments – a dance choreographed in light, the succinctness of a haiku poem, the tenderness of a prayer.

Selected Solo Exhibitions
2006 Krognoshuset, Lund, Sweden, September 2006
Art Hall Nyköping, Sweden
2005 Galleri Mariann Ahnlund, Umeå, Sweden
Galleri Olefjord, Simrishamn, Sweden
Tomarps kungsgård, Sweden
2004 Galleri Kamras & kamras, VIDA Konsthall, Borgholm, Sweden
Bergdala galleri Växjö, Sweden
2003 Thielska galleriet, Stockholm, Sweden
2002 Galleri Inga Kondeyne, Berlin, Germany
2002 Galleri Inga Kondeyne, Berlin, Germany
Galleri Oijens, Gothenburg, Sweden
Galleri Astley, Uttersberg, Sweden
2001 The Swedish Embassy, Washington D.C, U.S.A.
2000 Galleri Krister Fahl, Stockholm, Sweden
1998 Galleri Krister Fahl, Stockholm, Sweden
Sundsvall Museum of Art, Sundsvall, Sweden
1996 Galleri Inga Kondeyne, Berlin, Germany
1995 Galleri Krister Fahl, Stockholm, Sweden
1987 Centre Culturel Suedois, Paris, France

Selected Group Exhibitions
2001 \\\"Northern Lights\\\", Vero Beach, Florida, U.S.A.
2000 \\\"Luz que viene del norte\\\", Buenos Aires, Argentina
1998 \\\"Northern Lights - Gathering Light\\\" travelling exhibition to Australia and Singapore (Modern Museum International Program).
1996 Lagerkvist Collection, Stockholm, Helsinki (Finland), Tallinn (Esthonia)
1992 \\\"5+5\\\", Academy of Fine art, Stockholm, Sweden
1987 Swedish representative in the Baltic Biennial, Rostock, Germany
1981 Konstnärsbolaget, Centre Culturel Suedois, Paris, France

Selected Public Collections
Stockholm Museum of Modern Art, Sweden
Gothenburg Museum of Art, Sweden
Sundsvall Museum of Art, Sweden
The National Public Art Council, Stockholm, Sweden

Private collections
Sweden, Germany, Great Britain and France


Source: Composed of a variety of sources from the internet.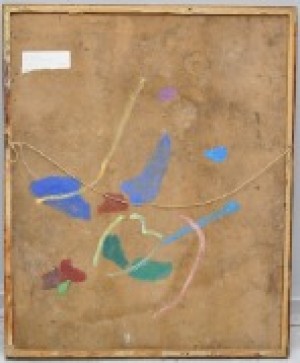 Lacoste 3 February 1990
(-90)
Price SEK 1,200 (€127)
Estimated –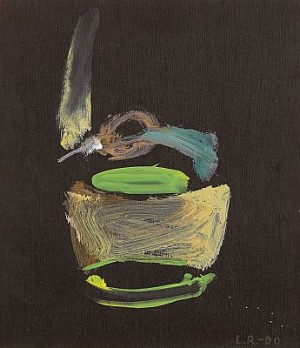 Price SEK 5,500 (€585)
Estimated SEK 2,000–3,000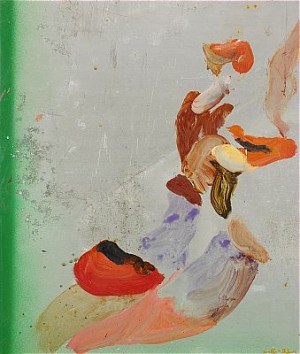 Lacoste 8 Oktober 2003
(-03)
Price SEK 0 (€0) Not sold
Estimated SEK 6,000–8,000