Lovis CORINTH

1858–1925, Germany/Netherlands
Lovis Corinth

Preeminent German painter and printmeker whose mature work realized a synthesis of impressionism and expressionism. Corinth studied in Paris and Munich, joined the «Berlin Secession» group, later succeeding Max Liebermann as the group\'s president. His early work was naturalistic in approach.

Corinth was initially sceptical about the expressionist movements of «Der Blaue Reiter» and «Die Brücke», but the year 1911 turned out to be a point of no return. In that year the left-handed artist suffered a stroke, and was artially paralyzed on his left side. With the help of his wife Charlotte Berend, within a year he was painting again with his right hand. His style loosened and took on many expressionistic qualities. His use of color became more vibrant, and he created portraits and landscapes of extraordinary vitality and power.

In 1925, he traveled to the Netherlands to view the works of his favorite Dutch masters. He caught pneumonia and died in Zandvoort.
Source: http://www.paol-co.com/search_artist_uk.asp?ArtistID=168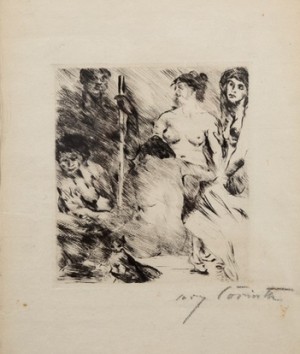 Price EUR 380
Estimated EUR 300–600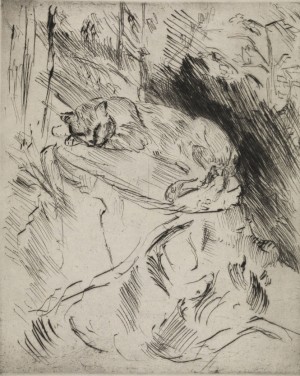 Katze Auf Baumstrunk
(1920)
Price EUR 800
Estimated EUR 600–800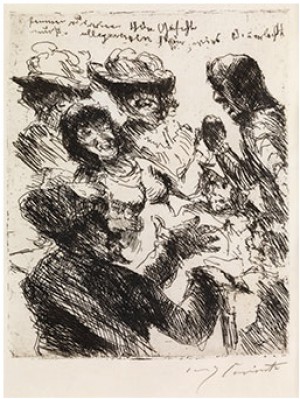 Einer Dirne Schön Gesicht Muss Allgemein Sein Wie's Sonnenlicht
(1922)
Price EUR 0 Not sold
Estimated EUR 1,500–2,000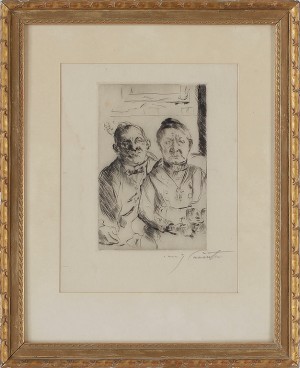 (2) Studie Resp äldre Par
Price SEK 1,600 (€181)
Estimated SEK 3,000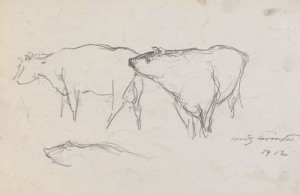 Price USD 379 (€282) Incl. buyer's premium
Estimated USD 300–500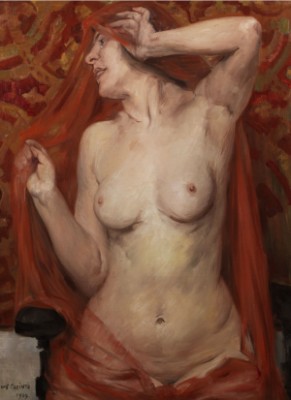 Stimmung In Rot (halbakt)
(1909)
Price EUR 100,000
Estimated –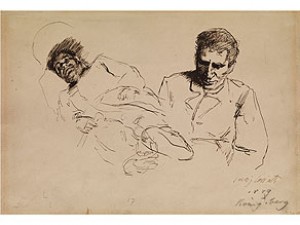 Price EUR 2,800
Estimated –