Maj ARNELL

1919–2005, Sweden
Also known as: MA
May Arnell studied at Valand in Gothenburg in Sweden for Nils Nilsson, and at the Art Academy in Copenhagen. She was a recognized and very popular artist at any time during the summer months, at Brevik and Tjörn. She was influenced by Cezanne\\\\\\\'s intimate paintings.
Represented: Modern Museum in Stockholm. Göteborg Museum of Art, National Museum in Stockholm, and at art museums in Malmö, Borås and Kristianstad.
Maj Arnell studerade vid Valand för Nils Nilsson som huvudlärare och skolades i Göteborgskoloristisk anda, samt vid Konstakademien i Köpenhamn 1953. Hon var en erkänd och mycket omtyckt konstnär med ett långt och aktivt målarliv. Hon hade sin ateljé i Göteborg, men allra helst, målade hon under sommarhalvåret, ute i Brevik på Tjörn där den mesta inspirationen fanns. Hon släppte aldrig kontakten med den måleriska traditionen och hennes påverkan av Cezannes kan anas, men också av femtio och sextiotalets intima måleri.

Utställningar i Sverige:
God Konst, Göteborg 1948, 1957, 1962, 1971. Gummessons, Stockholm 1952. Lilla Galleriet, Stockholm 1964. Galleri Holm, Malmö 1974, 1979, 1982, 1985, 1988. Galleri Blanche, Stockholm 1975. Galleri Aveny, Göteborg 1977, 1980, 1983, 1986, 1989, 1993, 1997. Galleri Axlund, Stockholm 1987, 1991. Konsthallen, Göteborg 1990. 141:an, Göteborg 1995. Prins Eugenes Waldemarsudde, Stockholm 1995. Måleriet i fokus. Hon ställde ut tillsammans med 5 unga, Ebba Hammarskiöld, Anna Hofman-Bang, Lars Cederholm, Hans Wilhelmsson och Anders Adelgren.

Utställningar utomlands:
Galeria D´Arte moderne, Ancona, Italien 1968. Galerie Mouffe, Paris, Frankrike 1969. Galerie Vallombreuse, Biarritz, Frankrike 1970. Galerie Internationale, New York, USA 1971.

Representerad:
Moderna Muséet i Stockholm. Göteborgs Konstmuseum, Nationalmuseum i Stockholm, samt på Konstmuséerna i Malmö, Borås och Kristianstad.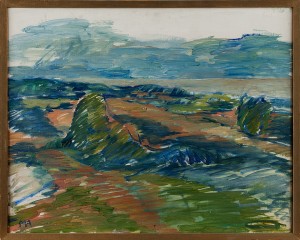 Price SEK 1,250 (€138)
Estimated SEK 2,500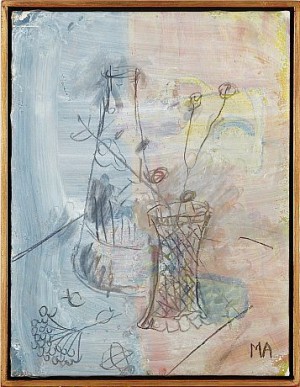 Accent
Price SEK 5,000 (€583)
Estimated SEK 4,000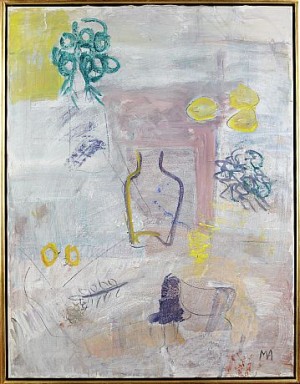 Price SEK 9,000 (€988)
Estimated SEK 8,000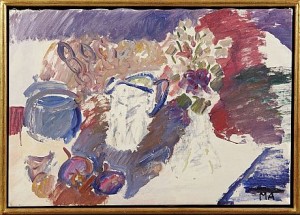 Price SEK 4,200 (€461)
Estimated SEK 3,000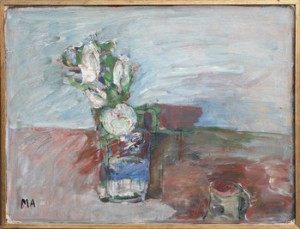 Price SEK 5,400 (€605)
Estimated SEK 3,000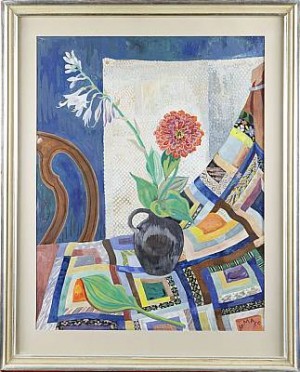 Price SEK 1,200 (€128)
Estimated SEK 2,000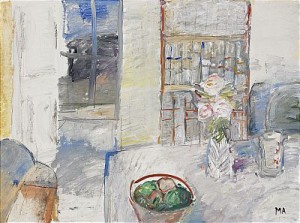 Price SEK 23,000 (€2,498)
Estimated SEK 12,000–15,000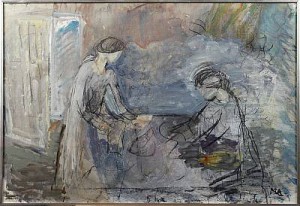 Price SEK 5,000 (€513)
Estimated SEK 3,000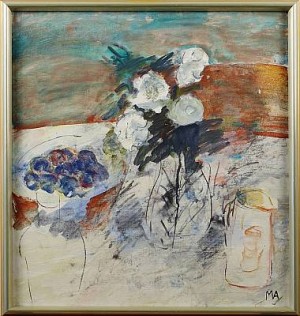 Föremål På Bord Ix (stilleben Med Vita Rosor Och Plommon)
(-80)
Price SEK 5,500 (€564)
Estimated SEK 2,000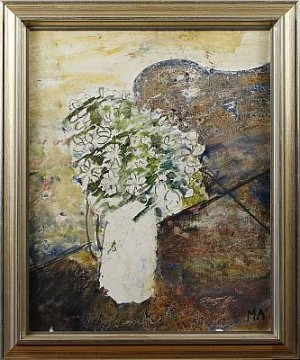 Price SEK 5,000 (€513)
Estimated SEK 2,000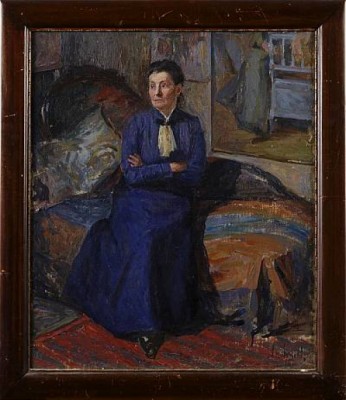 Interiör Med Sittande Kvinna
(1914)
Price SEK 2,000 (€193)
Estimated SEK 3,000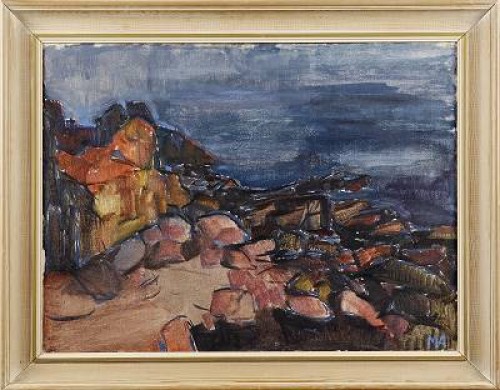 Price SEK 1,900 (€186)
Estimated SEK 1,500