Man RAY

1890–1976, USA/France
Also known as: MR, Radinsky, Emanuel
Man Ray biography:

Legendary Photography, painter, and maker of objects and films, Man Ray was on the most versatile and inventive artists of this century. Born in Philadelphia in 1890, he knew the worlds of Greenwich Village in the avant garde era following the 1913 Armory show; Paris in the 1920's and 1930's, where he played a key role in the Dada and Surrealist movements; The Hollywood of the 1940s, where he joined others chased by war from their homes in Europe; and finally, Paris again until his death in 1976.

-----------------------

Man Ray biography:
The American artist Emanuel Radinsky, better known by his artist's name Man Ray, is considered one of the most creative and versatile artists of the 20th century. In 1890, he was born in Philadelphia and earned later in New York as a publishing graphic artist his first merits. Fascinated by the medium of photography and along working in the darkroom Man Ray was experimenting with photograms in 1919/20 and developed thereof the 'rayography '. In 1921 Man Ray followed his friends Marcel Duchamp and Francis Picabia to Paris, where he met other grandeurs of European avant-garde movements of Dada and Surrealism. In the 1930s he moved to Los Angeles, but returned after the war to Paris. Man Ray used the diverse artistic mediums such as painting, sculpture, collage, printmaking, photography, film or poetry. As a photographer, he achieved worldwide fame, his surreal photographs like the famous nude back portrait of a woman as violin is known to a wide audience. His work influenced contemporary and subsequent generations of photographers.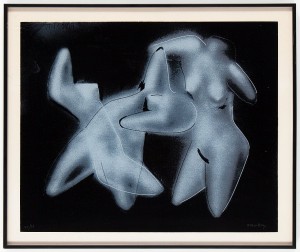 Price SEK 15,000 (€1,620)
Estimated SEK 20,000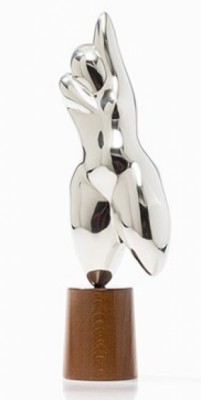 Price EUR 3,200
Estimated EUR 2,400–5,000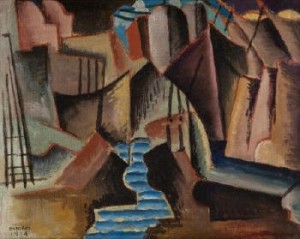 The River (river Interpretation)
(1914)
Price USD 167,000 (€133,867) Incl. buyer's premium
Estimated USD 100,000–150,000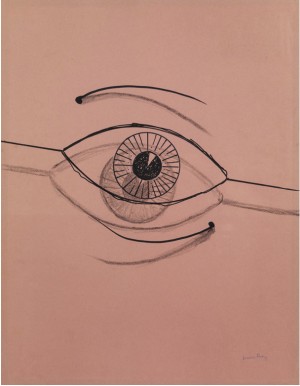 Untitled
(Executed ca. 1976)
Price EUR 10,000
Estimated –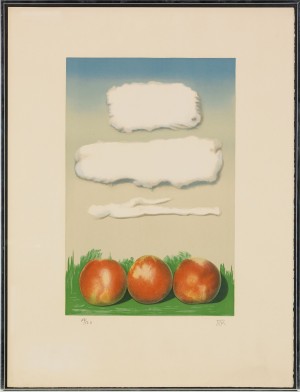 Price SEK 10,000 (€1,165)
Estimated SEK 12,000–15,000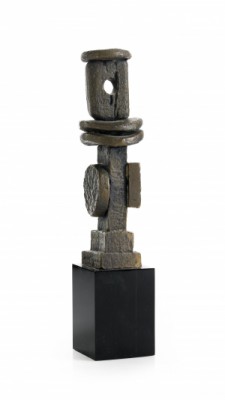 Fisherman Idol
(Executed in 1975)
Price SEK 6,500 (€757)
Estimated SEK 4,000–5,000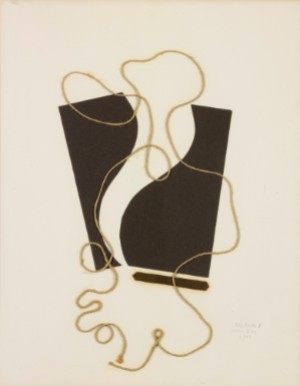 Price USD 31,250 (€24,119) Incl. buyer's premium
Estimated USD 10,000–15,000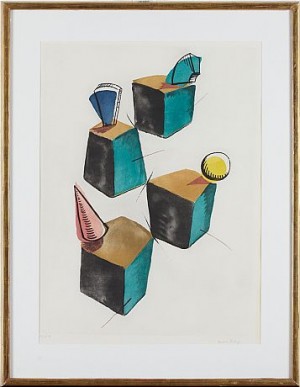 Cactus
Price SEK 2,200 (€248)
Estimated SEK 3,500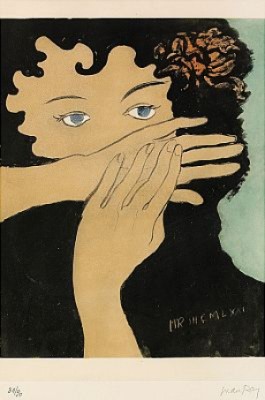 Price SEK 6,500 (€709)
Estimated SEK 6,000–8,000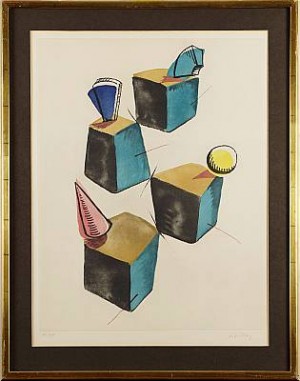 Komposition
Price SEK 4,000 (€433)
Estimated SEK 3,000
Untitled
Price SEK 4,000 (€418)
Estimated SEK 4,000–6,000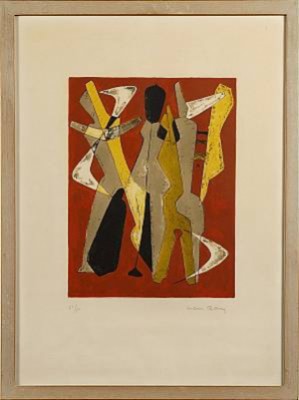 Komposition
Price SEK 3,700 (€380)
Estimated SEK 2,500