Marianne LINDBERG DE GEER
1946, Sweden
Also known as: MLDG
Name
Marianne LINDBERG DE GEER
Marianne Lindberg de Geer, working as an artist, playwright and culture writer. She studied at art school in Gothenburg Hovedskous and Dramatic Institute. She paints mostly portraits and figurative images. The formats are large and saturated colors.
Marianne Lindberg de Geer arbetar som konstnär, dramatiker och kulturskribent. Hon studerade vid Hovedskous konstskola i Göteborg samt Dramatiska institutet maskörutbildning. Hon målar huvudsakligen porträtt och figurbilder. Formaten är stora och färgerna mättade.


Solo Exibitions:
2008
Uppsala konstmuseum. Vilse i kulturen. Jag tänker på mig själv -Orientering 
4 oktober - 9 november 2008
Galerie Bel Árt, Stockholm \"New drawings\" Aug 30 - Sep. 25 2008
2007
Jag tänker på mig själv - Skellefteå
Skellefteå konsthall
Jag tänker på mig själv - Orientering
Nässjö Kulturhus
Konsthallen i Hishult
24 mars - 1 maj
Galerie Bel Árt
Jag tänker på mig själv 2006
17 febr.
2006
Galleri Jeanette Ölund, Borås
Jag tänker på mig själv - U.F.O.
2 dec. - 21 dec. 2006
Växjö Konsthall, Jag tänker på mig själv (Retrospektiv)
Sollentunamässan 2006
Galleri Stefan Larsson,Uppsala
Skolplanscher
2005
Hälsinglands museum
A Study in Sexual Expectations Riddarhuset, Stockholm
Jag tänker på mig själv - Riddarhuset 2005
2003 
Galleri Ping Pong, Malmö
Jag tänker på mig själv - då och då.
Wanås- Ljudinstallation.
Jag tänker på mig själv.-Wanås 2003
Galleri Andréhn - Schiptjenko, Sthlm Målningar 1999-2003
2002 
Galleri Mårtenson & Persson, Båstad
2001 
Nacka Konsthall, Nacka
Jag tänker på mig själv. Jag tänker på Lena Cronqvist.
2000 
Jönköpings Länsmuseum,
Kalmar Konstmuseum,
Länsmuseet Gävleborg,
Bohusläns Museum
A Study in Aspects of Unhuman Sexual Expectations.
1999 
Galleri Oijens, Gothenburg
Rabbit tales - a study in postcoital depression, Andréhn-Schiptjenko, Sthlm
1998 
Galleri L.A. Umeå
Ståplats
1997 
Olle Olsson-Huset, Solna
Ståplats
1996 
Andréhn-Schiptjenko,Sthlm
Full Speed Ahead
1994
Konstcentrum, Gävle
Härnösands Konsthall
Teatergalleriet, Uppsala
Göteborgs Konstmuseum
1993
Galleri Krister Fahl, Sthlm
Galleri Händer, Sthlm
1991 
Sveagalleriet, Stockholm
1990 
Galleri Händer, Stockholm
1989 
Galleri Händer, Malmö
1988 
Galleri Händer, Stockholm

Group Exhibitions (selected):
2009
Astrid Lindgrens Näs: Pippi på Pippi  30 maj till 15 nov
Bästekille konsthall: Grannar 5 juli till 27 sept
SKISSERNAS MUSEUM: Nyförvärv och projekt del 2 
2009-02-01 – 2009-04-13
GALLERI OPERATINGPLACE : Abstrakt/Konkret 17 jan- 15 febr
 
2008
Galleri Operatingplace, December 2008. Graphique en masse
Galerie Bel Árt, December 2008. På duk
Aftonbladets konstförening 7 nov
Galleri Operatingplace PUB STHLM 29 maj - 23 juli 2008
Borås Internationella skulpturfestival:
7 maj - 21 sept 2008
Svenska självporträtt från Zorn till samtid. 
Mjellby konstmuseum 11.5 - 31.8 2008
Konstmässan, Sollentuna
 
2007
Göteborgsbiennalen 2007
BRA KONST, grupputställning, Vikingsbergs konsthall 21 april - 19 maj, 2007
2006
Umedalen 2006
A Study in Unhuman Sexual Expectations 2006
Modernautställningen 2006; Moderna Museet, Sthlm
2005 
Tensta konsthall, The Leopard Cube/ Konst2
Wanås: Samtida skulptur i Norden 1980 - 2005
2004 
Së bashku - Junitos - Tillsammans; Uppsala konstmuseum
Platsens natur. Gävle Konstcentrum
Moderskap. Midlanda konsthall
2003
Territorium, Karlskrona (fortet God natt)
Tiranabiennalen, Albania
2001 
To have and have not. Maneten, Göteborg
1999
Duende, Linköpings Konsthall
Självporträtt, Uppsala Konstmuseum
1998 
Självporträtt, Göteborgs Konstmuseum
1997 
A Grand Day Out, Gotland
Stenminne, Breanäs
Stockholm ArtFair, Sollentuna,
Andréhn- Schiptjenko
SOS, Östergötlands Länsmuseum, Lunds Konsthall, Gävle Länsmuseum
Kroppsnära, turnerar i Norden
1996
Par i konsten, Norrköpings Konstmuseum
Kroppsnära, Norrköpings Konstmusuem
SOS, Skövde Konsthall, Västerås Konstmuseum
1995
Processer, Kalmar Konstmuseum
Porträtt i vårt sekel, Bildmuseet, Umeå
SOS, Borås Konstmuseum
Konsthögskolan, Thorsson-Bernstrup,Stockholm
Tillsammans med Max Book: Konsthallen, Budapest.
1994-95
Kvinnor skildrar män, Konstnärshuset, Stockholm, Falun, Luleå, Värnamo, Landskrona

1994
Bok och Bibliotekmässan, Göteborg
Revir Kulturhuset, Stockholm
Art Machine, Södertälje konsthall
Art Machine, Norrköping Konstmuseum
Fotomässan, Göteborg
1993 
Konstmässan, Sollentuna
1993/92
Se människan, Liljevalchs Konsthall Stockholm
1991 
Norrköpings Konstmuseum
Galleri Händer; Stockholm
Kulturhuset, Stockholm
Vetlanda, Stadshuset
Eksjö Museum
Tranås, Stadshuset
Sandvikens Konsthall
Botkyrka Konsthall

1990 
Konstmässan, Sollentuna
Nyköpings Konsthall
Gerleborgsskolan, Bohuslän

1989 
Konstnationalen, Stockholm


Represented:
Moderna Museet
Nationalmuseum (Gripsholmssamlingen)
Magasin 3, Stockholm
Norrköpings Konstmuseum
Wanås Stiftelse
Göteborgs Konstmuseum
Göteborgs Kommun
Borås Konstmuseum
Convector Art Collection
Jeanette Bonniers samlingar
Jönköpings Läns Museum
Jönköpings kommun
Uppsala konstmuseum
Länsmuseet Gävleborg
Sandvikens Kommun
Statens Konstråd
Sveriges Radio
Västerås Konstmuseum
Hälsinglands museum
Hudiksvalls kommun
Växjö kommun
Skellefteå kommun
Skissernas museum, Lund
Åbergs museum.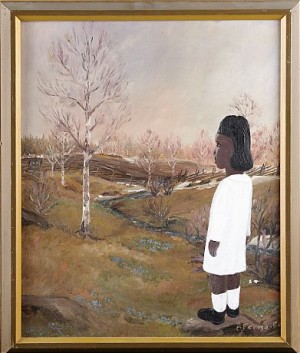 Flicka På Landsbygden, Olja På Befintlig/funnen Oljemålning (signerad ö.ferne -50)
(-50)
Price SEK 4,000 (€446)
Estimated SEK 5,000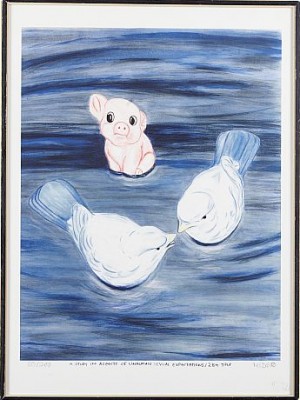 A Study In Aspects Of Unhuman Sexual Expectations
Price SEK 600 (€67)
Estimated SEK 800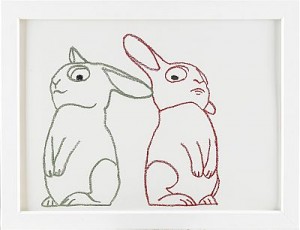 Rabbit Tales - A Study In Postcoital Depression
Price SEK 18,000 (€2,010)
Estimated SEK 15,000–18,000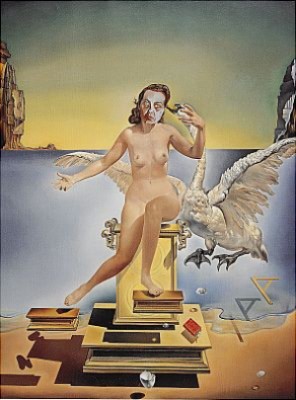 Jag Tänker På Mig Själv
(2006)
Price SEK 5,000 (€558)
Estimated SEK 6,000–8,000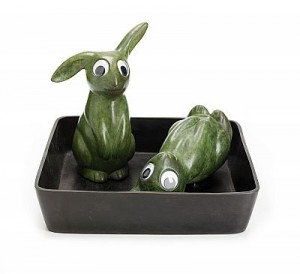 Rabbit Tales - A Study In Postcoital Depression
Price SEK 30,000 (€3,350)
Estimated SEK 20,000–25,000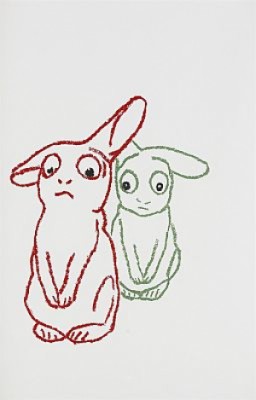 Rabbit Tales - A Study In Postcoital Depression
Price SEK 28,000 (€2,976)
Estimated SEK 15,000–20,000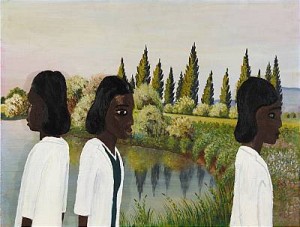 Price SEK 5,000 (€513)
Estimated SEK 6,000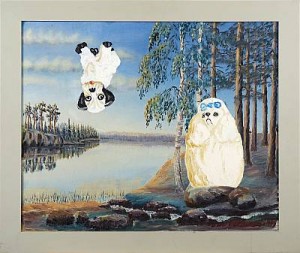 Ståplats (vit Pudel Vid Sjö)
Price SEK 8,000 (€821)
Estimated SEK 10,000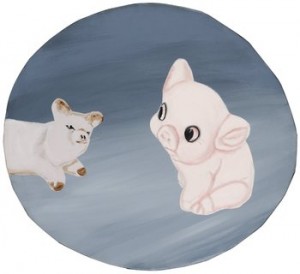 Price SEK 8,500 (€813)
Estimated SEK 12,000–15,000