Martin Van The Younger MEYTENS
1695–1770, Sweden/Austria
Also known as: Mijtens
Meytens war ein aus den Niederlanden stammender schwedischer Maler, der zum Wiener Hofmaler anvanciert ist. Als Sohn von Peter Martin van Meytens d. Ä., erhielt er zusammen mit seinem Verwandten George de Marées seine erste Ausbildung bei seinem Vater in Stockholm. 1714 ging er nach England um sich an Portraits des Anton van Dyck zu schulen. 1717 in Paris wurde er Schüler des Emailmalers Charles Biot, mit dem zusammen er in Dresden für August den Starken gearbeitet hat. In Frankreich wurde Meytens als Miniaturist geschätzt, vom Herzog von Orléans protegiert und von Zar Peter dem Großen beauftragt. Nach einem längeren Aufenthalt in Italien ließ er sich entgültig 1731 in Wien nieder, wo er bald zum kaiserlichen Kammermaler ernannt wurde und alsbald den Ruhm als bevorzugter Maler des Kaiserhauses unter der Regentschaft Maria Theresias ab 1714 genoss.
Source: www.hampel-auctions.com
Drawings by Martin Meytens, The Younger are exremely rare. Nationalmuseum in Sweden, Department of Prints and Drawings, for example, does not possess one single drawing by him. The present drawing may be related to Meytens´s doublesided erotic painting´The Nun´ from circa 1731, in which the nun is depicted wth a book in front of her (Nationalmuseum 7036). Meytens, born in Stockholm, was chiefly active on the continent. In 1721 he moved to Vienna where he was appointed courtpainter in 1731 and in 1759, Director of the Viennese Acadamy of Arts. In 1730-31 he was in Stockholm. Meytens, chiefly active as a portrait painter, was one of the most significant Austrian painters of the Baroque period, whose style, through his pupils, spread widely throughout Europe long after his death.
Source: www.bukowskis.com
Martin van (den yngre) Meytens var en svensk-österrikisk konstnär, emalj och miniatyrmålare. Han studerade i Holland, England, Frankrike, Italien, Österrike och porträtterade kungafamiljerna och furstehusen i olika länder. Under sin vistelse i Sverige 1730-1731 utförde han två bröstbilder i naturlig storlek av Fredrik I och Ulrika Eleonora d. y. Dessa finns på Svenska Statens porträttsamling på Gripsholms slott och två miniatyrer i gouache finns på Drottningholm.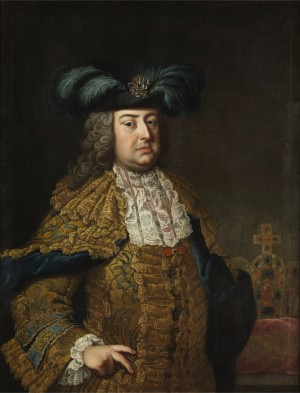 Bildnis Franz Stefan Von Lothringen (1708 Nancy - 1765 Innsbruck)
(Executed ca. 1745)
Price EUR 6,000
Estimated EUR 4,500–5,500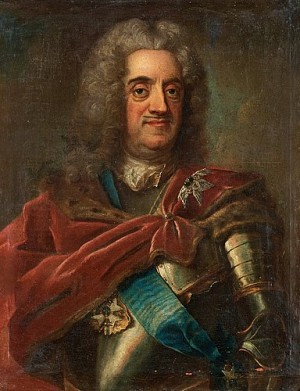 Thure Gabriel Bielke
Price SEK 22,050 (€2,480) Incl. buyer's premium
Estimated SEK 25,000–30,000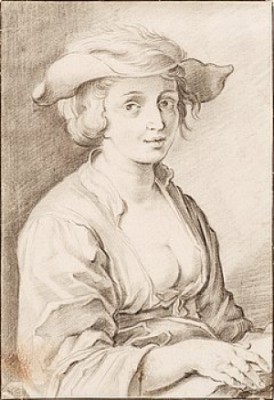 Läsande Kvinna
Price SEK 4,430 (€513)
Estimated SEK 4,000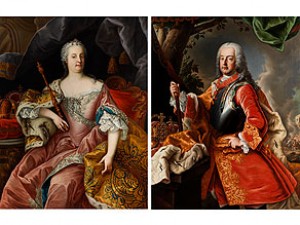 Gemäldepaar
Price EUR 22,000
Estimated –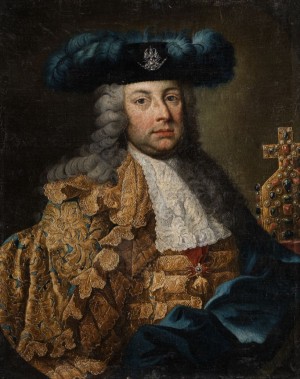 Franz Stephan Von Lothringen (franz I Kaiser Des Heiligen Römischen Reiches)
Price EUR 6,500
Estimated –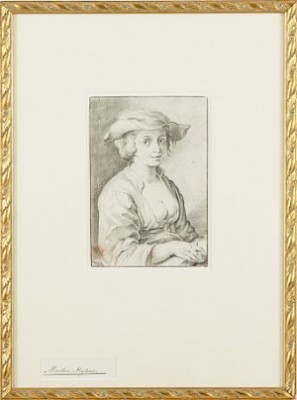 Kvinnostudie
Price SEK 0 (€0) Not sold
Estimated SEK 2,500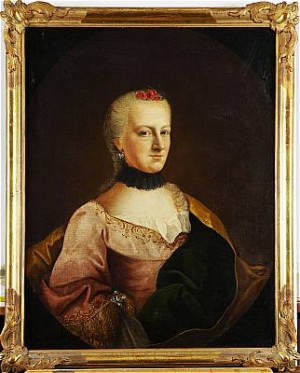 Porträtt Föreställande Dam Iklädd Rosa Klänning Med Spetsar - Midjebild
Price SEK 6,500 (€704)
Estimated SEK 6,000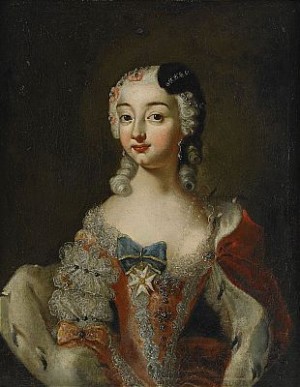 Porträtt Av En Europeisk Prinsessa
Price SEK 22,000 (€2,104)
Estimated SEK 10,000–12,000