Max ERNST

1891–1976, Germany/France
Also known as: ME
DER KÜNSTLER MAX ERNST

Der Maler, Bildhauer, Zeichner und Dichter Max Ernst ist einer der wichtigsten Vertreter des Dadaismus und Surrealismus. Früh bricht er mit den konventionellen künstlerischen Techniken und wendet sich konsequent der Anwendung indirekter Arbeitsmethoden zu: Übermalungen, Collage, Frottage (Durchreibeverfahren), Grattage (Abkratzverfahren) oder das Abklatschverfahren dienen der systematischen Befragung der Bereiche \"Jenseits der Malerei\" (Max Ernst). Unter der Ausschöpfung halluzina- torischer Fähigkeiten interpretiert der Künstler Gegen- stände und Strukturen aus seiner Umwelt neu, um so seine visionäre Wahrnehmung der Welt zu fixieren. Die Verfremdung des Alltäglichen sowie die irritierende Inszenierung des Unerklärlichen und des Traumhaften werden dabei immer wieder durch Ironie und Humor gebrochen.

1891
Am 2. April wird Max Ernst in der Schlossstraße in Brühl als Sohn des Taubstummenlehrers Philipp Ernst und seiner Frau Luise geboren. Er erhält Malunterricht durch seinen Vater, der in seiner Freizeit als Autodidakt zeichnet und malt.

1910-1914
Während seines Studiums der Altphilologie, Philosophie, Psychologie und Kunstgeschichte an der Universität Bonn freundet sich Max Ernst mit dem Bonner Expressionisten August Macke an. Bei ihm lernt er Robert Delaunay und Guillaume Apollinaire kennen.
1913 beteiligt sich Max Ernst an der Ausstellung \"Rheinische Expressionisten\" im Buch- und Kunstsalon Cohen in Bonn und am \"Ersten Deutschen Herbstsalon\" in der Galerie Der Sturm in Berlin.
In Köln begegnet Max Ernst 1914 den zwei Jahre jüngeren Hans Arp und schließt mit ihm lebenslange Freundschaft.

1914-1918
Militärdienst im 1. Weltkrieg.
1916 Erste Einzelausstellung in der Galerie \"Der Sturm\".
1917 erscheint von Max Ernst in der Zeitschrift \"Der Sturm\" (7. Jg., Nr. 5) der expressionistische Aufsatz \"Vom Werden der Farbe\".
Kurz vor Kriegsende heiratet Max Ernst in Köln die promovierte Kunsthistorikerin Luise Straus, die er während des Studiums in Bonn kennenlernte.

1919
Im Sommer 1919 fährt Max Ernst zusammen mit seiner Frau, Johannes Theodor Baargeld (Alfred Ferdinand Gruenwald) nach München und besucht dort Paul Klee. In der Buchhandlung Goltz entdeckt Max Ernst in der Zeitschrift \"Valori Plastici\" Werke von Carlo Carrà und Giorgio de Chirico.
Mit Baargeld und Hans Arp gründet Max Ernst im Herbst die Kölner Dada-Bewegung. Max Ernst arbeitet mit Klischeedrucken, Bleistiftdurchreibungen, Übermalungen und Collagen. Anfang 1920 erscheint die Lithographien-
mappe \"Fiat modes pereat ars\".

1920
Geburt des Sohnes Ulrich, genannt Jimmy.

1921
Großes Dada-Treffen in Tarrenz (Tirol), wo Max Ernst, Hans Arp, Tristan Tzara, Johannes Theodor Baargeld und André Breton zusammenfinden. Im Septemer erscheint dann die Zeitschrift \"Dada au grand air - Der Sängerkrieg in Tirol\".
2. Mai: Erste Max Ernst - Ausstellung in Paris. In der Galerie Au Sans Pareil werden erste Werke indirekter Arbeitsweise gezeigt.

1922
In Zusammenarbeit mit Paul Eluard werden die Gedichtbände \"Répétitions\" (Wiederholungen) und
\"Les malheurs des immortels\" (Die Unglücksfälle der Unsterblichen) veröffentlicht. Hierfür trägt Max Ernst Collagen bei.
Max Ernst siedelt nach Paris über und wohnt bei den Eluards.

1924
André Breton veröffentlicht am 15. Oktober das Surrealistische Manifest. Bei der Entwicklung der surreali- stischen Kunst wird Max Ernst eine herausragende Rolle spielen.

1926
Es erscheint bei Jeanne Bucher in Paris die \"Histoire naturelle\" (Naturgeschichte), eine Mappe mit 34 Lichtdrucken nach Frottagen.
Scheidung von Max Ernst und Luise Straus.

1927
Heirat mit der Französin Marie-Berthe Aurenche.
Max Ernst malt in Serien Wald- und Muschelbilder, Vogeldenkmäler und Hordenbilder.

1929
\"La femme 100 têtes\" (Die hundertköpfige/kopflose Frau), der erste Collageroman von Max Ernst, wird veröffentlicht. 1930 und 1934 erscheinen zwei weitere Bildromane: \"Rêve d\'une petite fille qui voulut entrer au Carmel\" (Traum eines jungen Mädchens, das in den Karmeliterorden eintreten möchte) und \"Une semaine de bonté ou les sept éléments capitaux\" (Die weiße Woche. Ein Bilderbuch von Güte, Liebe und Menschlichkeit).

1934
Max Ernst trägt den Text \"Was ist Surrealismus?\" für den Ausstellungskatalog des Kunsthauses Zürich bei.

1935
Es entstehen erste Gipsplastiken aus der Abformung von Gegenständen.

1936
In der Zeitschrift \"Cahiers d\'Art\" erscheint mit dem Text \"Jenseits der Malerei\", eine kunsttheoretische Positions- bestimmung von Max Ernst.

1938-1939
Max Ernst zieht mit der englischen Malerin und Schriftstellerin Leonora Carrington nach Saint-Martin d\'Ardèche (Südfrankreich), wo sie ein Bauernhaus mit Plastiken gestalten. Bei Kriegsausbruch wird Max Ernst mehrfach in französischen Lagern interniert.

1941
Im Juli emigriert Max Ernst in die USA. Max Ernst heiratet in New York die Kunstsammlerin Peggy Guggenheim, von der er sich 1943 wieder scheiden lässt.
Max Ernst unternimmt mit Peggy, ihrer Tochter Pegeen und seinem Sohn Jimmy eine Reise an die Westküste. Er beginnt mit der Sammlung von Kachinapuppen und -masken.

1944
Max Ernst verbringt den Sommer mit dem Galeristen Julien Levy und der Künstlerin Dorothea Tanning, die er zwei Jahre später in einer Doppelhochzeit mit Man Ray und Juliet Browner heiratet, in Great River auf Long Island. Er arbeitet an einer größeren Anzahl von Plastiken.

1946
Max Ernst zieht mit Dorothea Tanning nach Sedona (Arizona), wo sie ein Holzhaus und ein Steinhaus bauen, das er mit Maskenfriesen dekoriert.

1948
Max Ernst erhält die amerikanische Staatsbürgerschaft.

1951
Zum 60. Geburtstag von Max Ernst ist im Brühler Schloss Augustusburg die bislang größte Retrospektive zu sehen. Die Ausstellung wandert dann durch acht weitere Städte in Deutschland.

1953-1955
Max Ernst kehrt zusammen mit Dorothea Tanning endgültig nach Frankreich zurück und bezieht ein Atelier in Paris.
Mit dem Erhalt des Großen Preises für Malerei 1954 auf der Biennale in Venedig beginnt für ihn der internationale Erfolg. Es folgen große Retrospektiven und zahlreiche Ehrungen.

1958
Max Ernst erhält die französische Staatsbürgerschaft.

1962
Große Retrospektive im Kölner Wallraf-Richartz-Museum. Max Ernst steuert den Text \"Biographische Notizen. Wahrheitsgewebe und Lügengewebe\" bei.

1964
Das Künstlerbuch \"Maximiliana oder die widerrechtliche Ausübung der Astronomie\" wird veröffentlicht, ein mit Typographien, Farbradierungen und Gedichten aufwendig gestaltetes Mappenwerk. Es entstand in Zusammenarbeit mit dem russischen Dichter, Typographen und Verleger Iliazd.

1976
Max Ernst stirbt am 1. April in Paris, eine Nacht vor seinem 85. Geburtstag.
Source: http://www.maxernstmuseum.lvr.de/fachthema/Deutsch/MaxErnst/
Max Ernst was born on April 2, 1891, in Bruhl, Germany. He enrolled in the University at Bonn in 1909 to study philosophy, but soon abandoned this pursuit to concentrate on art. At this time he was interested in psychology and the art of the mentally ill. In 1911 Ernst became a friend of August Macke and joined the Rheinische Expressionisten group in Bonn. Ernst showed for the first time in 1912 at the Galerie Feldman in Cologne. At the Sonderbund exhibition of that year in Cologne he saw the work of Paul Cézanne, Edvard Munch, Pablo Picasso, and Vincent van Gogh. In 1913 he met Guillaume Apollinaire and Robert Delaunay and traveled to Paris. Ernst participated that same year in the Erste deutsche Herbstsalon. In 1914 he met Jean Arp, who was to become a lifelong friend.

Despite military service throughout World War I, Ernst was able to continue painting and to exhibit in Berlin at Der Sturm in 1916. He returned to Cologne in 1918. The next year he produced his first collages and founded the short-lived Cologne Dada [more] movement with Johannes Theodor Baargeld; they were joined by Arp and others. In 1921 Ernst exhibited for the first time in Paris, at the Galerie au Sans Pareil. He was involved in Surrealist activities in the early 1920s with Paul Eluard and André Breton. In 1925 Ernst executed his first frottages; a series of frottages was published in his book Histoire naturelle in 1926. He collaborated with Joan Miró on designs for Sergei Diaghilev that same year. The first of his collage-novels, La Femme 100 têtes, was published in 1929. The following year the artist collaborated with Salvador Dalí and Luis Buñuel on the film L'Age d'or.

His first American show was held at the Julien Levy Gallery, New York, in 1932. In 1936 Ernst was represented in Fantastic Art, Dada, Surrealism at the Museum of Modern Art in New York. In 1939 he was interned in France as an enemy alien. Two years later Ernst fled to the United States with Peggy Guggenheim, whom he married early in 1942. After their divorce he married Dorothea Tanning and in 1953 resettled in France. Ernst received the Grand Prize for painting at the Venice Biennale in 1954, and in 1975 the Solomon R. Guggenheim Museum gave him a major retrospective, which traveled in modified form to the Musée National d'Art Moderne, Paris, in 1975. He died on April 1, 1976, in Paris.
Max Ernst biografi:

Ernst, Max (1891- 1976), tysk målare, grafiker och skulptör. Verksam i Paris och USA. 1919 grundade han tillsammans med Jean Arp dadaismen i Köln. 1924 var han en av grundarna av den surrealistiska rörelsen, vars främsta och mest konsekventa företrädare han blev. Året därpå upptog han frottagetekniken, varmed han framkallade suggestivt slumpmässiga effekter. Under 1930-talet stegras Ernsts kosmiska visioner, där vegetativt, djuriskt och mänskligt vävs in i vartannat i olycksbådande och fasansfulla förvandlingar. Som skulptör under krigsåren i USA inspirerades han av indiankulturens primitiva magi. Hans senare verk närmar sig det nonfigurativa fortfarande med en suggestiv kraft.
Source: www.bukowskis.com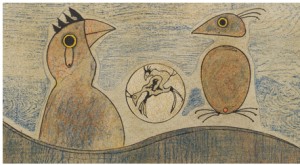 Price USD 2,875 (€2,103) Incl. buyer's premium
Estimated USD 3,000–5,000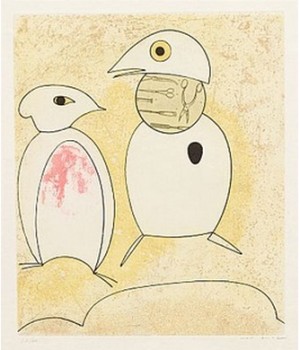 The Complete Set Comprising 8 Colour Etchings With Collage, Printed On Japan
(1975)
Price SEK 90,000 (€9,945)
Estimated SEK 80,000–100,000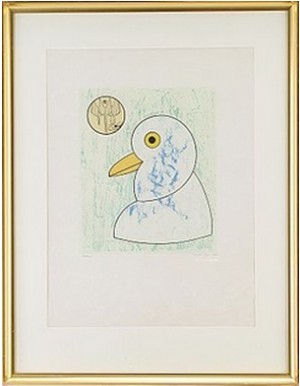 Oiseau En Peril: One Plate
(1975)
Price SEK 10,000 (€1,105)
Estimated SEK 12,000–15,000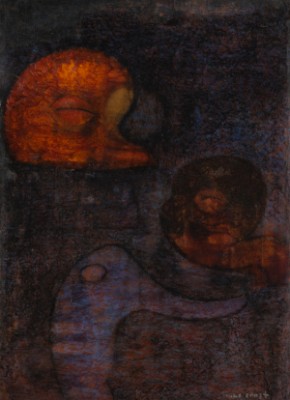 Price EUR 58,000
Estimated –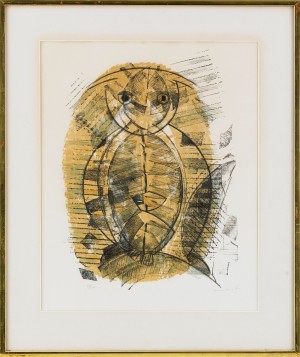 Price SEK 15,000 (€1,748)
Estimated SEK 15,000–20,000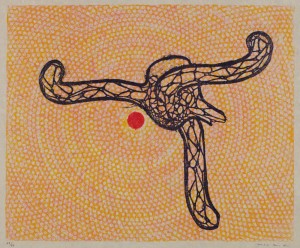 Affiche Pour L'orangerie, Exposition Max Ernst Du 2 Avril Au 31 Mai 1971
(1971)
Price EUR 300
Estimated EUR 300–500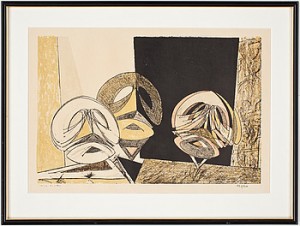 Masques
Price SEK 6,200 (€718)
Estimated SEK 8,000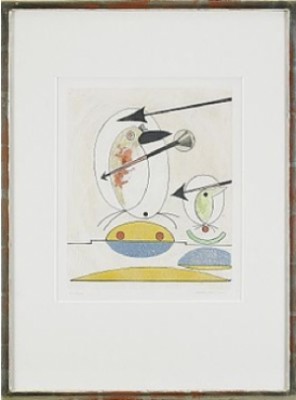 Oiseau En Peril: One Plate
(1975)
Price SEK 10,000 (€1,099)
Estimated SEK 10,000–12,000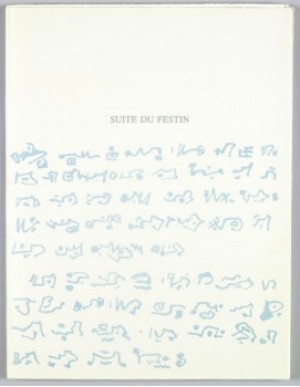 Festin, Portfolio Comprising 12 Sheets
Price SEK 36,000 (€4,048)
Estimated SEK 40,000–50,000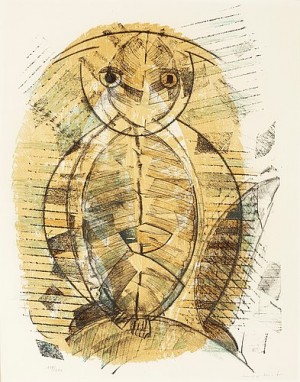 Price SEK 7,000 (€747)
Estimated SEK 10,000–12,000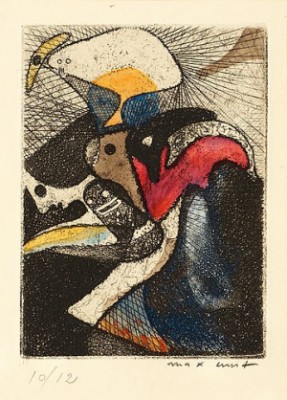 La Loterie Du Jardin Zoologique
(1951)
Price SEK 40,000 (€4,268)
Estimated SEK 18,000–20,000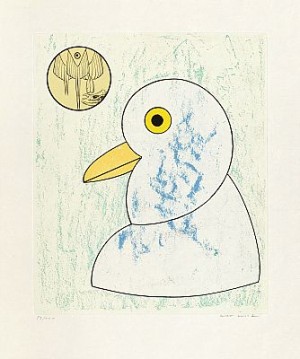 Oiseau En Peril: One Plate
(1975)
Price SEK 16,000 (€1,745)
Estimated SEK 12,000–15,000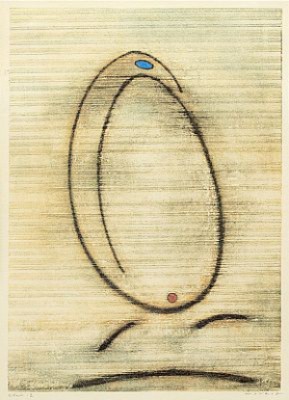 Price SEK 10,000 (€1,091)
Estimated SEK 12,000–15,000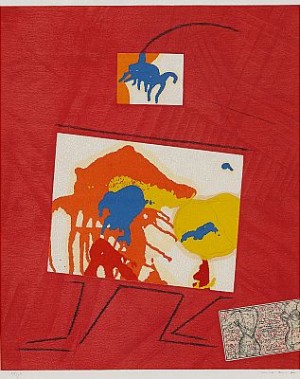 Dente Promte: Plate Iii
(1969)
Price SEK 5,500 (€600)
Estimated SEK 5,000–6,000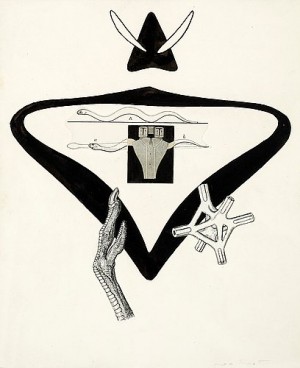 Illustration Till B. Pérets "la Brébis Galante"
Price SEK 92,000 (€9,936)
Estimated SEK 100,000–125,000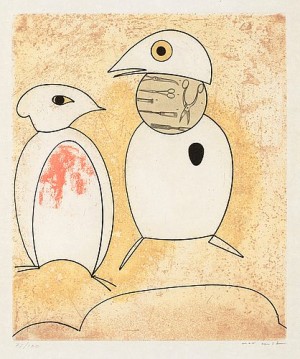 (4) Untitled. From: "oiseaux En Peril"
(1975)
Price SEK 54,000 (€5,832)
Estimated SEK 40,000–50,000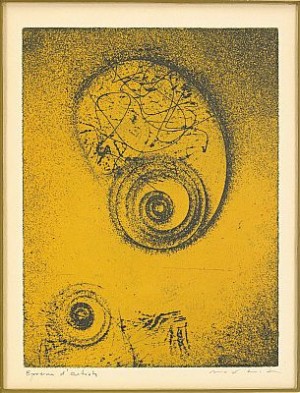 Für Documenta Iii
Price SEK 6,000 (€652)
Estimated SEK 4,000–5,000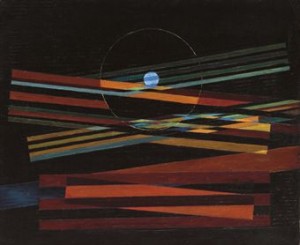 La Mer Et Le Soleil
Price GBP 361,250 (€414,282)
Estimated GBP 330,000–380,000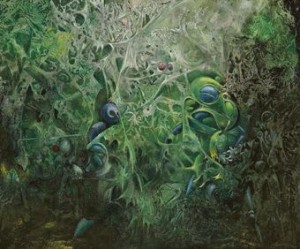 Profanation Of Spring
(1945)
Price GBP 1,049,250 (€1,203,280) Incl. buyer's premium
Estimated GBP 700,000–900,000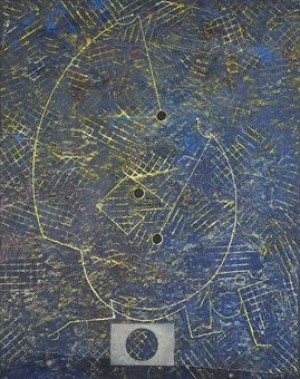 Le Tambour Major De L'armée Céleste
(1970)
Price GBP 669,788 (€768,113) Incl. buyer's premium
Estimated GBP 400,000–600,000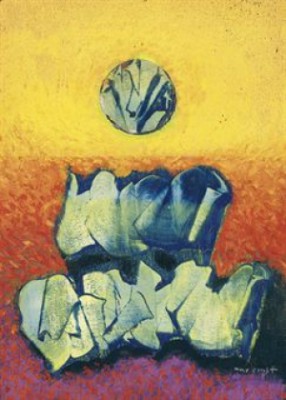 Price GBP 75,650 (€86,755) Incl. buyer's premium
Estimated GBP 50,000–70,000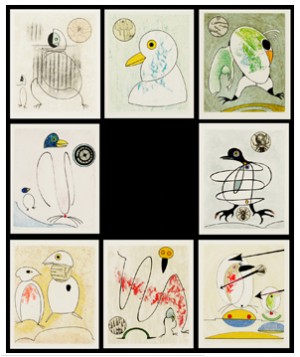 Oiseaux En Peril, Portfolio Comprising Of 8 Etching, Aquatint And Collage On Arches Paper
Price SEK 82,000 (€7,839)
Estimated SEK 80,000–100,000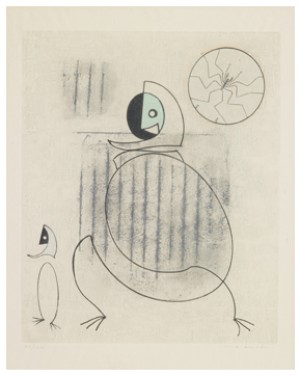 Oiseaux En Peril - One Plate
Price SEK 7,000 (€669)
Estimated SEK 8,000–10,000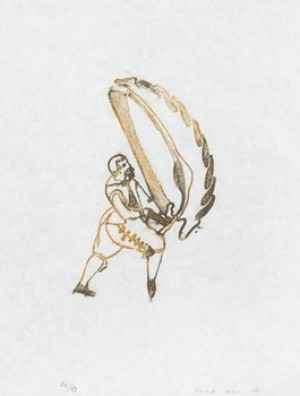 Untitled, From Lewis Carrolls Wunderhorn
(1970)
Price SEK 0 (€0) Not sold
Estimated SEK 5,000–7,000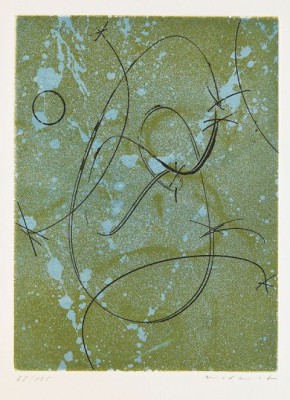 Hommage à Marcel Duchamp, (lit: Spies/leppien 140 B)
(1970)
Price SEK 9,000 (€836)
Estimated SEK 5,000–6,000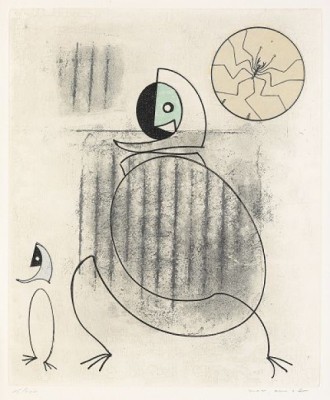 Oiseau En Peril: One Plate
(1975)
Price SEK 15,000 (€1,394)
Estimated SEK 10,000–12,000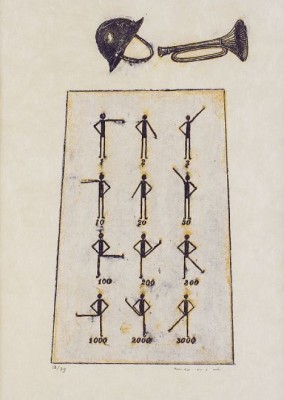 La Ballade Du Soldat, Plate Xviii
(1972)
Price SEK 1,500 (€139)
Estimated SEK 3,000–4,000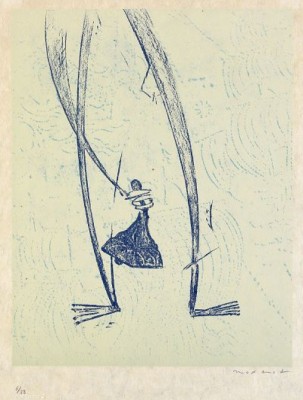 The Hunting Of The Snark: Plate 1, (lit: Spies/leppien 124)
(1968)
Price SEK 4,000 (€372)
Estimated SEK 4,000–5,000