Max NONNENBRUCH
1857–1922, Germany
Max Nonnenbruch was a student at the academy in Düsseldorf and Munich. Then he studied in Paris and Italy and then finally settling in Munich. Nonnenbruch had a love for the idealized portrayed, often as dancers.
Source: www.blomqvist.no
Max Nonnenbruch var elev ved akademiet i Düsseldorf og München. Deretter studerte han videre i Paris og Italia for så til slutt å bosette seg i München. Nonnenbruch hadde en forkjærlighet for idealiserte fremstilte kvinner, gjerne som danserinner.
Source: www.blomqvist.no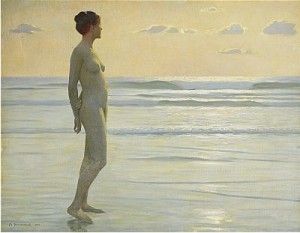 Price SEK 0 (€0) Not sold
Estimated SEK 200,000–300,000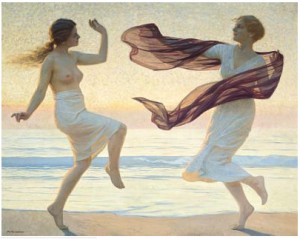 Dansende Piker På Stranden
Price NOK 166,000 (€19,538)
Estimated NOK 100,000–120,000