Niklas ANDERBERG
1950, Sweden/Netherlands
Lived & Active In
Netherlands
Niklas Anderberg studied at the Art Academy in Copenhagen. He paints abstract compositions in oil, thick surface, mixed with matte and shiny. He is working with the sandpaper as well as knife. His artistry lies between Mondrian and Jackson Pollock.
Represented: The Museum, Art Museum of Gothenburg, Gotland Art Museum, National Art Council, State of Art Fund, Denmark, Ny Carlsberg Fondettes Denmark, Holland Gorcums Museum.
Source: Art Signature Dictionary
Niklas Anderberg studerade vid Konstakademien i Köpenhamn. Han målar abstrakta kompositioner i olja, tjocka ytor, blandas med matta och blanka. Han arbetar med så väl sandpapper som morakniv. Hans konstnärskap ligger mellan Mondrians bildbygge och Jackson Pollocks ursinniga attack.
Offentlig utsmyckning:
Berzeliuslaboratoriet, Karolinska institutet, Statens Konstråd.
Representerad:
Moderna Muséet, Göteborgs Konstmuseum, Gotlands Konstmuseum, Statens Konstråd, Staten Kunstfond Danmark, Ny Carlsberg Fondet Danmark, Gorcums Museum Holland.
Utställning:
Galleri Aveny 2001, 2005. Pumphusets konsthall Landskrona 2007.
Source: Art Signature Dictionary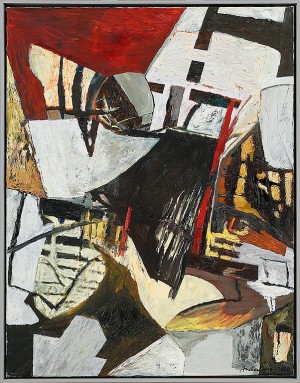 Price SEK 5,600 (€611)
Estimated SEK 5,000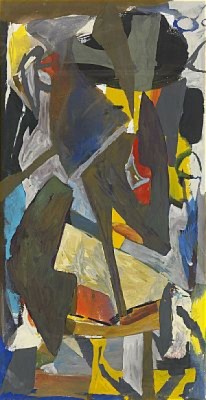 Price SEK 1,200 (€128)
Estimated SEK 3,000–4,000