Nils OLZON

1891–1953, Sweden
Name
Nils, Gunnar Emanuel OLZON
Nils Olzon. Autodidact. He painted landscapes with mountains and our motives, as well as snow and ice. He has also modeled portrait busts.

Source: Composed of sources from the internet.
Nils Olzon. Autodidakt. Han har målat landskap med vår och fjällmotiv, samt islossning. Han har även modellerat porträttbyster.

Källa: Sammansatt av källor från internet.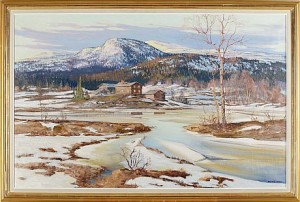 Fjällandskap
Price SEK 1,600 (€185)
Estimated SEK 2,000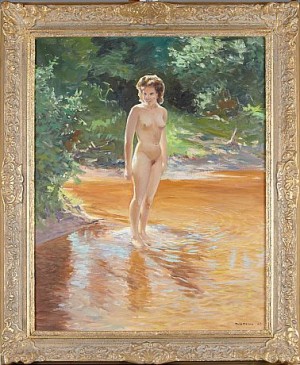 Price SEK 2,000 (€227)
Estimated SEK 3,000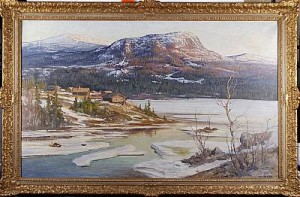 Fjällandskap
Price SEK 3,000 (€299)
Estimated SEK 2,000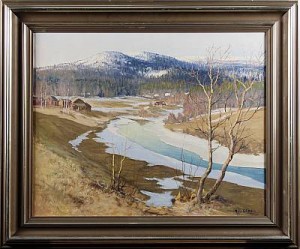 Vårvinterlandskap Med Vattendrag
Price SEK 2,500 (€246)
Estimated SEK 3,000