Nils TIRÉN
1885–1935, Sweden
Nils Tirén was the son of John and Gerda Tirén. He has been painting animals and nature often birds, as well as working with images in color at about 80 zoological illustrations by Swedish mammals and birds, intended for school use as teaching aids.

Source: Composed of a variety of sources from the internet.

Nils Tirén var son till Johan och Gerda Tirén. Han har målat djur i miljö, samt arbetat med avbildningar i färg till ett 80-tal zoologiska planscher med svenska däggdjur och fåglar, avsedda för skolbruk.

Källa: Sammansatt av olika källor från internet.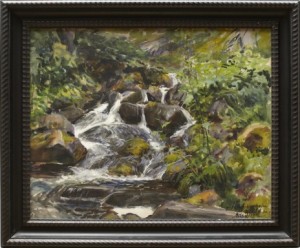 Anjelicadalen, Härjedalen
(1914)
Price SEK 2,000 (€217)
Estimated SEK 2,000–3,000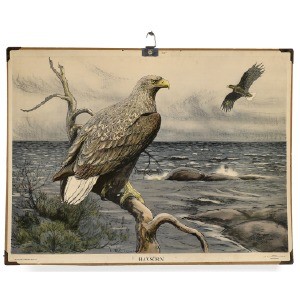 Skolplansch, "havsörn" Ur "bilder Av Svenska Djur" Av Nils Tirén, Tryckt Av A.-b P. A. Norstedt & Söner
Price SEK 0 (€0) Not sold
Estimated SEK 300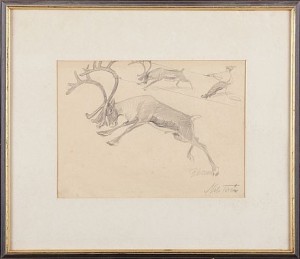 Same Med Renar
Price SEK 1,100 (€124)
Estimated SEK 1,000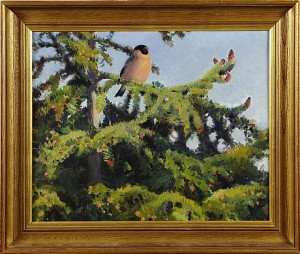 Domherre I Gran
Price SEK 4,000 (€439)
Estimated SEK 6,000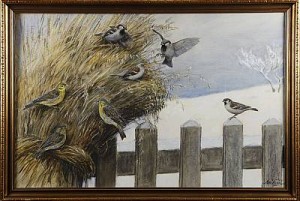 Price SEK 5,500 (€611)
Estimated SEK 5,000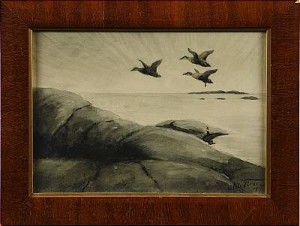 Flygande Sjöfåglar
(1919)
Price SEK 2,500 (€278)
Estimated SEK 1,500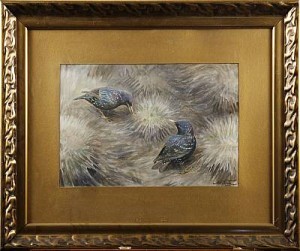 Price SEK 1,700 (€173)
Estimated SEK 1,500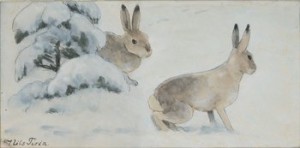 Vinterharar
Price SEK 3,600 (€359)
Estimated SEK 3,000–4,000