Pehr HILLESTRÖM

1733–1816, Sweden
Pehr Hilleström studied at the Art Academy of Taraval and Rehn, then Harleman. 1757-1758 he studied for Boucher and Chardin at the Royal Academy in Paris. From 1773 he devoted most of his time painting portraits and genre subjects and also painted interiors with people. Pehr Hilleström can be said to be the forerunner of the Swedish genre painting. He became rector of the model school and academy director in 1810.
Represented: National Museum in Stockholm, Royal Palace, National Museum in Copenhagen, Norrköping Museum, Stockholm City Museum, Göteborg Museum of Art.
Source: Internet
Pehr Hilleström studerade vid Konstakademien för Taraval och Rehn, sedan för Hårleman. 1757-1758 studerade han för Boucher och Chardin på Konstakademien i Paris. Från 1773 ägnade han sig mest åt måleri, porträtt och genremotiv och målade även interiörer med människor. Pehr Hilleström kan sägas vara föregångare för det svenska genremåleriet,. Han blev rektor för modellskolan och 1810 akademidirektör.

Representerad:
Nationalmuseum i Stockholm, Stockholms slott, Statens museum i Köpenhamn, Norrköpings Museum, Stockholms Stadsmuseum, Göteborgs Konstmuseum.
Source: Internet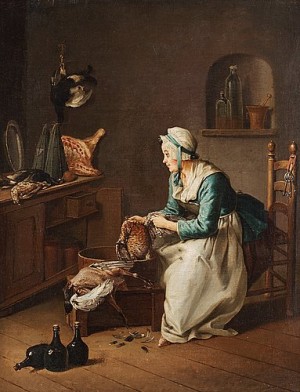 Price SEK 379,750 (€42,714) Incl. buyer's premium
Estimated SEK 200,000–300,000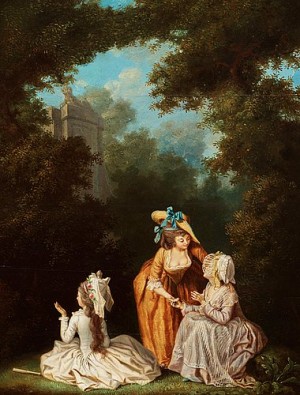 3ne Fruent: I En Skog Som Låter Spå Sig I Händerna
(Executed ca. 1787)
Price SEK 196,000 (€22,046) Incl. buyer's premium
Estimated SEK 150,000–175,000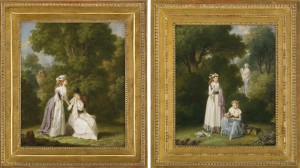 (2) Figurscener I Parklandskap, Ett Par
(Executed ca. 1793)
Price SEK 420,000 (€48,888)
Estimated SEK 400,000–500,000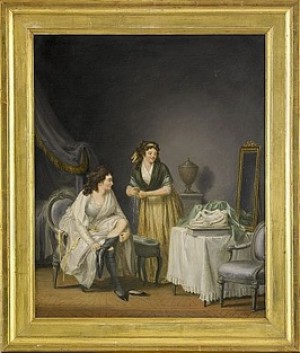 Price SEK 0 (€0) Not sold
Estimated SEK 350,000–400,000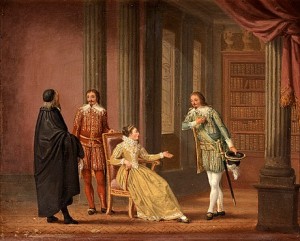 Karl Gustafs Giftermålsavtal Med Drottning Kristina
Price SEK 42,875 (€4,819)
Estimated SEK 50,000–75,000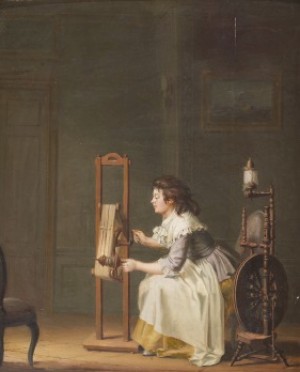 Ett Fruentimmer, Som Härflar
Price SEK 115,000 (€12,932)
Estimated SEK 80,000–100,000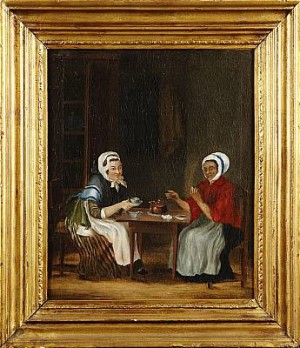 Interiör Med Kaffedrickande Fruntimmer
(1791)
Price SEK 16,000 (€1,827)
Estimated SEK 12,000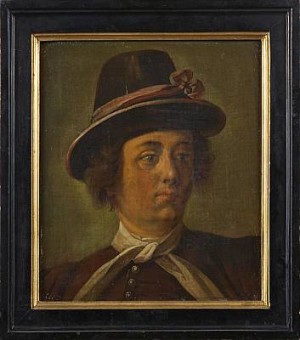 Page
Price SEK 7,000 (€743)
Estimated SEK 8,000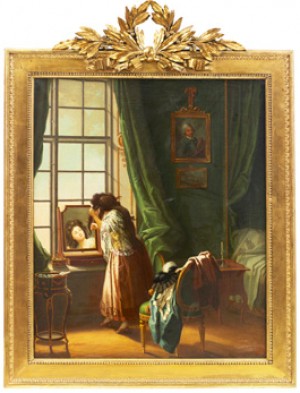 Ett Fruentimmer Som För Spegeln Kammar Sitt Hår
Price SEK 640,000 (€66,310)
Estimated SEK 250,000–300,000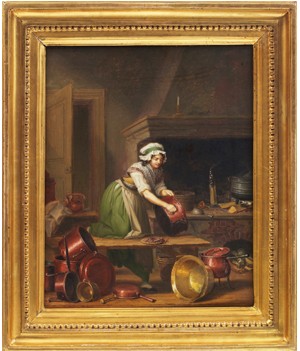 Piga Skurar Koppar I Ett Kök
(1797)
Price SEK 230,000 (€23,830)
Estimated SEK 200,000–250,000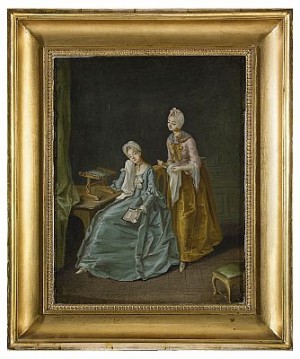 Ett Fruentimmer Som Sitter Och Gråter, Samt Hennes Jungfru Som Inkommer Med En Lucktflaska
Price SEK 75,000 (€7,807)
Estimated SEK 80,000–100,000