Per EKSTRÖM

1844–1935, Sweden

Verdict of guilty
PHM Nr. 106
Oil on canvas, landscape with sunset, signed "P.Ekström", 30x39 cm. Technical examination shows that there is a worked area in the lower left corner. The signature has been applied on top of the varnish, then it has been varnished again on top of the forged signature. This is no typical Ekstrom-painting. It is awkwardly constructed and have nothing of Ekström's colors and perspective. There is a painting done by an amateur and not a work of Per Ekström. The district court's assessment: The painting is painted by Per Ekstrom, nor signed by him. It is a forgery and shall be forfeited.
Oljemålning på pannå, landskap med solnedgång, signerad "P.Ekström", 30x39 cm. Teknisk undersökning visar att det finns ett bearbetat område i nedre vänstra hörnet . Signaturen har applicerats ovanpå fernissan, därefter har man fernissat igen ovanpå den förfalskade signaturen. Det här är ingen typisk Ekström-målning. Den är tafatt utförd och har ingenting av Ekströms färger och perspektiv. Det är en målning utförd av en amatör och inte är ett verk av Per Ekström. Tingsrättens bedömning: Målningen är inte målad av Per Ekström ej heller signerad av denne. Det är en förfalskning och skall förverkas.

Verdict of guilty
PHM B19
Oil on canvas, signed "P. Ekström", 75x43 cm. Ostensibly depicting a genuine painting by Per Ekström. The painting has been seized by police and after examination been assessed as a forgery.
Oljemålning på duk, signerad "P. Ekström", 75x43. Skenbart föreställande en äkta målning utförd av Per Ekström. Målningen har tagits i beslag av polis och efter utredning bedömts som en förfalskning.















Per Ekström föddes på Öland. Vid 22 års ålder kom han till Konstakademien i Stockholm där han med varierande intensitet stannade till 1876. Per Ekström gjorde 1872 en studieresa till Norge. Resan bekostades av kung Karl XV. År 1875 erhöll han dessutom kungliga medaljen i landskapsmålning vid Konstakademien. Med bidrag från kung Oscar II kunde han så 1876 bege sig till Paris - konstens huvudstad. Per Ekström slog sig ner på Montmartre. Senare bodde han bl a hos den finländske skulptören Ville Vallgren i dennes ateljé på rue de Ganneron 12 i Batignolles.
Ekströms måleri och friluftsstudier i utkanterna av Paris är oftast små, intima vatten- och strandbilder. Bilderna är poetiskt sköna i Corots stil men ändå med Ekströms större kärvhet i anslaget. I denna första period är han mera en sökare, han har förälskat sig i mark och vegetation. Senare, 1878-79, ger han uttryck för större målerisk frihet vilken framträder i målningarna från Barbizon. Målningarna från Fontainbleau visar ett måleri med en livligare och snabbare touch, fläckvis ansatt färg med vegetation i grönt, gult och rött mot himmel i blå och gröna toner med inslag av gråviolett.
Typiskt för Per Ekströms måleri från sjuttiotalets slut är att han gärna lägger in staffagefigurer i motivet. I Ekströms senare måleri försvinner dessa och landskapen blir alldeles människotomma och öde.
Varje målares strävan gick ut på att få ställa ut på den årliga Salongen i Paris. Per Ekström hade turen att få en målning antagen redan 1878 och August Strindberg skriver detta år i Posttidningen under rubriken \\\"Våra franska kolonister\\\" \\\"Herr Ekströms franska landskap är ett litet mästerstycke helt enkelt och äger det företrädet att vara sin sak helt och hållet; där äro franska äppelträd och vindruvor och blomkål och franska linjer i terrängen, allt under en äkta Pariserhimmel\\\".
Även åren 1879-1881 var Per Ekström representerad på Salongen i Paris.
År 1882 lämnar han Paris och beger sig till den lilla byn Carolles i Normandie. Ända till 1887 blev han bofast där vinter som sommar. Landskapet är kargt och storslaget, atmosfären påminner om Öland, särskilt vid solnedgången och i skymningen, detta måste ha tilltalat Per Ekström och erinrat honom om hans gamla hembygd.
Det är i Carolles som Ekström får känna på verklig fattigdom och nöd, ett liv som snart skulle bli till en legend bland kamraterna i Paris. Särskilt Georg Pauli har i skildringar av parissvenskarnas liv givit många och gripande anekdoter om Per Ekström bland franska bönder, vilka han lärde en smula svenska, då han omöjligen själv kunde tillägna sig deras språk. Övergiven, fattig och skuldsatt hos värdshusvärden Bénit målar han på upphittade näsdukar med ett par hopspikade plankor som palett, tillspetsade penselskaft och knogar som penslar samt urpressade tuber som färg. Han står i hällregn och i vatten till knäna och målar. Han lever isolerad som Robinson Cruose under långa tider. Enda läsningen är svenska tidningar som vännerna skickat till honom. För att få omväxling läser han den först som vanligt folk, sedan som hebreiska och sist upp och nedvänt. I ett brev skriver en journalist 1884 från Paris till Aftonbladet bl a om Ekström: \\\"Han trotsar köld och väta, han är kapabel att under veckotal stå i ett träsk, till knäna i vatten, blott för att kunna återge ett motiv från en viss punkt. Han vurmar för soluppgångar, avgudar solnedgångar och kommer därför alltid, om sommaren åtminstone, för sent till middagsbordet. Hade icke kaffebönan varit uppfunnen, hade Ekström utan vidare hittat henne, ty livet utan kaffe och duktigt med socker till förefaller honom ofattligt.\\\"
Allt efter som åren gick i Carolles koncentrerade sig Per Ekström mer och mer på soletyder. Han var besatt av att kunna fånga solljusets olika dagrar och skiftningar i sitt måleri. År 1885 målade han således uteslutande soletyder.
I ensamheten i Carolles, ofta sjuk, hela tiden fattig, utvecklades Per Ekström till den store ljusmålaren. År 1887 lämnar han Carolles och beger sig åter till Paris. Han slår sig ned i Batignolles, impressionistgruppens klassiska högkvarter.
I närheten av Paris på platser med namn som Neuilly, Saint-Ouen, Chantilly, Saint-Germain, La Pecq och Maisons-Lafitte tillkämpade Per Ekström sina med blod, svett och tårar förvärvade erfarenheter från Carolles. Speciellt på vårarna, när Seine steg över sina breddar och vattendränkte stora partier skapade Per Ekström sina översvämningsmotiv, sol och vattenstudier i ett skimrande, beslöjat ljus. Den skönaste av dessa är väl den som den svenske målarprinsen Eugén förvärvade. Motivet utgörs av ett översvämmat landskap med högstammiga träd som reser sig ur vattnet, solen är skymd av dis och kastar ett silvervitt sken över trakten och blänker i vattnet.
1889 kröntes så Per Ekströms många år av hårt arbete och svåra umbäranden äntligen med framgång. Han erhöll första klassens guldmedalj vid det årets världsutställning, på vars stora konstutställning Per Ekström visade sju målningar. Guldmedaljen öppnade nya möjligheter. Per Ekström fick för första gången uppleva verkliga försäljningsframgångar. År 1890 kunde Per Ekström återvända till Sverige som en etablerad konstnär både hos kritik och publik. Efter en ovanligt lång och svår lärotid hade han vid 46 års ålder en nästan lika lång målargärning framför sig.
Per Ekströms upplevelser av sin barndoms hembygd - Öland - har spelat en avgörande roll för hans val av motiv som målare. Det karga hedlandskapet där solens gång både under dygnet och året spelar en så stor roll för upplevelsen kom att följa honom hela livet. Ljusmåleriet blev hans stora livsuppgift och han utvecklade det till mästerskap. Genom förenkling och renodling av motiven kommer ljuset att dominera bildupplevelsen. Valörer och färgtonkonst i måleriet ger en upplevelse av musik och poesi.

Källa: Per Ekström-museet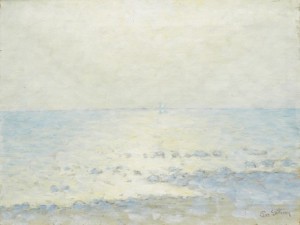 Solglitter
Price SEK 78,000 (€8,395)
Estimated SEK 12,000–15,000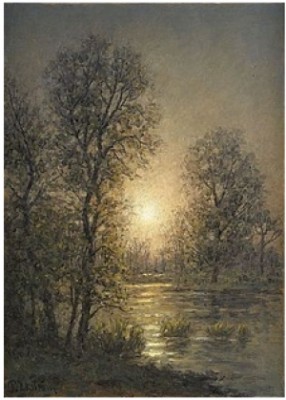 Solskimmer över översvämmat Landskap
Price SEK 44,000 (€4,752)
Estimated SEK 25,000–30,000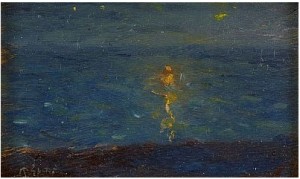 Fyrbåk, Mörbylånga
(1934)
Price SEK 17,000 (€1,836)
Estimated SEK 10,000–12,000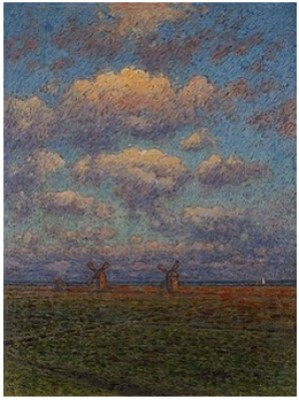 Långe Jan öland
Price SEK 65,000 (€7,174)
Estimated SEK 60,000–80,000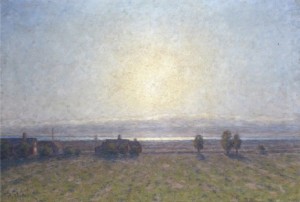 Skymningslandskap Från Nedre Segerstad, öland
Price SEK 24,000 (€2,779)
Estimated SEK 15,000–18,000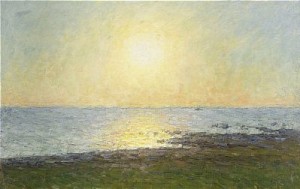 Solnedgång över öländskt Landskap
Price SEK 29,000 (€3,272)
Estimated SEK 20,000–25,000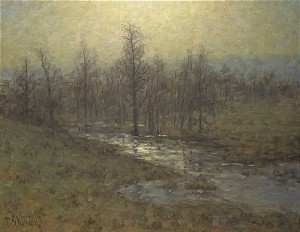 Gryningslandskap
Price SEK 13,000 (€1,467)
Estimated SEK 15,000–18,000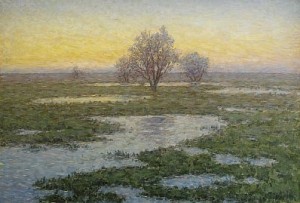 öländskt Landskap
Price SEK 34,000 (€3,837)
Estimated SEK 40,000–50,000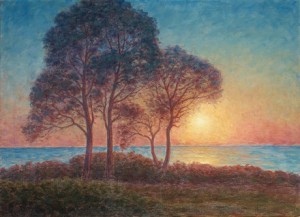 Solnedgång
Price SEK 25,725 (€2,891) Incl. buyer's premium
Estimated SEK 30,000–40,000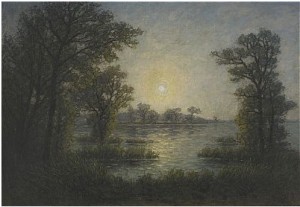 Price SEK 31,000 (€3,425)
Estimated SEK 40,000–50,000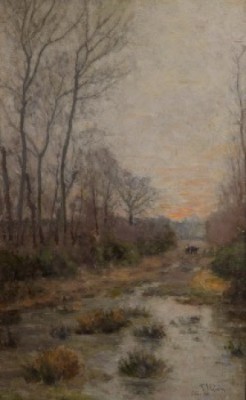 Franskt Landskap I Solnedgång
(1889)
Price SEK 19,000 (€2,137)
Estimated SEK 15,000–18,000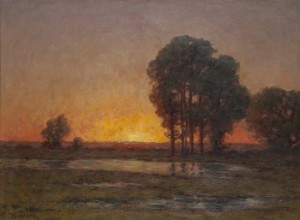 Solnedgång över öland
Price SEK 20,000 (€2,249)
Estimated SEK 15,000–20,000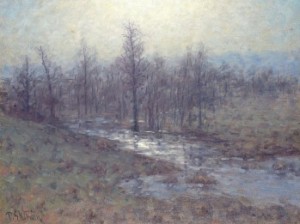 Skogslandskap Med Vattendrag
Price SEK 15,000 (€1,687)
Estimated SEK 15,000–20,000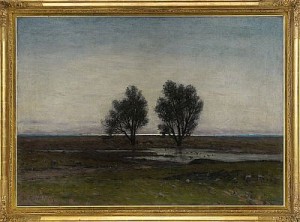 Afton Vid Alvaret, öland
Price SEK 30,000 (€3,360)
Estimated SEK 30,000–40,000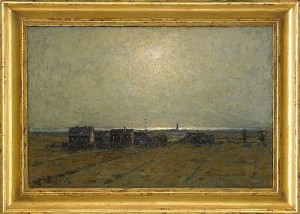 Soldis över Segerstad - öland
Price SEK 19,000 (€2,128)
Estimated SEK 25,000–30,000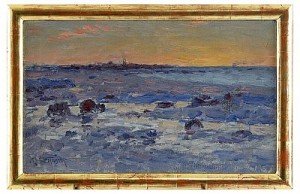 Kustvy I Soldis
Price SEK 18,000 (€1,974)
Estimated SEK 15,000–18,000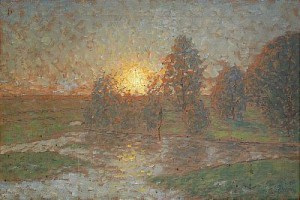 Solnedgång över Triberga Träsk
Price SEK 22,000 (€2,413)
Estimated SEK 20,000–25,000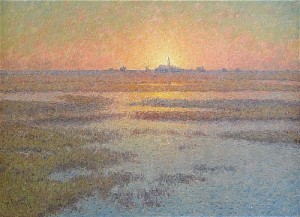 Aftonrodnad över Mörbylånga - öland
Price SEK 65,000 (€7,130)
Estimated SEK 60,000–80,000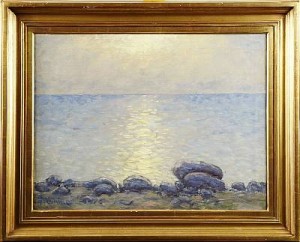 Aftonrodnad över Havet
Price SEK 16,000 (€1,727)
Estimated SEK 10,000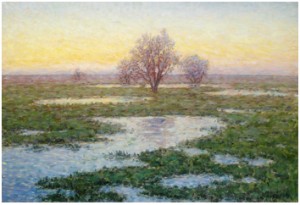 Solnedgång över öland
Price SEK 34,000 (€3,523)
Estimated SEK 30,000–40,000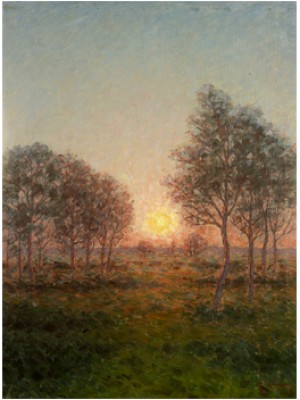 öländskt Landskap I Solnedgång
Price SEK 24,000 (€2,487)
Estimated SEK 20,000–25,000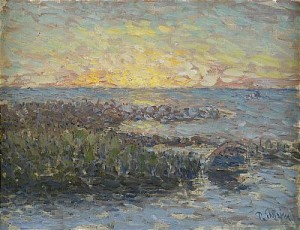 Solbelyst Hav
Price SEK 16,000 (€1,665)
Estimated SEK 12,000–15,000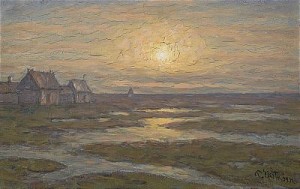 Solnedgång över öland
Price SEK 15,000 (€1,561)
Estimated SEK 15,000–18,000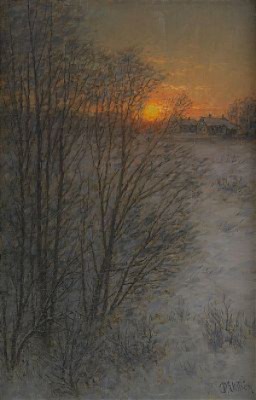 Vinterlandskap I Solnedgång
Price SEK 25,000 (€2,391)
Estimated SEK 40,000–50,000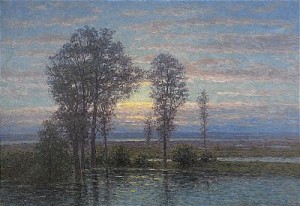 öländskt Landskap I Soldis
Price SEK 60,000 (€5,739)
Estimated SEK 60,000–80,000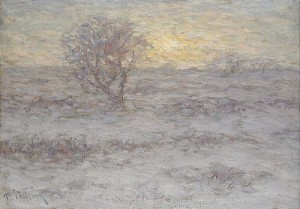 Landskap I Soldis
Price SEK 28,000 (€2,678)
Estimated SEK 20,000–25,000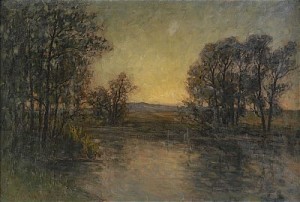 Landskap Med Träd Vid Vatten - Aftonljus
(1905)
Price SEK 28,000 (€2,678)
Estimated SEK 20,000–25,000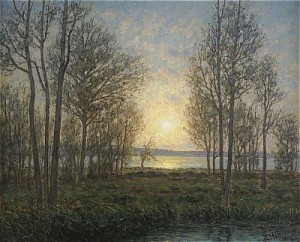 Solens Strålar Genom Träden - öland
Price SEK 60,000 (€5,739)
Estimated SEK 60,000–80,000
Norrländskt Landskap
(1899)
Price SEK 10,000 (€976)
Estimated SEK 12,000
Utsikt Mot Casimirsborgs Herrgård
Price SEK 8,000 (€794)
Estimated SEK 10,000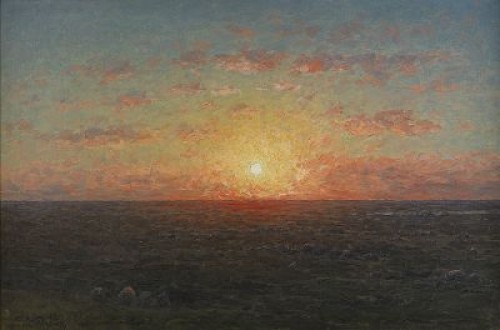 Solnedgång över Havet
Price SEK 21,000 (€1,980)
Estimated SEK 30,000–35,000
Norrländskt Landskap
(1899)
Price SEK 0 (€0)
Estimated SEK 20,000–25,000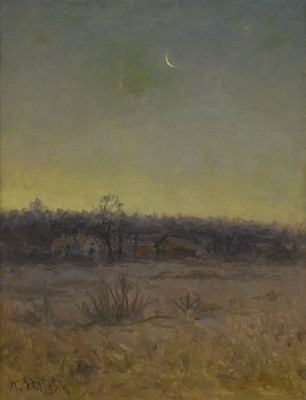 Gård I Aftonrodnad
Price SEK 0 (€0)
Estimated SEK 15,000–20,000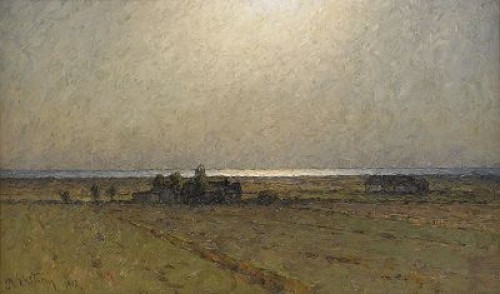 öländskt Landskap I Soldis
(1903)
Price SEK 28,000 (€2,640)
Estimated SEK 35,000–40,000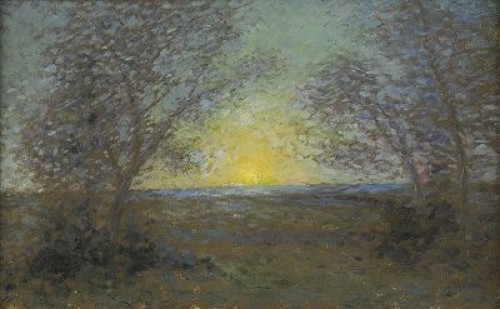 Solnedgång över Havet - öland
Price SEK 18,000 (€1,697)
Estimated SEK 15,000–20,000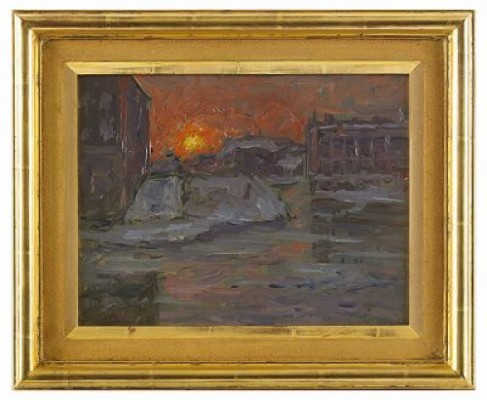 Aftonrodnad över Stockholm
Price SEK 20,000 (€1,885)
Estimated SEK 20,000–25,000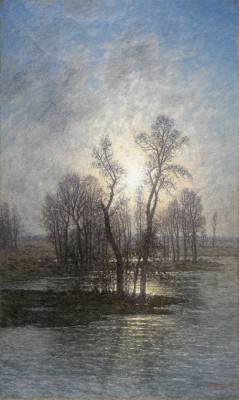 öländskt Landskap I Soldis
(1901)
Price SEK 155,000 (€14,612)
Estimated SEK 80,000–100,000