Per ESKILSON

1820–1872, Sweden
Peter (Per) Eskilsson studied art at the Art Academy and at Dusseldorf, where he worked on Tidemand studio and was influenced by him. Painted genre paintings in Dusseldorf style, often rich figurative scenes in the open. Among his works are: \"Kägelspelet hos Faggens\".
Represented: National Museum in Stockholm and Malmö Museum.
Peter (Per) Eskilsson studerade konst vid Konstakademien samt vid Dusseldorf, där han arbetade på Tidemands ateljé och tog intryck av denne. Målade genretavlor i Düsseldorfmanér, ofta figurrika scener i det fria. Bland hans arbeten kan nämnas: Kägelspelet hos Faggens.

Representerad:
Nationalmuseum i Stockholm, samt i Malmö Museum.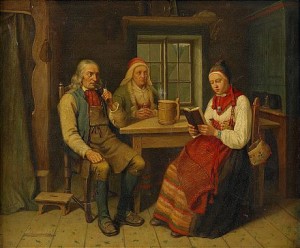 Price SEK 3,800 (€444)
Estimated SEK 5,000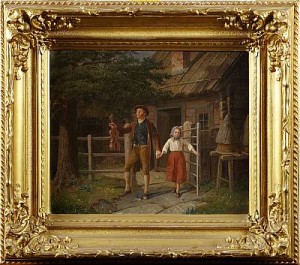 Den Blinde Fiolspelaren
Price SEK 0 (€0) Not sold
Estimated SEK 8,000
Figur Vid Klippig Strand
Price SEK 600 (€62)
Estimated SEK 2,000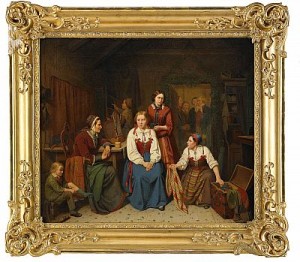 Bröllopsförberedelser I Interiör
(1857)
Price SEK 17,000 (€1,770)
Estimated SEK 15,000–18,000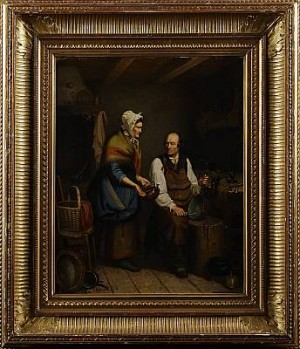 Hos Kopparslagaren
(1856)
Price SEK 0 (€0) Not sold
Estimated SEK 10,000