Puck STOCKLASSA
1922, Sweden
Name
Puck, Erik Mauritz STOCKLASSA
Puck Stocklassa studied at the Technical School and Arts Academy. He has modeled several female characters, and animal pictures. Among the public works include a wall relief in Hägersten. Puck was born in Sweden but moved with his family when he was born in the United States. Already when he was a small child, he began with the man and continued with it even when he was 13 and moving back to Sweden.
Source: Art Signature Dictionary
Puck Stocklassa studerade vid Tekniska skolan och konstakademien. Han har modellerat ett flertal flickfigurer, och djurbilder. Bland offentliga arbeten märks en väggrelief i Hägersten. Puck föddes i Sverige men flyttade med sin familj när han var nyfödd till USA. Redan när han var litet barn började han med konst och fortsatte med det även när han var 13 och flyttade tillbaka till Sverige.
Source: From Wikipedia, the free encyclopedia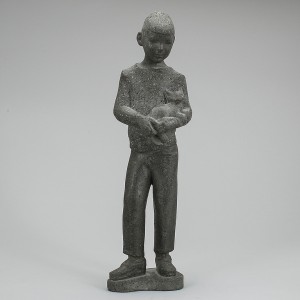 Pojke Med Katt
Price SEK 2,800 (€299)
Estimated SEK 2,500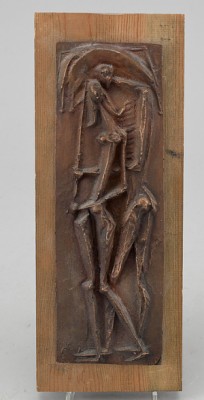 Kvinno- Och Mansgestalt
Price SEK 500 (€53)
Estimated SEK 2,000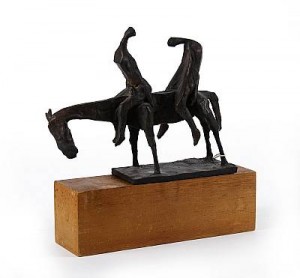 Ridande Figurer
Price SEK 1,900 (€196)
Estimated SEK 1,000