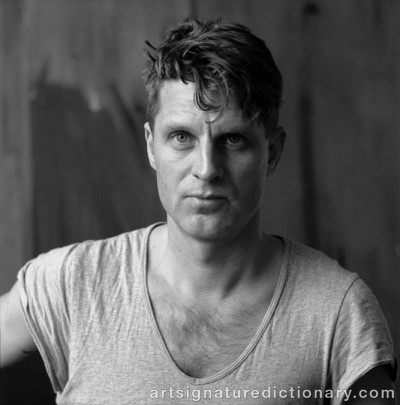 Rainer FETTING

1949, Germany
Rainer Fetting biography:

After training as a carpenter and gaining practical experience at the same time as a stage-builder at the National Theatre in Lower Saxony, Rainer Fetting studied from 1972-78 at the Hochschule der Künste in Berlin under Professor Jaenisch. As a post-graduate, he established together with Helmut Middendorf, Salomé, Bernd Zimmer, Anne Jud and Berthold Schepers the Galerie am Moritzplatz, where he also presented his first exhibitions. This group would later be known as the 'Junge Wilde'. Aside from figures and portraits, he also produced Berlin cityscapes, in which the Wall features largely as a central motif. At an early stage, Fetting tried out different image perceptions, stylistically based on Impressionism and Expressionism. A DAAD scholarship allowed him to visit New York in 1978: Fetting added a dynamic use of lines to the works that had hitherto been characterised primarily by a flat, gestic approach and turned to the use of bright colours. In 1981 he took part in the exhibition 'A New Spirit in Painting' put together by Christos M. Joachimides at the Royal Academy of Arts. Individual exhibitions in many galleries in Europe and America followed almost every year. Since 1984, Fetting created works in which he mounted driftwood on canvas, overpainted it and integrated it into the composition of the picture. The first bronze works did not appear until the second half of the 1980s, including the bronze sculpture 'Willy Brandt' for the SPD party headquarters in Bonn, now in Berlin. The most recent works attend increasingly to the metropolis of New York, in which the artist makes an issue of the city's dark peripheral areas.
Rainer Fetting is regarded as a representative of a painting style turning to objectivity, a forceful colourism and a keen brush flow, which could be observed throughout Europe, but mainly in Italy and Germany at the beginning of the 1980s.

------------------

Rainer Fetting studied at the University of Arts in Berlin under Karl Horst Hödicke and Hans Jaenisch. After his studies he and some of his fellow students established the group "Neue Wilde" ("New Savages"). Fetting's art concentrated on city scenes, portraits and figurations, he thereby experimented with bright colours. He works have been shown internationally in many museums, for example at the Royal Academy of Arts and the Tate Gallery in London, the Berlin Martin-Gropius-Bau, the Kunsthalle Basel, the MOMA in New York, and at the Russian State Museum in St. Petersburg, as well as in galleries in Europe and America.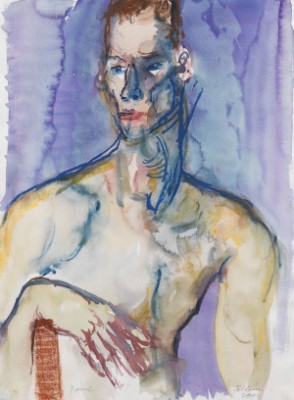 Price EUR 4,250 Incl. buyer's premium
Estimated EUR 3,000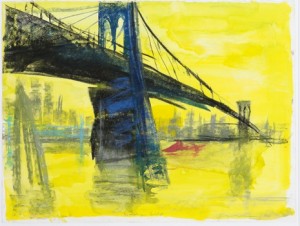 Price EUR 4,000
Estimated EUR 3,000–6,000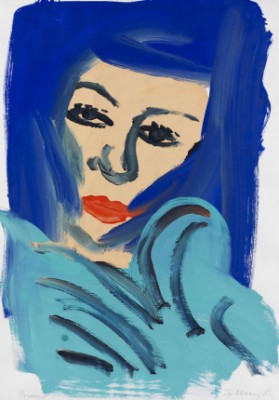 Price EUR 7,500 Incl. buyer's premium
Estimated EUR 3,000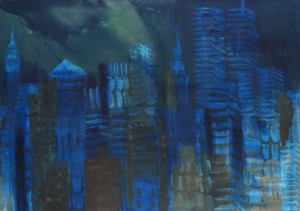 Price EUR 42,700 Incl. buyer's premium
Estimated EUR 35,000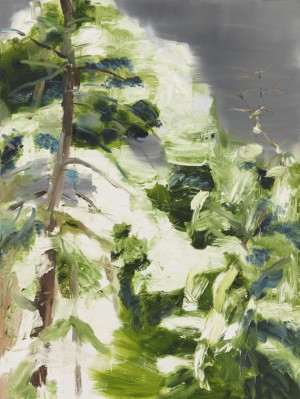 Price EUR 31,250 Incl. buyer's premium
Estimated EUR 10,000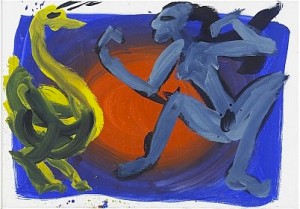 Komposition Med Kvinna Och Fågel
(-82)
Price SEK 25,000 (€2,746)
Estimated SEK 30,000–40,000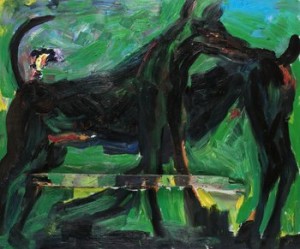 Price SEK 0 (€0) Not sold
Estimated SEK 175,000–200,000