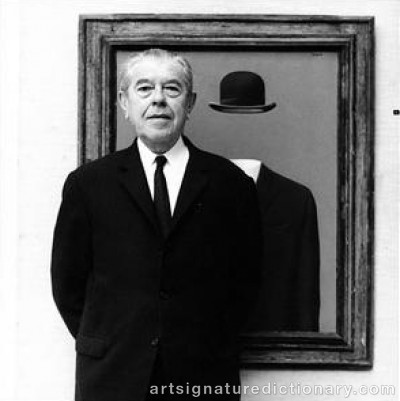 René MAGRITTE
1898–1967, Belgium

Rene Magritte was an internationally acclaimed surrealist artist of all time, yet it was not until his 50s, when he was finally able to reach some form of fame and recognition for his work. Rene Magritte described his paintings saying, "My painting is visible images which conceal nothing; they evoke mystery and, indeed, when one sees one of my pictures, one asks oneself this simple question, 'What does that mean?' It does not mean anything, because mystery means nothing, it is unknowable."

Rene Magritte was born in 1898, to a wealthy manufacturer father. In 1912, his mom was found drowned in the River Sambre. She had committed suicide, and the family was publicly humiliated because of it. From 1916 to 1918, Rene decided to study at the Academie des Beaux-Art, which was located in Brussels. He left the school, because he thought that it was a waste of time. All his paintings afterward reflect cubism, the movements which was introduced by Pablo Picass and was very popular at the time. In 1922 he married Georgette, and took a number of small jobs, including painting cabbage roses for a wallpaper company, in order to be able to pay the bills.

During the early period of his career, shortly following his marriage, Rene Magritte would spend the free time that he had, creating art forms and worked on a number of pieces; it was during this time period that he realized surrealism was the art form which he most enjoyed. The Threatened Assassin was one of his earliest pieces in 1926, which showcased the surrealist style which he had been working on; The Lost Jockey was another piece that he introduced in 1925, which also showcased this art form. Over the course of his career, he produced a number of variants on this piece, and changed the format to recreate what the viewer was experiencing...
Source: http://www.renemagritte.org/
René Magritte var en belgisk bildkonstnär född i Lessines. Han studerade vid Academie Royale des Beaux-Arts i Bryssel. En period levde han i Paris och slog sig samman med andra surrealister och blev vän med bland andra André Breton. Till en början skapade Magritte verk inspirerade av futurism och kubism för att senare övergå till surrealistiskt skapande. Hans målningar har ofta ett litterärt uttryck med en underliggande mystik och pendlar mellan verklighet och illusion. Magrittes målningar med män i plommonstop och verket "Ceci n'est pas une pipe" är välkända.
Source: Art Signature Dictionary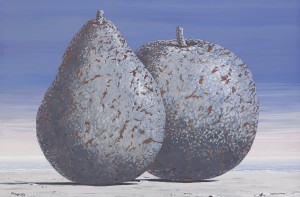 Price SEK 14,500,000 (€1,472,475)
Estimated SEK 4,000,000–5,000,000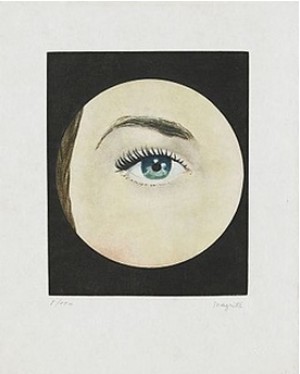 Price SEK 28,000 (€3,049)
Estimated SEK 15,000–18,000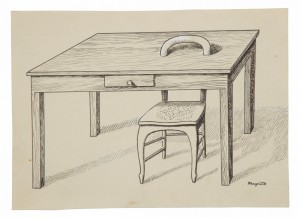 La Table
Price EUR 40,000
Estimated EUR 10,000–15,000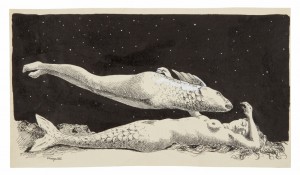 Le Rêve De L'androgyne
Price EUR 127,000
Estimated EUR 20,000–22,000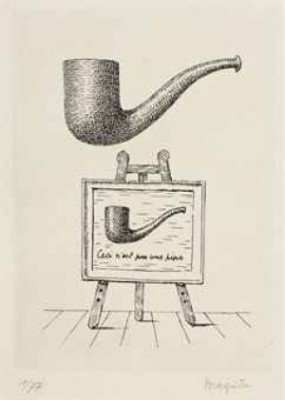 Price USD 18,750 (€14,121)
Estimated USD 5,000–7,000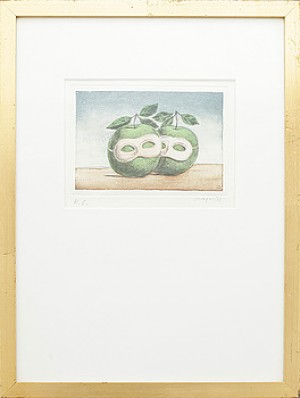 Två äpplen Med Mask
Price SEK 0 (€0) Not sold
Estimated SEK 12,000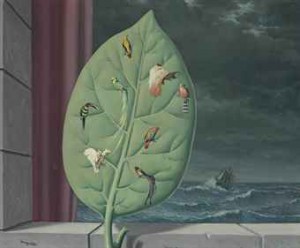 Price USD 3,106,500 (€2,427,264)
Estimated USD 2,500,000–3,500,000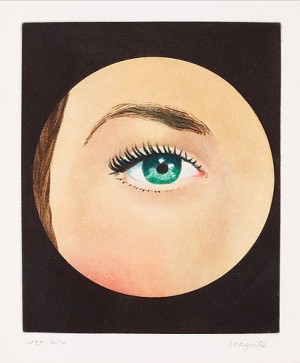 L'oeil" (l'oeil Vert/l'objet)
(1968)
Price SEK 30,600 (€3,562) Incl. buyer's premium
Estimated SEK 12,000–15,000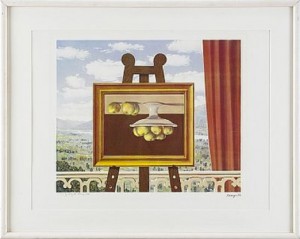 Surrealistic Composition
Price SEK 4,000 (€439)
Estimated SEK 5,000–7,000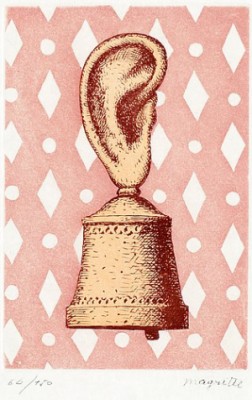 La Lecon De Musique
(1968)
Price SEK 9,500 (€1,014)
Estimated SEK 10,000–12,000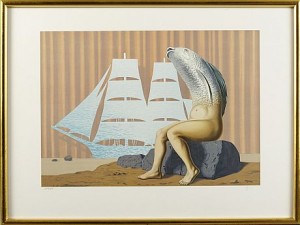 Ur Les Enfants Trouvés
Price SEK 2,000 (€220)
Estimated SEK 3,000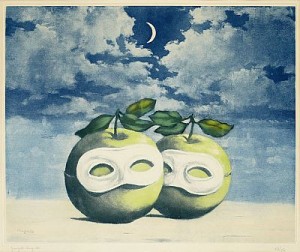 La Valse Héstitation
(Executed 1971)
Price SEK 12,000 (€1,309)
Estimated SEK 10,000–12,000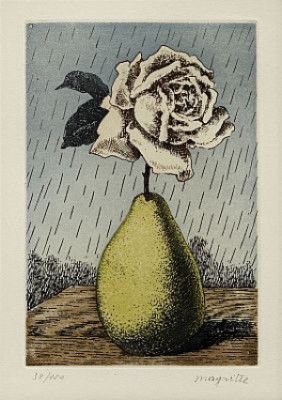 Les Moyens D Existence
(Executed 1968)
Price SEK 18,000 (€1,963)
Estimated SEK 18,000–20,000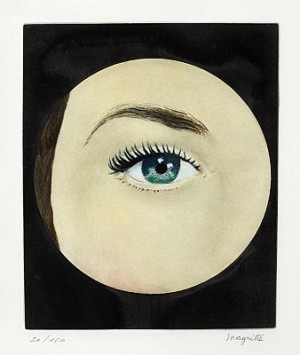 Price SEK 19,000 (€2,073)
Estimated SEK 18,000–20,000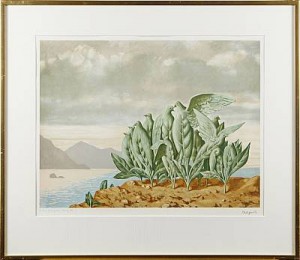 Surrealistisk Komposition
Price SEK 2,500 (€273)
Estimated SEK 2,500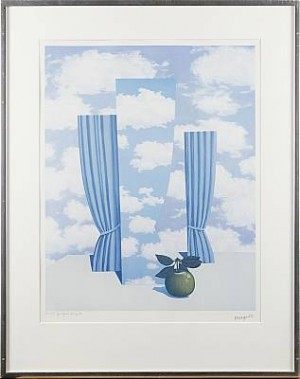 Surrealistisk Komposition
Price SEK 3,800 (€411)
Estimated SEK 2,500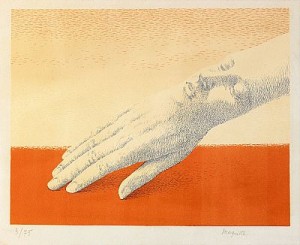 Les Bijoux Indiscrets
(1963)
Price SEK 60,000 (€5,988)
Estimated SEK 40,000–50,000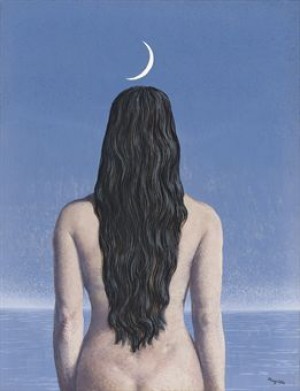 Price GBP 1,026,850 (€1,177,592) Incl. buyer's premium
Estimated GBP 400,000–600,000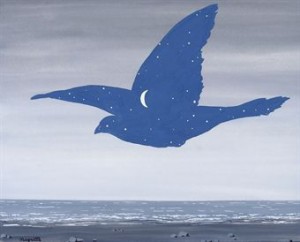 Price GBP 1,217,250 (€1,395,942) Incl. buyer's premium
Estimated GBP 600,000–800,000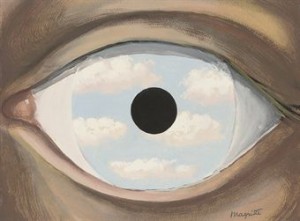 Price GBP 373,250 (€428,043) Incl. buyer's premium
Estimated GBP 220,000–280,000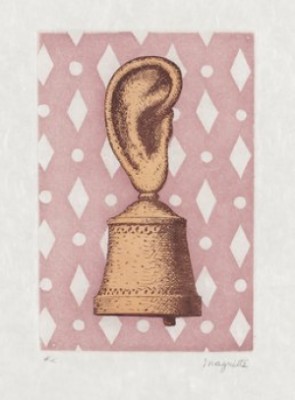 La Lecon De Musique
(1968)
Price SEK 7,200 (€689)
Estimated SEK 10,000–12,000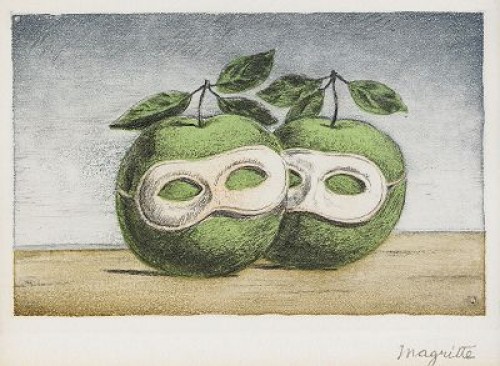 Price SEK 8,000 (€743)
Estimated SEK 10,000–12,000