Robert INDIANA
1928–2000, USA
Also known as: Clark
Robert Clark, born in New Castle, Indiana, took the name of his native state. During a typical midwestern boyhood, he became interested in the visual imagery produced by mid-American mass culture. He attended the Herron School of Art in Indianapolis and the Munson-Proctor Institute in Utica, New York. He received a degree from the Art Institute of Chicago in 1953, and attended Edinburgh University and the Edinburgh College of Art in Scotland with a traveling fellowship.
In 1956, he moved to New York City, and began to work in with geometric pop art styles, incorporating the visual techniques and motifs of commercial advertising, such as the use of strident color and oversized scale. His precision painting often highlights aspects of American life in an ironic, and therefore critical context. In his best-known work, "The American Dream #1" (1961, Museum of Modern Art), his headlines "Take All" and "Tilt", inscribed upon a background of gaudy, star spangled color, represent Indiana's judgment of American values. This harsh view did not prevent the United States Post Office from using his popular image "Love" on a United States postage stamp in 1973.
Source: www.acfineartsite.com
Robert Indiana, amerikansk målare och skulptör, som förknippas med popkonst rörelsen. Hans mest kända bild är den kvadratiskt skrivna ordbilden LOVE. Hans infallsvinkel var ett egenartat bildspråk, som gradvis rörde sig mot "skulpturdikter". Hans verk består ofta av stora, enkla ikonartade bilder oftast med siffror och korta ord.
Source: www.bukowskismarket.com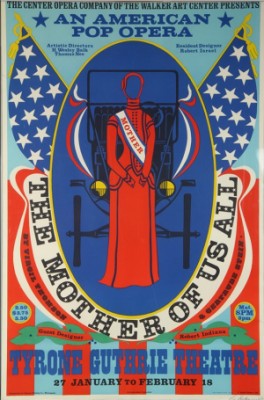 The Mother Of Us All
(-67)
Price USD 400 (€364)
Estimated USD 400–600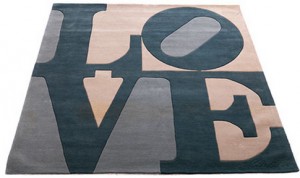 Wollteppich "chosen Love"
(1995)
Price EUR 1,700
Estimated EUR 2,000–2,500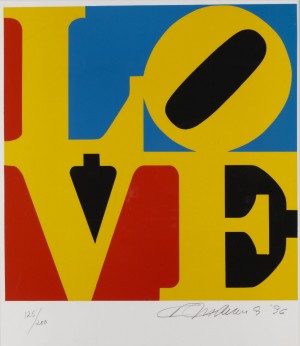 Price EUR 2,400
Estimated EUR 2,000–2,500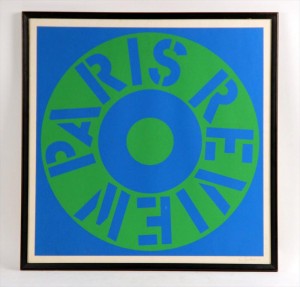 Price USD 1,140 (€849) Incl. buyer's premium
Estimated USD 800–1,200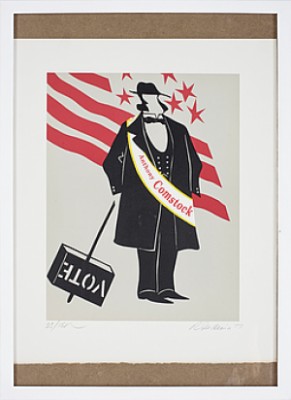 Price SEK 2,850 (€347)
Estimated SEK 2,500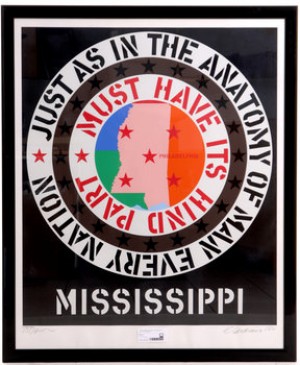 Mississippi
Price SEK 8,900 (€1,082)
Estimated SEK 8,000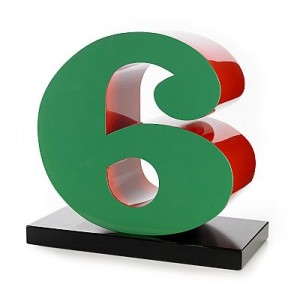 Price SEK 270,000 (€28,696)
Estimated SEK 300,000–400,000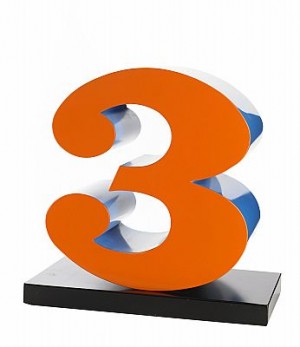 Price SEK 320,000 (€34,010)
Estimated SEK 300,000–400,000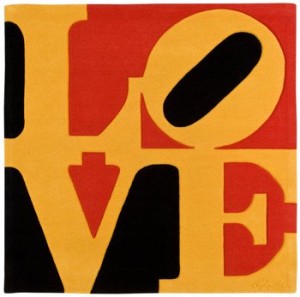 Chosen Love
Price SEK 32,000 (€3,061)
Estimated SEK 25,000–30,000