Robert LUNDBERG

1861–1903, Sweden
Name
Robert, Karl LUNDBERG
Robert Lundberg studied at the Technical School and at the Art Academy in Sweden. He undertook study tours to France, Finland and Morocco. He was a genre and portrait painter, but has also done figurative motifs, as well as landscapes and cityscapes.
Represented: National Museum in Stockholm, Gothenburg Museum of Art.
Robert Lundberg studerade vid Tekniska skolan och vid Konstakademien. Han föredog studieresor till Frankrike, Finland och Marocko. Han var genre- och porträttmålare men har även utfört figurmotiv, samt landskap och stadsbilder.

Representerad:
Nationalmuseum i Stockholm, Göteborgs Konstmuseum.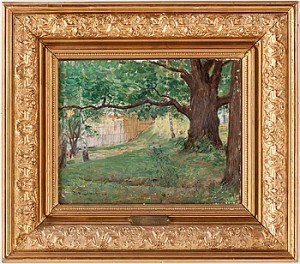 Price SEK 10,501 (€1,216)
Estimated SEK 8,000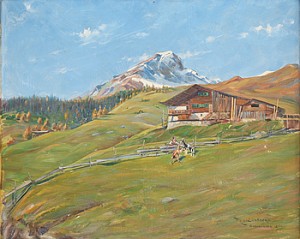 Price SEK 0 (€0) Not sold
Estimated SEK 4,000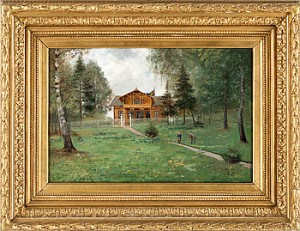 Price SEK 6,800 (€827)
Estimated SEK 8,000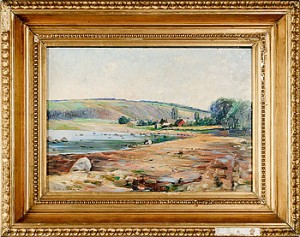 Landskap
Price SEK 1,000 (€113)
Estimated SEK 2,000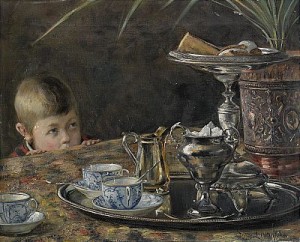 Tantali Qval - Frestad Av Kaffebrickan
(1888)
Price SEK 10,000 (€1,041)
Estimated SEK 10,000–18,000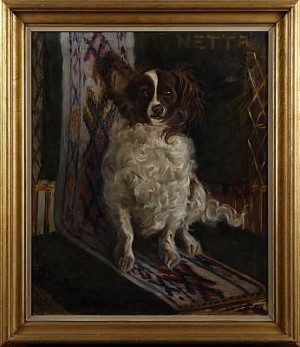 Netta - Konstnärens Spaniel
(1901)
Price SEK 1,500 (€147) Not sold
Estimated SEK 4,000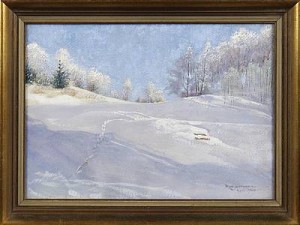 Price SEK 2,200 (€211)
Estimated SEK 3,000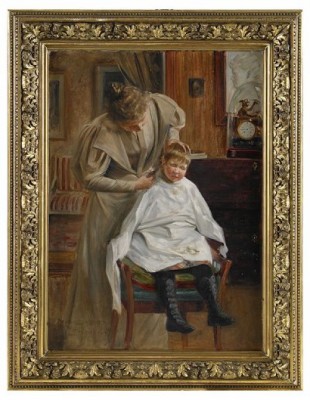 Mamma Klipper Håret
(1899)
Price SEK 0 (€0)
Estimated SEK 25,000–30,000