Saara HARJU

1935, Finland/Sweden
Also known as: SH
Saara Harju studied at the Art Academy in Helsinki and Stockholm. She paints a realistic and commonplace in an expressive tonality. Represented: National Museum in Stockholm, Moderna Museet in Stockholm and Kiruna city.
Source: Art Signature Dictionary
Saara Harju studerade vid Konstakademien i Helsingfors och Stockholm. Hon målar realistiskt och vardagligt i en expressiv färgskala.
Offentlig utsmyckning:
Hornöbergets hotell- och informationsanläggning, samt för matsalen och ett trapphus vid Arméns tekniska skola i Östersund.
Utställningar:
Boden, Skellefteå och Stockholm
Representerad:
Nationalmuseum i Stockholm, Moderna Muséet i Stockholm och Kiruna stad.
Source: Internet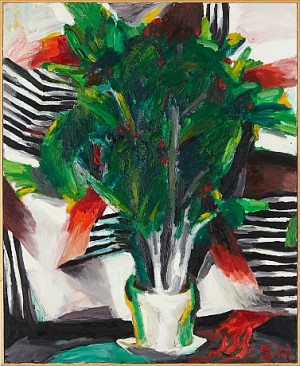 Arjbigga
Price SEK 2,600 (€274)
Estimated SEK 2,000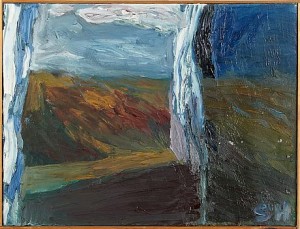 Senhöst
Price SEK 300 (€34)
Estimated SEK 800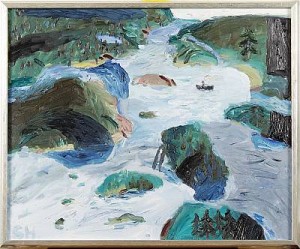 Beffälhavaren
Price SEK 700 (€72)
Estimated SEK 1,500