Sam UHRDIN
1886–1964, Sweden
Also known as: SU

Verdict of guilty
PHM Nr.69
Genuine Forgery. Oil on canvas, signed Sam Uhrdin, 102x76 cm. The painting has been painted and signed simultaneously. It is not Sam Uhrdin who painted it. Uhrdin painting was inspired by Anders Zorn's painting and have a higher quality. The signature is not like Sam Uhrdin. The district court's assessment: The painting is an original painted by another artist and not of Sam Uhrdin. It is a forgery.
Äkta förfalskning. Oljemålning på duk, signerad Sam Uhrdin, 102x76 cm. Målningen har målats och signerats samtidigt. Det är ej Sam Uhrdin som målat den. Uhrdins måleri var mer Zorninspirerat och håller en högre kvalitet än vad denna målning gör. Signaturen är ej lik Sam Uhrdins. Tingsrättens bedömning: Målningen är en ursprungligen målad av en annan konstnär och ej av Sam Uhrdin. Det är en förfalskning.












Samuel (Sam) Uhrdin studerade på Caleb Althins målarskola och Konstakademien i Stockholm. Han har mestadels målat porträtt, folk och interiörer, från Dalarna, samt porträtt för Svenska Akademiens räkning, såsom K. Södervall, Esaias Tegnér, Gottfrid Billing, Sven Hedin och Selma Lagerlöf, dessutom konung Gustaf, professor Manne Siegbahn. Koloriten i allmänhet mörk, ansiktsdragen skarpt markerade.

Representerad: Uppsala Universitetsbibliotek.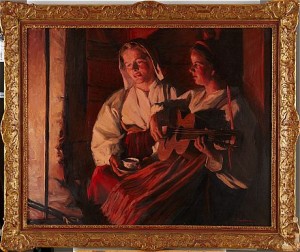 Flickor Vid Eldstad
(-44)
Price SEK 6,600 (€710)
Estimated SEK 8,000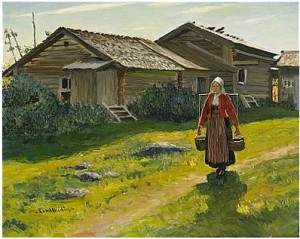 Vattenbärerska
Price SEK 13,000 (€1,404)
Estimated SEK 18,000–20,000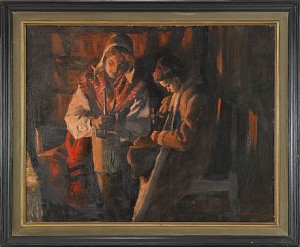 Interiör Med Flickor Vid Härden
(-43)
Price SEK 5,400 (€631)
Estimated SEK 8,000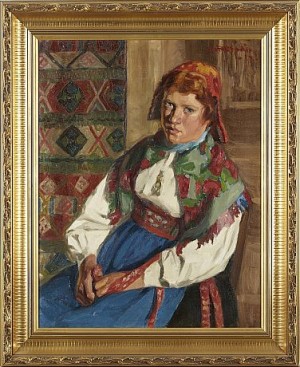 Allmogeinteriör Med Kulla
(-13)
Price SEK 3,200 (€371)
Estimated SEK 3,000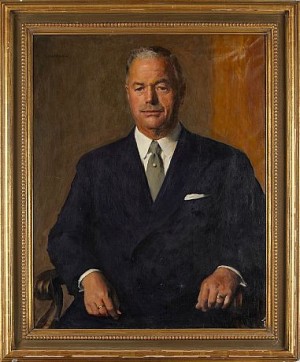 Byggmästare Anders Dunder
Price SEK 1,000 (€116)
Estimated SEK 2,000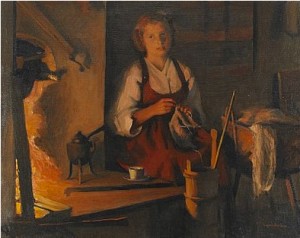 Det Kvällas
Price SEK 11,000 (€1,241)
Estimated SEK 15,000–18,000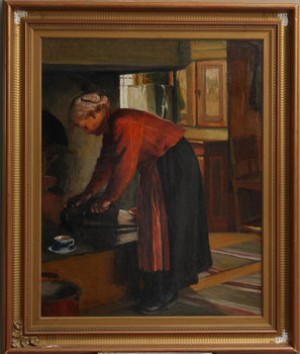 Dalkulla I Kök
Price SEK 13,000 (€1,484)
Estimated SEK 10,000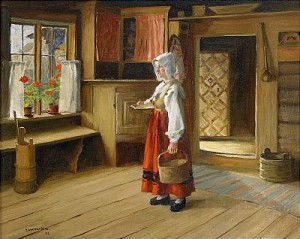 Price SEK 15,000 (€1,645)
Estimated SEK 15,000–18,000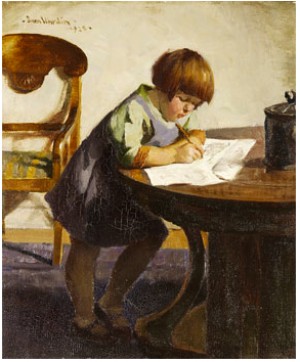 Price SEK 2,600 (€254)
Estimated SEK 3,000–4,000
Britta Vid Grötkappen
Price SEK 10,000 (€957)
Estimated SEK 15,000–20,000
Allmogeinteriör Med Kvinna Som Stickar
(1940)
Price SEK 24,000 (€2,296)
Estimated SEK 15,000–20,000
Interiör Med Kulla Och Läsande Gosse
(1941)
Price SEK 14,500 (€1,423)
Estimated SEK 10,000–15,000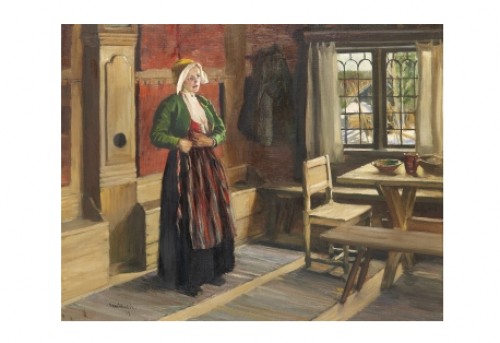 Allmogeinteriör Med Kvinna I Folkdräkt
(1939)
Price SEK 13,000 (€1,226)
Estimated SEK 12,000–15,000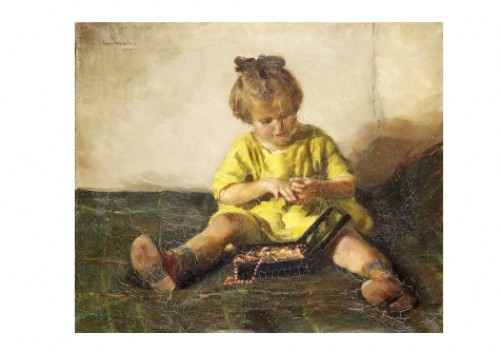 Price SEK 5,000 (€471)
Estimated SEK 4,000–6,000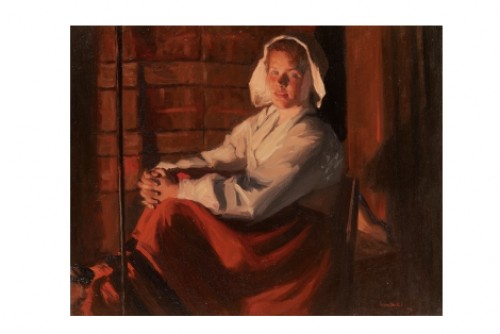 Kulla Vid Brasans Sken
(1943)
Price SEK 0 (€0)
Estimated SEK 12,000–15,000
Price SEK 0 (€0)
Estimated SEK 6,000–8,000