Sheng Qi.
Graduated with an MFA from Central Saint Martin\\\'s College of Art and Design, London.

Selected Solo Exhibitions/Performance:
2003 Transcribe, Red Gate Gallery, Beijing
2000 Video Installation, Melbourne Fringe Festival, Mass Gallery, Melbourne
1999 Are You Willing to Shake My Hand? Tokyo
Nine Pigeons + Sheng Qi, Beijing
Handicapped Man, Beijing
1997 Fortune Cookies, Institute of Contemporary Art, London

Selected Group Exhibitions:
2004 Between Past and Future. International Center of Photography, NYC Over A Billion Served, Museum of Contemporary Art, Denver China Photography Painting, Art Season Gallery, Beijing
2001 Clues to the Future: Red Gate Gallery\\\'s 10th Anniversary Exhibition, Red Gate Gallery, beijng
2000
  Post-Material, Red Gate Gallery, The Watchtower, Beijng
1999 Departure from China, Beijing Design Museum, Beijing The 4th NIPAF Asian Performance Art Sries & NIPAF Contemporary Art Seminar, Nagoya, Nagano, Tokyo
1998 Inside Out: New Chinese Art, P.S.1 Contemporary Art Center,NYC
1993 China Avant-Garde, Museum of Modern Art, Oxford
1989 China Avant-Garde, National Art Gallery of China (NAGC), Beijing
1988 Concept 21 - Taiji, The Great Wall, Beijing .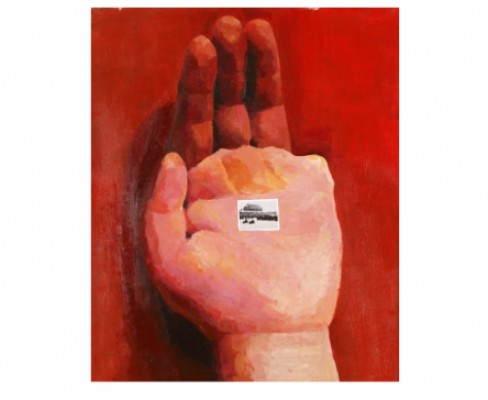 My Left Hand
Price SEK 0 (€0)
Estimated SEK 50,000–60,000