Sonia DELAUNAY
1885–1979, Ukraine/France
Also known as: Sonia Delaunay-Terk

Verdict of guilty
0201-K69112-14
Oil painting on panel, composition, signed "Sonia Delaunay", size 45x22,5 cm. The painting was for sale at a small auction house in Stockholm, Sweden in autumn 2013. The painting was submitted to the sale of a man living in Gothenburg. He used his wife as a decoy when he himself was expelled from the auction house because he had previously submitted paintings that proved to be forgeries. In police questioning, he stated that he bought this painting for about 3500 SEK from an auction house in the US during the 1990s, but he lacks receipts from this purchase.
Oljemålning på pannå, komposition, signerad "Sonia Delaunay", storlek 45x22,5 cm. Målningen var till salu hos ett mindre auktionshus i Stockholm Sverige hösten 2013. Målningen lämnades till försäljning av en man boende i Göteborg. Han använde sin hustru som bulvan då han själv var avstängd som kund hos auktionshuset på grund av att han tidigare lämnat målningar som visat sig vara förfalskningar. I polisens förhör uppgav han att han köpt denna målning för ca 3.500 kronor från ett auktionshus i USA under 1990-talet men att han saknar kvitton från detta köp.

Verdict of guilty
0201-K188526-13
Pastel, composition, signed "Sonia Delaunay", size 35x25 cm. The painting was sold through an online auction house in Stockholm Sweden for 10,000 SEK (about 1,100 euros), estimated price was 12.000 SEK. The buyer contacted an expert to get the painting examined. It turned out that the expert assessed the painting as a forgery. The auction house withdrew the painting and repaid the purchase price to the buyer. Police contacted the submitter and started an investigation of the painting, which also showed that it was a forgery.
Pastell, komposition, signerad "Sonia Delaunay", storlek 35x25 cm. Målningen såldes via ett online auktionshus i Stockholm för 10,000 kr (ca. 1,100 euro), utropet var 12,000 kr. Köparen kontaktade en expert för att få målningen undersökt. Det visade sig att experten bedömde målningen som en förfalskning. Auktionshuset återtog målningen och återbetalade inköpssumman till köparen. Polisen kontaktade inlämnaren och startade en undersökning av målningen vilket också visade att det var en förfalskning.






Sonia Delaunay (Terk) was known for her vivid use of color and her bold, abstract patterns, breaking down traditional distinctions between the fine and applied arts as an artist, designer and printmaker.

Born Sarah Stern on November 14, 1885 in Gradizhsk, Ukraine, she was adopted in 1890 by her maternal uncle, Henri Terk, a lawyer in St. Petersburg, where she grew up, exposed to music and art, and learning several foreign languages. In 1903, she moved to Germany to study drawing with Ludwig Schmidt-Reutler (1863–1909) at the Karlsruhe academy of fine arts; Arnold Schoenberg (1874–1951), composer-to-be, was among her classmates there. In 1905, she traveled to Paris where she attended art classes at the Académie de la Palette, learned printmaking from Rudolf Grossman (1889–1941), and met Amédée Ozenfant (1886–1966), André Dunoyer de Segonzac (1884–1974), and Jean-Louis Boussingault (1883–1943). Sonia spent much of her time at exhibitions and galleries in Paris, which showed works by Paul Cézanne, Vincent Van Gogh, Pierre Bonnard, and Edouard Vuillard, as well as Les Fauves, Henri Matisse and André Derain. She did, however, maintain contact with Germany, exhibiting at the Galerie Der Sturm, Berlin, in 1913, 1920 and 1921.

During her first year in Paris, Sonia met the German collector and art-dealer, Wilhelm Uhde (1874–1947), whom she married on December 5, 1908, and whose Montparnasse gallery, the Galerie Notre-Dame des Champs, showed her first solo exhibition. Through Uhde, Sonia encountered many painters, including Pablo Picasso, Georges Braque, Maurice de Vlaminck, and Robert Delaunay (1885–1941). In 1910, Sonia divorced Uhde by mutual agreement, married Delaunay that same year, and gave birth to their son, Charles, in January 1911.

Together Sonia and Robert Delaunay pursued the study of color, influenced by theories of Michel-Eugène Chevreul (1786–1889). Sonia's interest in simultaneous contrast, as evidenced in her early collages, book bindings, small painted boxes, cushions, waistcoats and lampshades, led to one of her first large-scale works, the painting of the Bal Bullier (1912–1913), a popular Parisian dance-hall. Sonia's first "simultaneous dresses," a mix of squares and triangles of taffeta, tulle, flannelette, moiré, and corded silk, date from this period.


Sonia Delaunay (Terk) föddes i Ukraina 1885 och växte upp hos sin förmögne morbror i en borgerligt intellektuell miljö i Sankt Petersburg. Konstnären Max Liebermann, god vän till familjen, såg Sonias artistiska begåvning och rekommenderade konstskola i Karlsruhe. Efter studier i Tyskland flyttade Sonia dock till Paris 1905 och såg konst av Gaugin, van Gogh och Matisse. Dessa konstnärliga möten kom att stark influera hennes konstnärskap. Sonia gifte sig med Robert Delaunay 1910. Enligt Viveka Bosson var detta det mest perfekta konstnärsäktenskap konsthistorien känner till. De fick sonen Charles 1911. Deras intensivt kreativa och passionerade relation varade till 1941 då Robert dog. Av avgörande betydelse för Sonia konstnärliga bana var det lapptäcke hon 1911 sydde till sin nyfödde son. Det var ett spontant tillkommet verk där hon sydde ihop tyglappar som hon sett bönderna göra hemma i Ukraina. Detta verk hade kubistiska stråk . Hon sade själv att detta täcke inspirerade henne att arbeta på liknande sätt i sitt måleri. Från denna stund kom hon att avlägsna sig från realismen för att istället hänge sig åt simultant måleri med fokus på färgernas inverkan på varandra. Dealunays gode vän, poeten Apollinaire myntade 1913 begreppet Orfism för att beskriva konstnärsparets variant av kubismen. Medan kubismen bidrog till formens frigörelse innebar Orfismen färgens frigörelse. Allt Sonia skapade grundade sig i en dröm hon delade med sin make men även med samtida kollegor som t ex Leger, en dröm om att förverkliga en ny monumentalkonst. Man ville visa konst utanför museerna t ex på husfasader. Detta gick aldrig helt att genomföra. Sonia kom istället att skapa kläder. Hon skapade kläder som hon skapade konst, färgrika och experimentella. De måste ha varit en glädjande syn på Paris gator där den förhärskande klädfärgen vid denna tid var svart. Under hela Sonia Delaunays konstnärliga bana kom hon att växla mellan måleri, kläddesign och övrig formgivning. Hon förändrades inte mycket men utvecklades ständigt. Det som givit de konstnärliga impulserna redan 1905-6 nämligen fart, färger, människor i rörelse och ljusets reflexer på regnvåta gator kom att uppta hennes konstverk livet ut.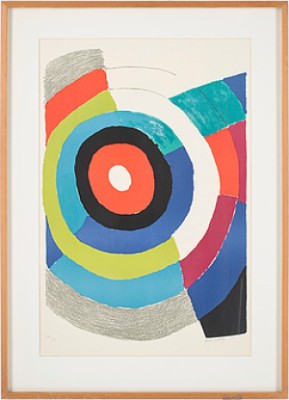 Composition Aux Cercles
Price SEK 6,600 (€764)
Estimated SEK 6,000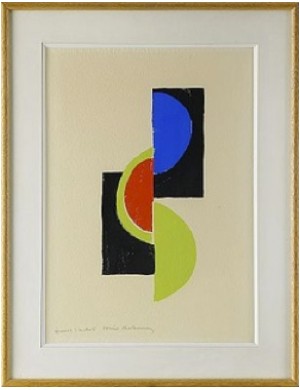 Composition
Price SEK 15,000 (€1,648)
Estimated SEK 5,000–6,000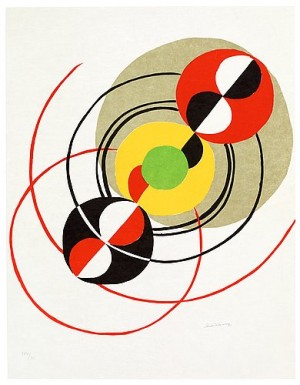 Untitled, From: "music Maestro Please I
(1976)
Price SEK 9,000 (€960)
Estimated SEK 8,000–10,000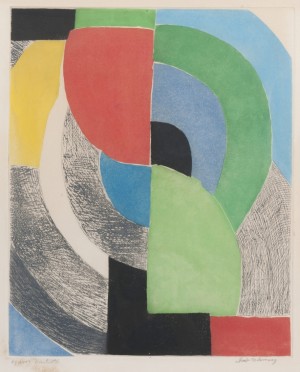 Composition
Price EUR 451
Estimated EUR 300–500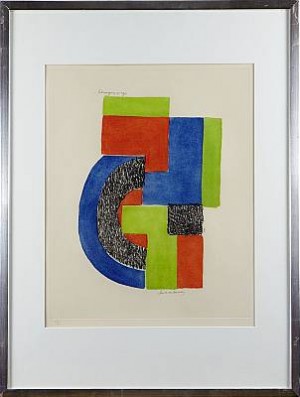 Komposition
Price SEK 2,500 (€269)
Estimated SEK 4,000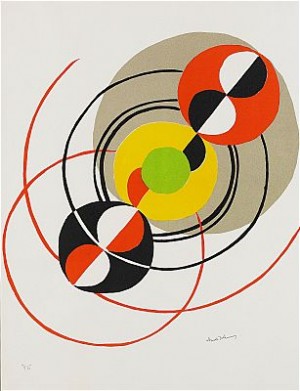 Composition
Price SEK 6,500 (€679)
Estimated SEK 5,000–6,000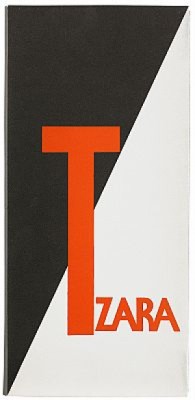 La Coeur A Gaz, The Complete Book, 1977, With 12 Illustrations By Delaunay (9 Hors Text, 3 In Text)
(1977)
Price SEK 0 (€0) Not sold
Estimated SEK 25,000–30,000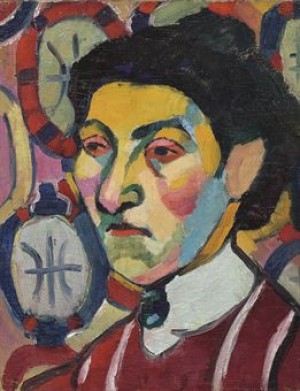 Price GBP 601,250 (€689,514) Incl. buyer's premium
Estimated GBP 250,000–350,000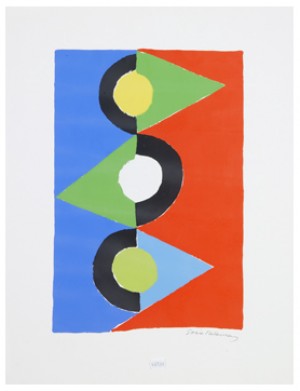 Komposition
Price SEK 6,000 (€574)
Estimated SEK 5,000–6,000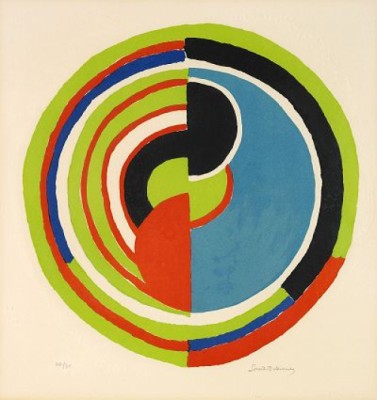 Composition
Price SEK 7,500 (€697)
Estimated SEK 5,000–6,000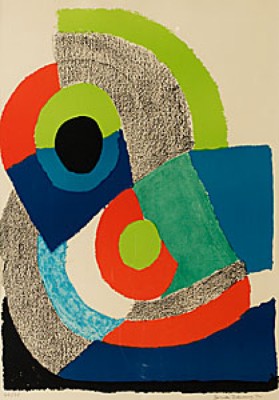 Price SEK 5,500 (€514)
Estimated SEK 6,000–7,000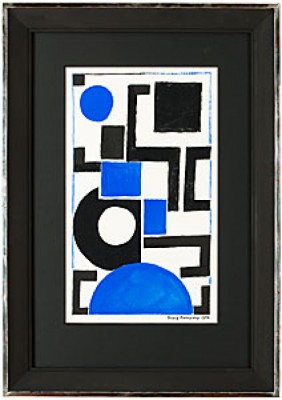 Komposition I Svart Vitt Och Blått. (nr 864)
(1952)
Price SEK 195,000 (€18,224)
Estimated SEK 130,000–150,000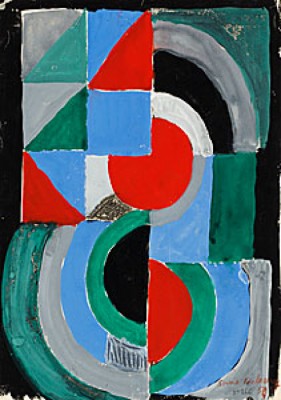 Grön, Röd, Blå Komposition. (nr. 866)
(1959)
Price SEK 175,000 (€16,355)
Estimated SEK 140,000–160,000