Sophie ANDERSON
1823–1903, France
Sophie Anderson was born in Paris, the daughter of a Parisian architect and an English mother. She studied portrait painting in her early years under Baron von Steuben in Paris.

At the outbreak of the 1848 Revolution, she moved with her family to America, settling in Cincinnati where she pursued portrait painting. She married the British artist, Walter Anderson, and returned to England in 1854. She exhibited at the Royal Academy during 1855.

Around 1871 she moved to Capri because of ill-health. Eventually she returned to England and lived in Falmouth. Died in 1903.
Source: http://www.leninimports.com/sophie_anderson.html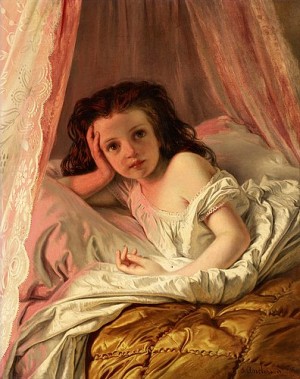 Rosa Morgon
Price SEK 0 (€0) Not sold
Estimated SEK 80,000–100,000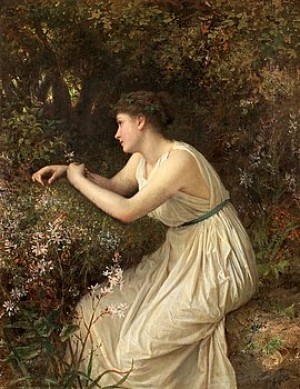 Antikiserande Kvinna I Blomsterlund
Price SEK 130,000 (€13,508)
Estimated SEK 100,000–150,000