Stig ÅSBERG
1909–1968, Russia/Sweden
Stig Åsberg studied at the Technical School in Stockholm. He has been called, the Swedish summer\'s portrayer. His intimate poetic landscapes and meticulously reproduced plants and animals is complicated by the often surreal or macabre features. He did etchings of landscapes and illustrated fairy tale collections. Represented: National Museum in Stockholm, Gothenburg Museum of Art, Malmö Museum, Norrköping Museum, His Majesty King Gustav VI Adolf\'s collection, Statens Museum for Kunst in Copenhagen, Tessin Museum in Paris.
Åsberg, Stig studerade vid Tekniska skolan i Stockholm. Han har kallats, Den svenska sommarens skildrare. Hans intimt poetiska landskapsbilder och minutiöst återgivna växter och djur kompliceras ofta av surrealistiska eller makabra drag. Han utförde etsningar med landskapsmotiv och illustrerade sagosamlingar.

Representerad:
Nationalmuseum i Stockholm, Göteborgs Konstmuseum, Malmö Museum, Norrköpings museum, H.M. Konung Gustav VI Adolfs samling, Statens Museum för Kunst i Köpenhamn, Tessinmuséet i Paris.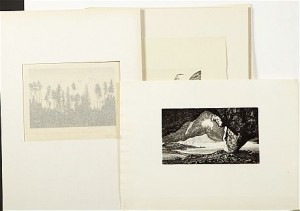 12 St., Signerade Etsningar, Varierande Format
Price SEK 5,000 (€547)
Estimated SEK 1,500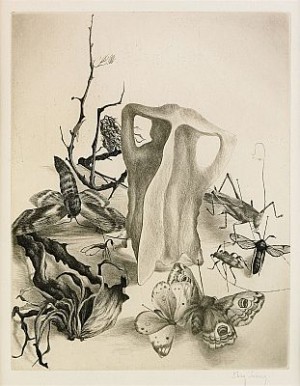 (2) Stilleben Med Fågelben Och Insekter
(1941)
Price SEK 3,200 (€334)
Estimated SEK 2,000–3,000