Sven Inge 'Sven Inge' DEMONÉR

1935, Sweden
Also known as: SI, De Monér, Höglund
Name
Sven Inge 'Sven Inge' DEMONÉR
Sven Inge DeMoner (born Höglund) self-taught early in his career, has subsequently studied at Konstfackskolan in Stockholm and in France. His imagery is very personal and has been since the 1950\\\'s was oriented towards the informal tradition. In recent years he has mainly devoted himself to painting and working and with different metaphors in the image and secondly with the structure and form elements of geometric and organic nature. The color scheme is rich and varied. He has been internationally acclaimed and has had several exhibitions in Japan and Taiwan, where he also invited as a lecturer. He was sponsored by the newspaper Dagens Nyheter, a project 1968th Moment. Represented: several foreign and Swedish museums and private collections.

Source: Composed of a variety of sources from the internet.
Source: Art Signature Dictionary
Sven Inge DeMonér, (född Höglund), autodidakt i början av sin karriär, har senare studerat vid Konstfackskolan i Stockholm samt i Frankrike.
Hans bildspråk är mycket personligt och har sedan 50-talet varit orienterat mot den informella traditionen. Under senare år har han i huvudsak ägnat sig åt måleriet och arbetar dels med olika metaforer i bilden och dels med struktur och formelement av geometrisk och organisk natur. Färgskalan är rik och varierad. Han har blivit internationellt uppmärksammad och har haft flera utställningar i Japan och Taiwan, dit han även inbjudits som föreläsare. Han blev sponsrad av tidningen Dagens Nyheter, för ett projekt 1968. Moment.
Representerad: flera utländska och svenska muséer och i privata samlingar.

Källa: Sammansatt av olika källor från internet.

Source: Art Signature Dictionary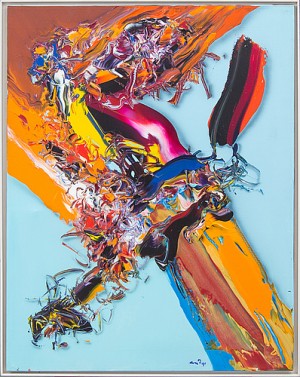 Price SEK 9,400 (€1,006)
Estimated SEK 5,000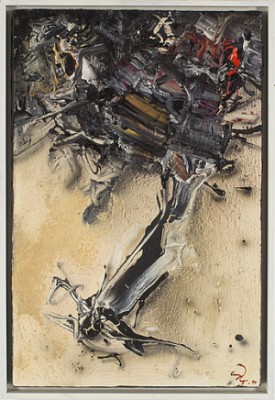 Vegetation På Muren
(-90)
Price SEK 3,000 (€321)
Estimated SEK 5,000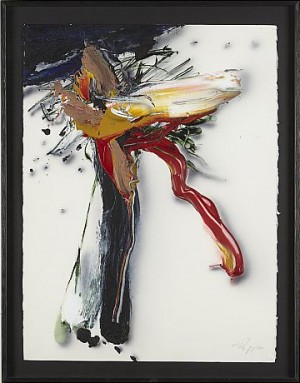 Price SEK 1,600 (€186)
Estimated SEK 2,500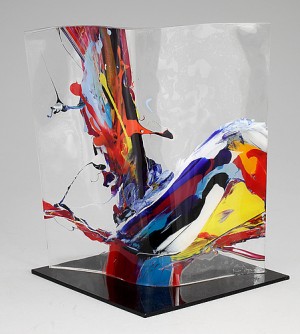 Pressad Plast I Vågig Form Med Lager Av Färg Mellan, Delvis Transparent. Monterad På Kvadratisk Plastsockel
(-86)
Price SEK 0 (€0) Not sold
Estimated SEK 1,500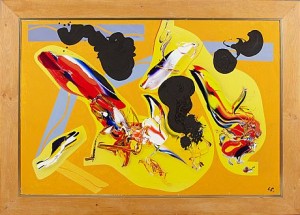 Komposition
Price SEK 2,200 (€264)
Estimated SEK 4,000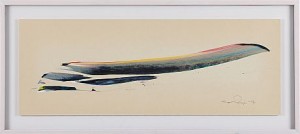 Price SEK 350 (€39)
Estimated SEK 1,000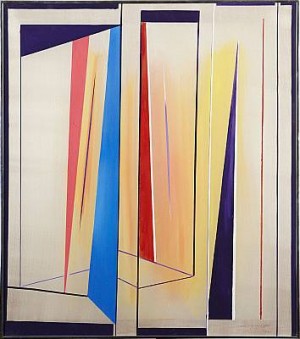 Price SEK 0 (€0) Not sold
Estimated SEK 3,000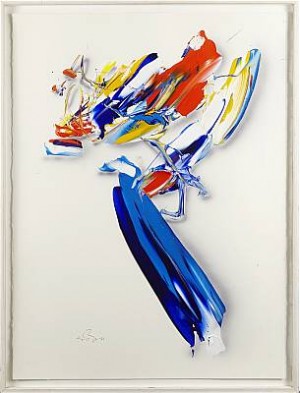 Price SEK 2,700 (€301)
Estimated SEK 2,000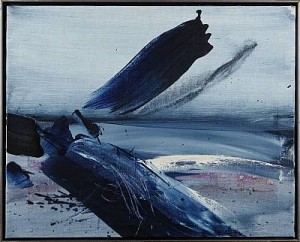 Horizont
Price SEK 1,900 (€213)
Estimated SEK 2,500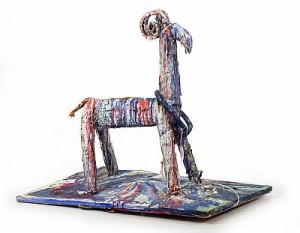 Tintomara, Hommage à Rauschenberg
Price SEK 2,000 (€206)
Estimated SEK 2,000
Price SEK 1,800 (€177)
Estimated SEK 1,500
Price SEK 1,800 (€177)
Estimated SEK 1,500
Price SEK 1,800 (€177)
Estimated SEK 1,500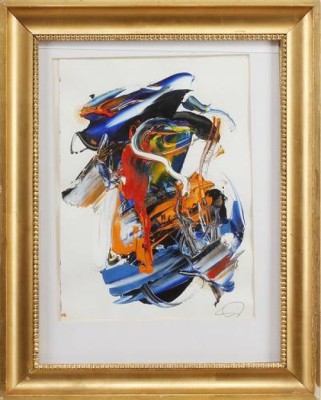 Komposition I Svart Vitt Och Blått
Price SEK 500 (€48)
Estimated SEK 1,000