Sven LJUNGBERG
1913–2010, Sweden
Sven Ljungberg, studied at the Art Academy in Stockholm in the 1930s with Otte Skold, teachers, and became in the 1970s, both the director and principal of the school. Sven Ljungberg also works as a monumental painter, printmaker and bokillustratör. Today you can visit Sven Ljungberg\'s own museum and among other things, see how he has described his hometown transformation in decades.
Sven Ljungberg studerade på Konstakademien i Stockholm på 1930-talet med Otte Sköld som lärare, och blev under 1970-talet både direktör och rektor för skolan. Sven Ljungberg arbetar även som monumentalmålare, grafiker och bokillustratör.
Idag kan man besöka Sven Ljungbergs eget museum och bland annat se hur han har skildrat hemstadens förvandling under decennierna.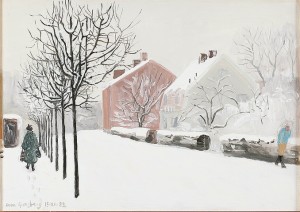 Price SEK 6,900 (€722) Not sold
Estimated SEK 15,000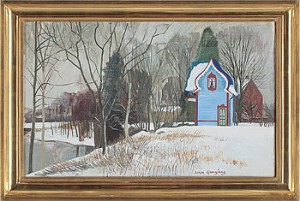 Vinterlandskap Med Hus
Price SEK 20,000 (€2,316)
Estimated SEK 5,000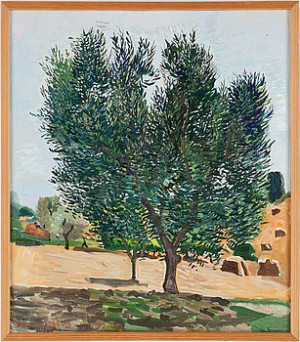 Trädet
(Executed in 1960's)
Price SEK 12,500 (€1,448)
Estimated SEK 15,000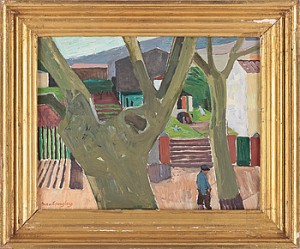 Trädgårdsmotiv
Price SEK 5,000 (€579)
Estimated SEK 8,000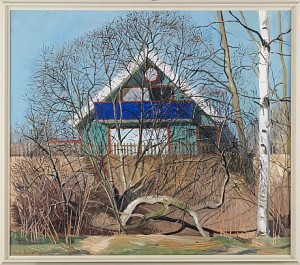 Strandgatan 7 (konstnärens Hem)
Price SEK 12,500 (€1,321)
Estimated SEK 8,000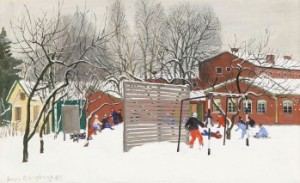 Price SEK 20,000 (€2,249)
Estimated SEK 8,000–10,000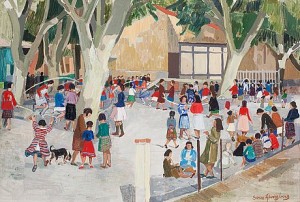 Lek På Skolgården
Price SEK 44,000 (€4,752)
Estimated SEK 20,000–25,000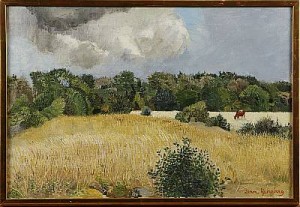 Dåligt Bete För Korna - öland
(Executed 1969)
Price SEK 9,500 (€1,058)
Estimated SEK 6,000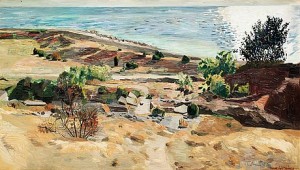 Solglitter Vid Kusten
Price SEK 26,000 (€2,824)
Estimated SEK 15,000–20,000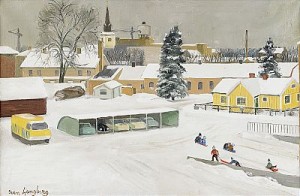 Price SEK 26,000 (€2,824)
Estimated SEK 18,000–20,000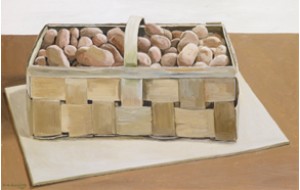 Price SEK 15,000 (€1,554)
Estimated SEK 8,000–10,000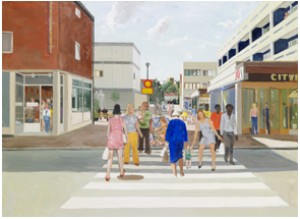 Köpcentrum
Price SEK 26,000 (€2,694)
Estimated SEK 20,000–25,000

Price SEK 21,000 (€2,062)
Estimated SEK 20,000–25,000