Sven STORM
1905–1990, Sweden
Birth
1905, 18/12, Sweden
Sven Storm grew up in Leningrad and studied at the Art Academy in Riga. Undertook visits to France and Romania. He painted naive population and work descriptions.
Source: Art Signature Dictionary
Sven Storm växte upp i Leningrad och studerade vid Konstakademien i Riga. Företog resor till Frankrike och Rumänien. Han målar naivistiskt folk- och arbetarskildringar.
Source: Art Signature Dictionary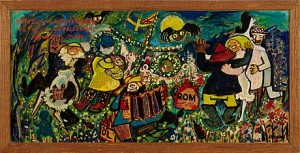 Price SEK 300 (€32)
Estimated SEK 1,500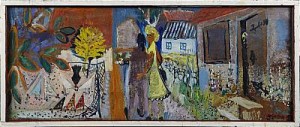 Price SEK 0 (€0) Not sold
Estimated SEK 2,000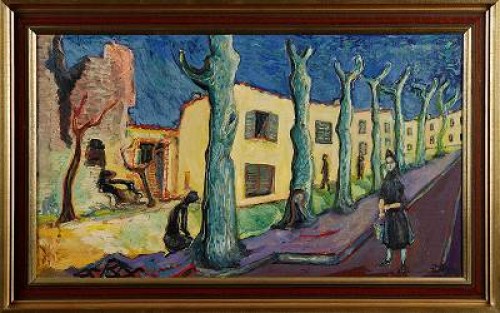 Sydländsk Gata
Price SEK 1,400 (€132)
Estimated SEK 1,000