Torsten JOVINGE
1898–1936, Sweden/Spain
Torsten Jovinge attended Caleb Althin and Carl Wilhelm\'s painting school in Stockholm, then with Andre Lhote in Paris 1925. He debuted in 1933 in Stockholm. He lived in Copenhagen in two years. He resides in southern France along with artists John Jon-And, Agnes Cleve, Helge Linden and Bo von Zweigbergk. He has painted landscapes with motifs from Sweden and Spain, and urban designs from the new Stockholm. They are decorative and often painted in the great plan. He traveled to Spain in 1936, where he died during the Civil War.
Represented: Moderna Museet in Stockholm and Gothenburg Museum of Art.
Torsten Jovinge studerade vid Caleb Althins och på Carl Wilhelmsons målarskola i Stockholm, därefter hos André Lhote i Paris 1925. Han debuterade 1933 i Stockholm. Han var bosatt i Köpenhamn i två år. Han vistas i södra Frankrike tillsammans med konstnärerna John Jon-And, Agnes Cleve, Helge Linden och Bo von Zweigbergk. Han har målat landskap med motiv från Sverige och Spanien, samt stadsmotiv från det nya Stockholm. De är dekorativa och ofta målade i stora plan. Han reste till Spanien 1936, där han omkom under inbördeskriget.

Representerad:
Moderna Muséet i Stockholm och Göteborgs Konstmuseum.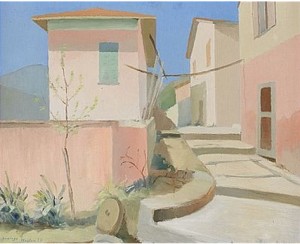 Price SEK 75,000 (€8,288)
Estimated SEK 60,000–80,000
Landskap Med Figurer
(Executed in 1920's)
Price SEK 0 (€0) Not sold
Estimated SEK 10,000–12,000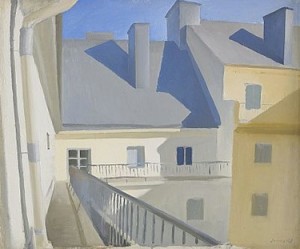 Price SEK 150,000 (€16,860)
Estimated SEK 100,000–125,000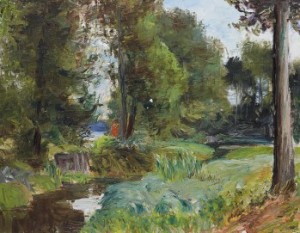 Motiv Från Lidingö
Price SEK 6,400 (€720)
Estimated SEK 8,000–10,000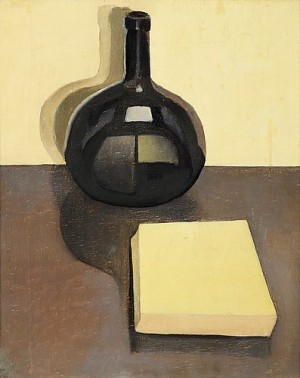 Stilleben
(Executed 1930's)
Price SEK 68,000 (€7,256)
Estimated SEK 80,000–100,000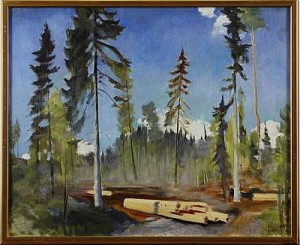 Skogen
Price SEK 3,000 (€339)
Estimated SEK 4,000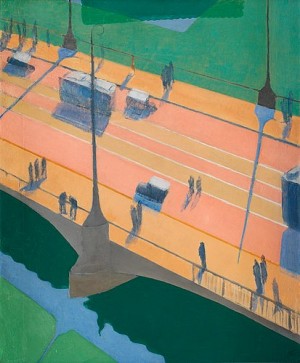 Price SEK 195,000 (€21,179)
Estimated SEK 175,000–200,000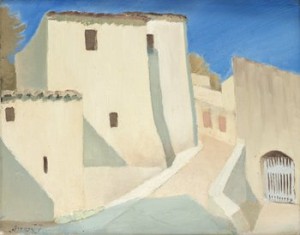 Price SEK 22,000 (€2,288)
Estimated SEK 20,000–25,000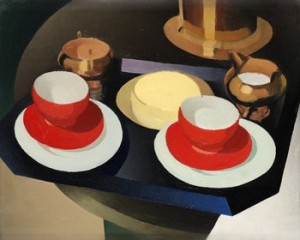 Stilleben Med Röda Koppar
(1927)
Price SEK 56,000 (€5,824)
Estimated SEK 40,000–50,000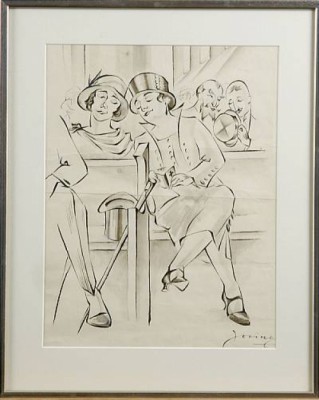 I Kyrkbänken
Price SEK 500 (€49)
Estimated SEK 2,000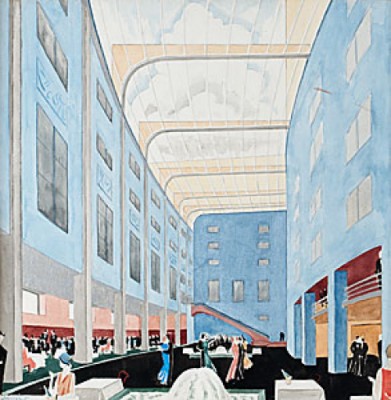 Danspalatset-interiör
(1930)
Price SEK 46,000 (€4,509)
Estimated SEK 30,000–40,000