Torsten PALM

1885–1934, Sweden
Also known as: TP
Name
Carl, Torsten, Ivar PALM
Torsten Palm studied at Caleb Althin school of painting, at the Arts Academy, and while traveling in France. He belonged to the \"Smedsuddskoloristerna\", together with Ivar Johnsson, Vera Schlyter-Jonsson, Victor Axelson and Alf Munthe. His role models were Camille Pissarro, Alfred Sisley and Cézanne, and he has been called, the Swedish Sisley and was a prominent landscape painter. The motives are usually taken from France, Stockholm, and often from Öland. He was the son of Major Charles Palm, Doris Franke. Represented: National Museum in Stockholm, Moderna Museet in Stockholm, Gothenburg Museum of Art, Malmö Museum and Museum of Norrköping.
Torsten Palm studerade på Caleb Althins målarskola, vid Konstakademien, samt under resor i Frankrike. Han tillhörde \"Smedsuddskoloristerna\" tillsammans med Ivar Johnsson, Vera Schlyter-Jonsson, Victor Axelson och Alf Munthe. Hans förebilder var Camille Pissarro, Cézanne och Alfred Sisley och han har kallats, den svenske Sisley och var en framstående landskapsmålare. Motiven är vanligen hämtade från Frankrike, Stockholm samt ofta från Öland. Han var son till major Carl Palm och Doris Franke.

Offentlig utsmyckning:
Sturehof i Stockholm samt Stagneliusskolan, allmänna läroverket i Kalmar.

Representerad:
Nationalmuseum i Stockholm, Moderna Muséet i Stockholm, Göteborgs Konstmuseum, Malmö Museum och Norrköpings museum.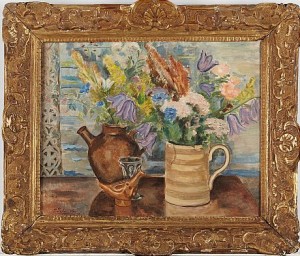 Stilleben Med Blommor
(-28)
Price SEK 8,400 (€973)
Estimated SEK 8,000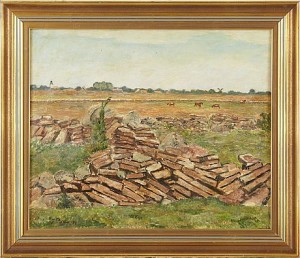 Price SEK 8,000 (€973)
Estimated SEK 3,000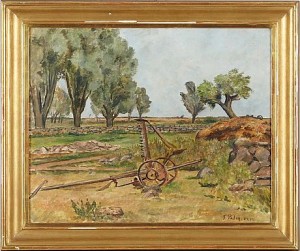 Landskap Med Slåttermaskin, Frankrike
(XXVII)
Price SEK 5,600 (€681)
Estimated SEK 3,000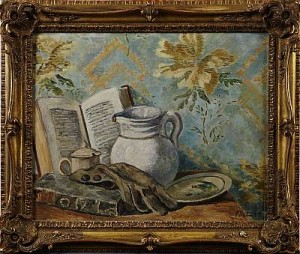 Stilleben Med Böcker Och Kanna
(-27)
Price SEK 4,500 (€502)
Estimated SEK 6,000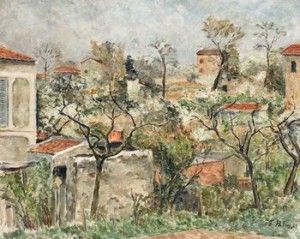 Price SEK 23,000 (€2,392)
Estimated SEK 10,000–12,000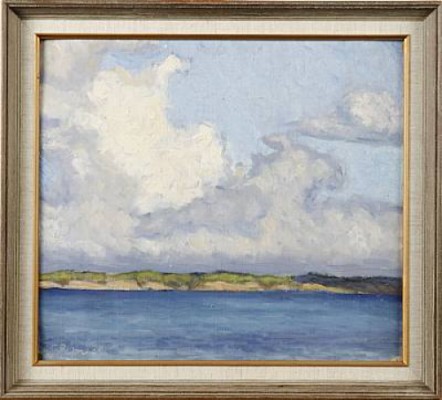 Price SEK 4,500 (€434)
Estimated SEK 5,000