Tracey EMIN

1963, England
Tracey Emin (RA) is a British artist born to a Turkish Cypriot father and British mother, one of the group known as Britartists or YBAs (Young British Artists).
In 1997, her work Everyone I Have Ever Slept With 1963–1995, a tent appliquéd with names, was shown at Charles Saatchi\'s Sensation exhibition held at the Royal Academy in London. The same year, she gained considerable media exposure, when she appeared drunk and swearing on a live Channel 4 TV discussion. In 1999, she was a Turner Prize nominee and exhibited My Bed — an installation, consisting of her own unmade dirty bed with used condoms and blood-stained underwear. There has been an ongoing dispute with former boyfriend, artist Billy Childish, particularly over the Stuckism movement, founded in 1999 and named after an insult by her.
In 2004, her tent artwork was destroyed in the Momart warehouse fire. In March 2007, Emin was chosen to join the Royal Academy of Arts in London as a Royal Academician. She represented Britain at the 2007 Venice Biennale. Her first major retrospective 20 Years was held in Edinburgh 2008, and tours Europe until 2009.
Emin\'s art takes many different forms of expression including needlework and sculpture, drawing, video and installation, photography and painting.
Source: http://en.wikipedia.org/wiki/Tracey_Emin
International Woman Suitcase
(2004)
Price USD 7,627 (€5,535) Incl. buyer's premium
Estimated –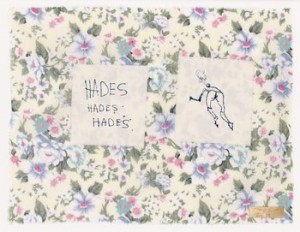 Price SEK 0 (€0) Not sold
Estimated SEK 12,000–15,000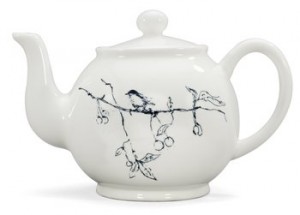 Foundlings And Fledglings - Our Angels Of This Earth
(2007)
Price SEK 4,800 (€459)
Estimated SEK 6,000–8,000