Valentin TIKHONOVICH

1909–1978, Belarus
Also known as: Tsikhanovich
Name
Valentin, Nikolayevich TIKHONOVICH
Valentin Nikolayevich Tikhonovich (Tsikhanovich), born in Vilnia. His art professor was Yehuda Pen, founder of Yehuda Pen's school of painting in Vitebsk, the first art teacher of Marc Chagall. He Illustrated more than 500 childrens books and magazines. Famous for his pictures of the animals and caricatures.
Source: http://www.aspireauctions.com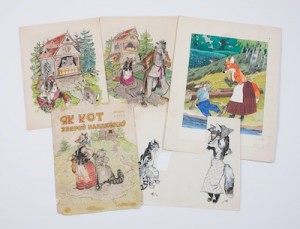 Lot Consisting Of 5 Original Works
(1970)
Price USD 120 (€84)
Estimated USD 150–250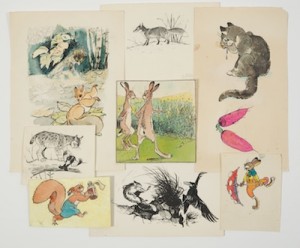 "a Tale About Squirel"
Price USD 425 (€316)
Estimated USD 150–250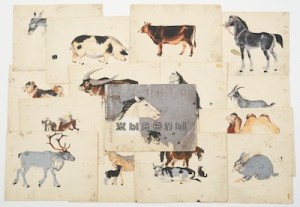 (14) An Original Hand Drawn Children's Book Model "house Pets And Animals"
Price USD 529 (€390)
Estimated USD 300–500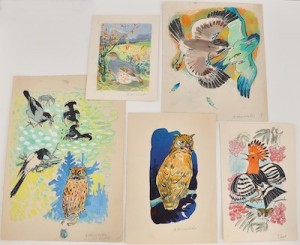 Nature, (portfolio)
Price USD 385 (€287)
Estimated USD 100–200