Albert ENGSTRÖM

1869–1940, Sweden
Also known as: AE

Verdict of guilty
PHM Nr. 4
Ink Drawing, scene with two men, 20x26 cm, signed "Albert Engström." Part of a large seizure of the 1980's. The painting has been seized by police and after examination been assessed as a forgery.
Tuschteckning, motiv med två gubbar, 20x26 cm, signerad "Albert Engström". Ingår i ett stort beslag från 1980-talet. Målningen har tagits i beslag av polis och efter utredning bedömts som en förfalskning.


















Name
Albert, Laurentius Johannes ENGSTRÖM
Albert Engström biografi:

Albert Engström var en svensk konstnär, tecknare och författare, stilbildande inom svensk illustrationskonst. Han föddes den 12 maj 1869 på gården Bäckfall i Lönneberga socken. Han utbildade sig på Valands konstskola i Göteborg.

Albert Engström besitter en alldeles särskild popularitet i Sverige, idag liksom under sin livstid. Hans porträtt och tolkningar av, som han kallar det, adel, präster, smugglare och bönder, är djupt inrotade i det svenska medvetandet. Det är inte många svenskar som inte känner till Engström och hans "gubbar". Han är framför allt känd som tecknare, men han är också en mycket framstående konstnär på ordens område och förtjänar att läsas mera. Mycket mera. Humoresker, reseskildringar och kåserier utmärker Engströms prosa, men här finns också djupare samhällskritik, och karakteristik.

Hans skämtteckningar, med figurer som Kolingen och Bobban, rönde stor uppskattning när de publicerades i tidningen Strix Där Albert Engström blev redaktör. Han gjorde många karikatyrer av dåtidens överheter - präster, borgare och officerare. Vad gäller detta kan man se ett tydligt släktskap med Döderhultarn. I fallet \"strixlöjtnanter\" var inspirationen från OA tydlig, det var närmast den senare som satte standarden i Strix.
Han bodde stor del av sitt vuxna liv i Grisslehamn, norr om Norrtälje.
Är representerad hos Nationalmuseum, Göteborgs Konstmuseum, Moderna Museet m.fl.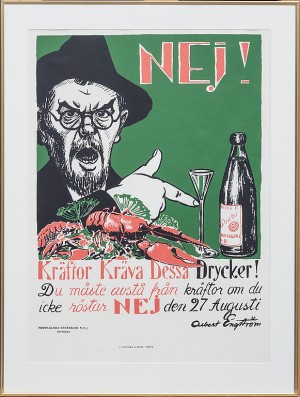 Förbudsaffisch, "nej! Kräftor Kräva Dessa Drycker!"
Price SEK 3,100 (€350)
Estimated SEK 2,000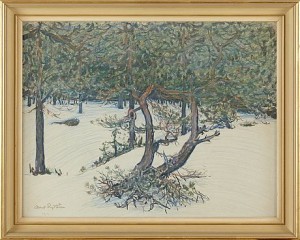 Landskapsmotiv Med Träd
(1916)
Price SEK 3,000 (€341)
Estimated SEK 4,000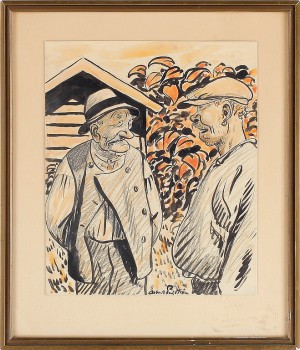 Män Samtalar
Price SEK 3,455 (€402)
Estimated SEK 2,000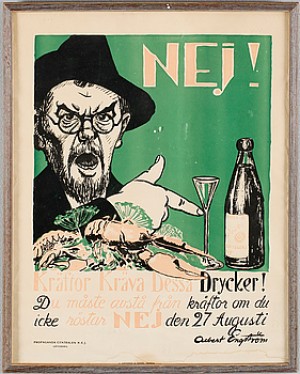 Kräftor Kräva Dessa Drycker
Price SEK 5,400 (€625)
Estimated SEK 1,500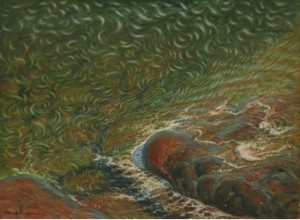 Bränningar
Price SEK 11,000 (€1,236)
Estimated SEK 8,000–10,000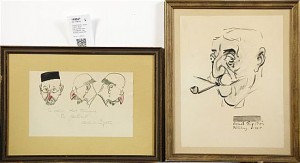 (2) Självporträtt Resp Godsägare
(1925)
Price SEK 2,600 (€285)
Estimated SEK 1,000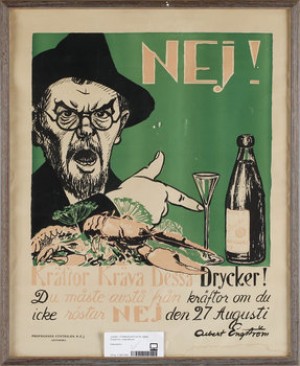 Förbudsaffisch, "nej"
Price SEK 4,000 (€448)
Estimated SEK 2,000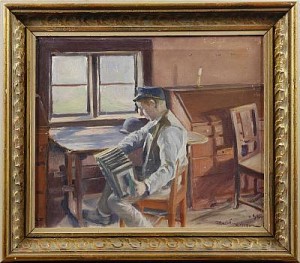 Price SEK 4,700 (€486)
Estimated SEK 2,500
Gryts Skärgård
Price SEK 14,000 (€1,339)
Estimated SEK 10,000–12,000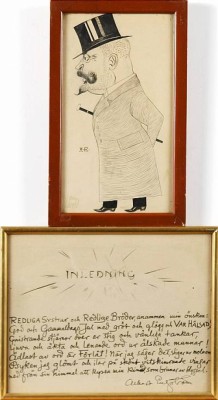 Karikatyr Resp Inledning
Price SEK 1,400 (€135)
Estimated SEK 1,000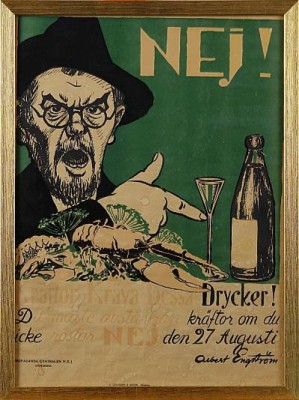 Kräftor Kräva Dessa Drycker...
Price SEK 1,600 (€154)
Estimated SEK 1,000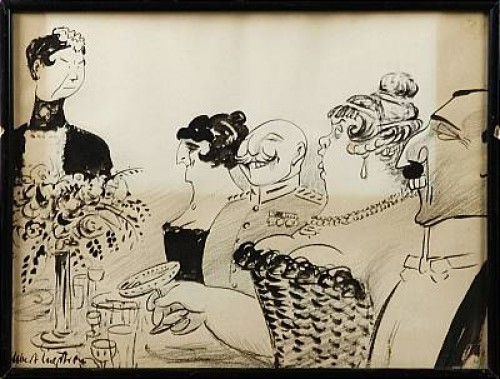 Gulasch
Price SEK 1,000 (€99)
Estimated SEK 1,500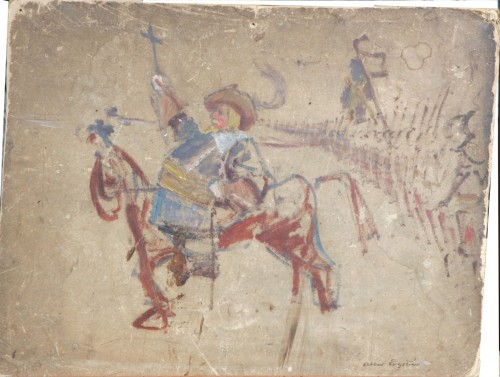 Skiss Föreställande Gustav Ii Adolf Som Härförare
Price SEK 3,300 (€295)
Estimated SEK 800