Alfred Fontville De The Younger BREANSKI
1877–1945, England
Name:
Alfred Fontville De BREANSKI
Lived & Active In:
England
Alfred Fontville De Breanski was one of seven children born to the prolific British landscape painter, Alfred De Breanski Sr. (1852-1928). Though his paintings emanate those of his father in palette and subject matter, his landscapes are executed in a slightly less formal, coarser style.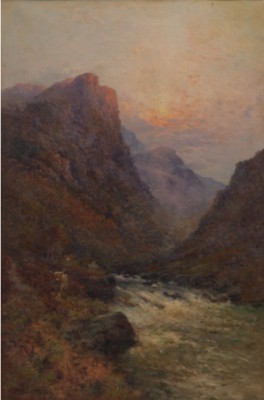 Evening Near Balachulish, N.b.
Price USD 1,652 (€1,486)
Incl. buyer's premium
Estimated USD 1,000–2,000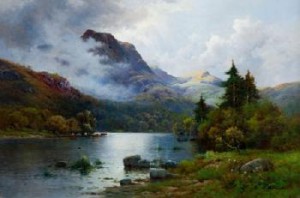 Ben Venue And The Trossachs, Scotland
Price USD 6,250 (€5,754)
Incl. buyer's premium
Estimated USD 2,500–3,500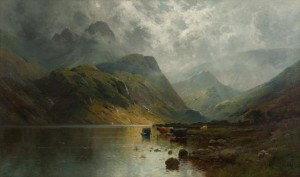 In The West Highlands
Price GBP 10,000 (€12,680)
Incl. buyer's premium
Estimated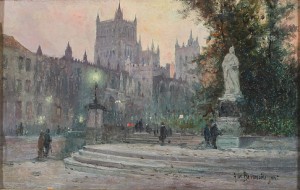 Stadsmotiv
Price SEK 4,811 (€544)
Estimated SEK 4,000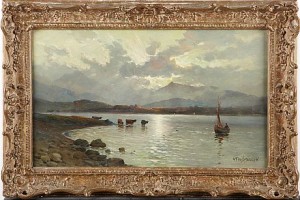 Early Morning
Price SEK 5,200 (€585)
Estimated SEK 4,000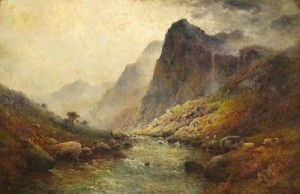 The Crags Of Ben Venne Trossachs
Price USD 4,255 (€2,971)
Estimated USD 3,000–5,000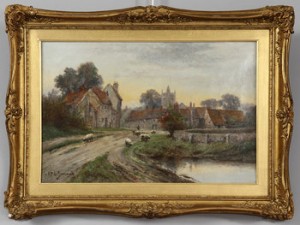 Bygata Med Får
Price SEK 6,000 (€678)
Estimated SEK 8,000