Alfred WAHLBERG

1834–1906, Sweden
Also known as: ALFW, AWG, ALFWG

Oil on canvas, 40x60 cm, signed Alf. Wahlberg. Examination of the painting with UV light showed that the painting's lower left corner has been painted over and that a new signature painted there in the lower right corner. It's good quality of the painting. The painting is a skilful forgery of a talented artist. On the back of the frame is written in pencil: "Alf Wahlberg, 15.000 SEK. The District Court's assessment: Changes in the painting and that it has signed afterwards, but not by Afred Wahlberg, doing the painting is a forgery.
Oäkta förfalskning. Oljemålning på duk, 40x60 cm, signerad Alf. Wahlberg. Belysning av målningen med UV-ljus visade att målningens nedre vänstra hörn har målats över och att en eftersignering skett i dess nedre högra hörn. Det är bra kvalitet på målningen. Alfred Wahlberg var den som förde in fritt målade landskap i svenskt måleri. Målningen är en skicklig förfalskning av en duktig konstnär. På spännramen till tavlan finns antecknat med kulspetspenna: "Alf Wahlberg, 15.000 kronor". Tingsrättens bedömning: Ändringar och eftersignering har vidtagits med tavlan. Den utgör en s.k. oäkta förfalskning .



















Name
Herman, Alfred, Leonard WAHLBERG
Alfred Wahlberg biography:

Alfred Wahlberg studied at the Academy of Music and was one time employed as military musicians. He studied art at the Art Academy\'s school. Went to Dusseldorf in Germany and studied briefly with Hans Fredrik Gude. He traveled to Holland and Belgium and then returned to Sweden. In 1866 he traveled to Paris and remained resident there for most of his life. At the World Exhibition in 1878, he won first-class medal and was internationally acclaimed. The landscapes were mood renderings, bold, yet elegant. He was considered one of the, contemporary, great landscape painters. He spent the summer in the Stockholm archipelago, on the west coast, in southern Sweden and Värmland.
Represented: National Museum in Stockholm, Prince Eugen\'s villan. Copenhagen\'s National Gallery. Gothenburg Museum.
Source: Art Signature Dictionary
Alfred Wahlberg biografi:

Alfred Wahlberg studerade vid Musikaliska akademien och var en tid anställd som militärmusiker. Han studerade teckning vid Konstakademiens principskola. Reste till Düsseldorf i Tyskland och studerade en kort period för Hans Fredrik Gude. Han reste till Holland och Belgien och återvände sedan till Sverige. 1866 reste han till Paris och förblev bosatt där större delen av sitt liv. Vid Världsutställningen 1878 vann han 1:a klassens medalj och blev internationellt uppmärksammad. Landskapen blev stämningåtergivningar, djärva, men samtidigt eleganta. Han var ansedd som en av de, dåtida, stora landskapsmålarna. Han vistades sommartid i Stockholms skärgård, på västkusten, i Skåne och Värmland.

Representerad:
Nationalmuseum i Stockholm, Prins Eugens Waldemarsudde. Köpenhamns konstmuseum. Göteborgs Museum.
Source: Art Signature Dictionary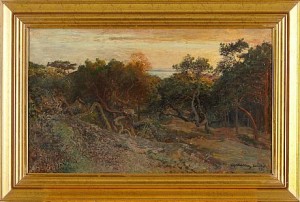 Tallar I Aftonrodnad
(-95)
Price SEK 4,000 (€480)
Estimated SEK 6,000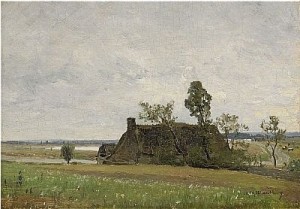 Landskap Från Saint Michel, Frankrike
(-68)
Price SEK 17,000 (€1,836)
Estimated SEK 12,000–15,000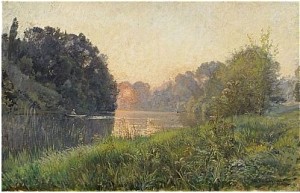 Price SEK 85,000 (€9,180)
Estimated SEK 80,000–100,000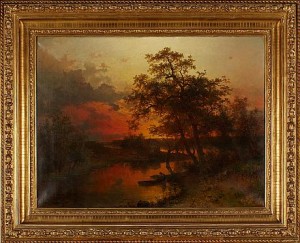 Price SEK 40,000 (€4,667)
Estimated SEK 15,000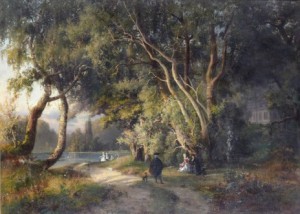 Rastande Rokokosällskap
(-58)
Price SEK 21,000 (€2,432)
Estimated SEK 20,000–25,000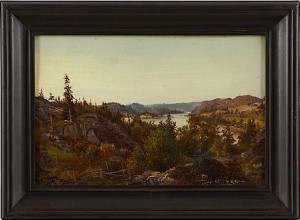 Price SEK 1,400 (€168)
Estimated SEK 2,000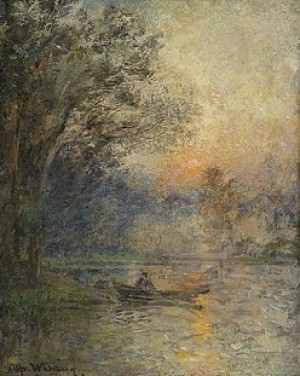 ålandskap
Price SEK 26,000 (€2,934)
Estimated SEK 20,000–25,000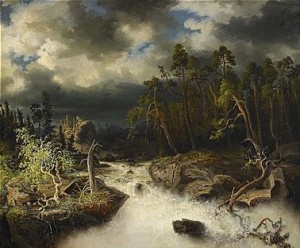 Skogslandskap Med Fors
Price SEK 15,500 (€1,749)
Estimated SEK 18,000–20,000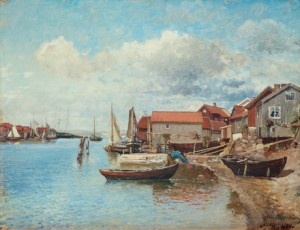 Price SEK 44,100 (€4,957) Incl. buyer's premium
Estimated SEK 20,000–25,000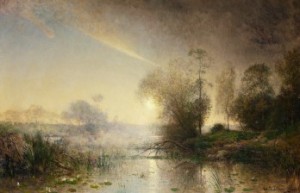 Insjölandskap I Soldis
(-79)
Price SEK 44,000 (€4,948)
Estimated SEK 20,000–25,000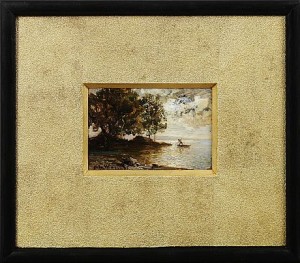 Price SEK 4,000 (€439)
Estimated SEK 4,000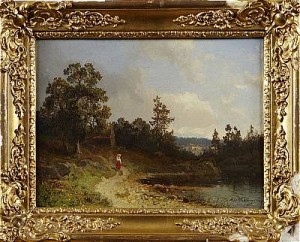 Price SEK 3,200 (€345)
Estimated SEK 4,000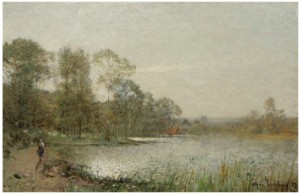 Morgonsol över Vik
(1883)
Price SEK 5,500 (€596)
Estimated SEK 6,000–8,000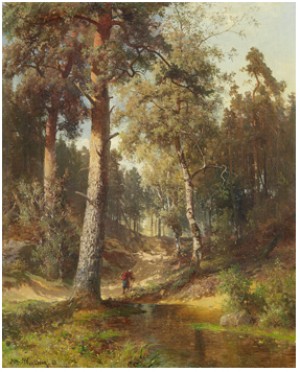 Skogslandskap Med Ensam Vandrare
(1863)
Price SEK 24,000 (€2,487)
Estimated SEK 12,000–15,000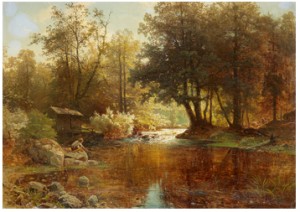 Metande Pojke Vid Skogstjärn
(1864)
Price SEK 27,000 (€2,797)
Estimated SEK 15,000–18,000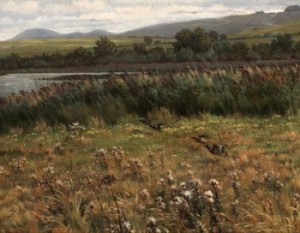 Landskap Med Lyftande änder
Price SEK 10,500 (€1,091)
Estimated SEK 15,000–18,000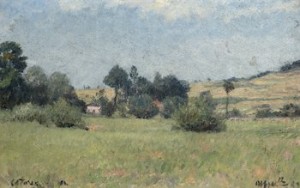 Price SEK 12,000 (€1,247)
Estimated SEK 10,000–12,000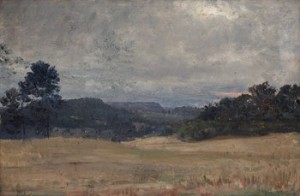 Stämningslandskap
Price SEK 14,000 (€1,455)
Estimated SEK 8,000–10,000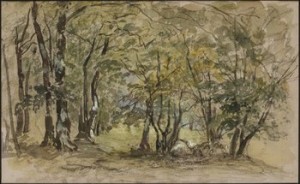 Skogsdunge
Price SEK 2,400 (€240)
Estimated SEK 1,000–15,000
Solnedgång över Flodlandskap
(1891)
Price SEK 22,000 (€2,074)
Estimated SEK 20,000–25,000
Aftonstämning över Insjölandskap
Price SEK 17,000 (€1,603)
Estimated SEK 12,000–15,000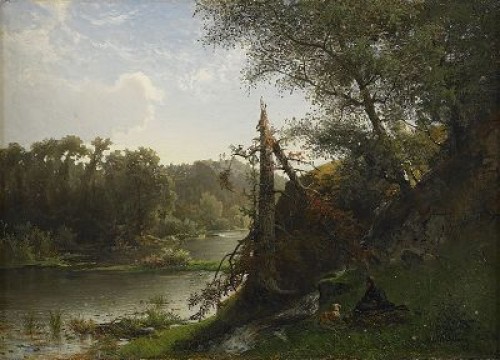 Flodlandskap Med Jägare Och Hund
(1867)
Price SEK 25,000 (€2,357)
Estimated SEK 25,000–3,000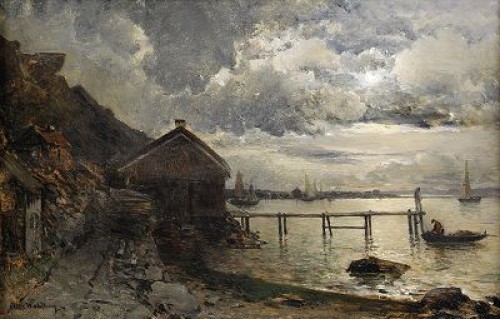 Månsken, Fjällbacka
(1880)
Price SEK 16,000 (€1,508)
Estimated SEK 12,000–15,000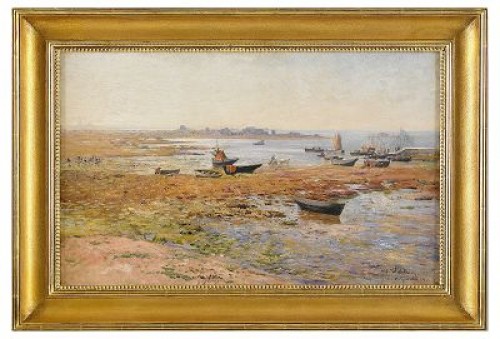 Fiskebåtar Vid Saint Guénolé
(1899)
Price SEK 0 (€0)
Estimated SEK 25,000–30,000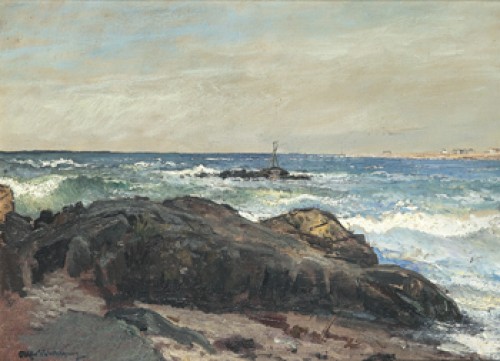 Kustlandskap
Price SEK 5,000 (€455)
Estimated SEK 6,000–8,000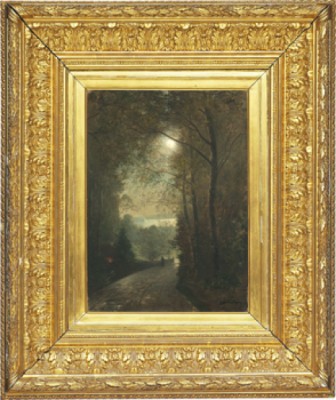 Price SEK 16,000 (€1,455)
Estimated SEK 10,000–15,000
Landskap I Månsken
Price SEK 8,000 (€727)
Estimated SEK 12,000–15,000