Amalia LINDEGREN
1814–1891, Sweden
Also known as: AL
Amalia Lindegren became one of the four women in 1849 were accepted as students of the academy. She was considered promising enough to 1850 to become the first woman who won a scholarship to study art in Paris, which she did several times in Léon Cogniet and Tissiers studios. She also visited Dusseldorf and Munich in 1856 before she returned and was elected to the academy. She painted portraits, genre and folklore, inspired by Adolph Tidemand, Hans Gude and Per Nordenberg and the \"modern German style.\"
Amalia Lindegren blev en av de fyra kvinnor som år 1849 accepterades som elever av akademin. Hon ansågs vara lovande nog att 1850 bli den första kvinna som fick ett stipendium att studera konst i Paris, vilket hon gjorde flera gånger i Léon Cogniets och Tissiers ateljéer. Hon besökte även Düsseldorf och München innan hon 1856 återvände och invaldes som ledamot av akademin.
Hon målade porträtt, genre och folkliv, inspirerades av Adolph Tidemand, Hans Gude och Per Nordenberg och den \"moderna tyska stilen\".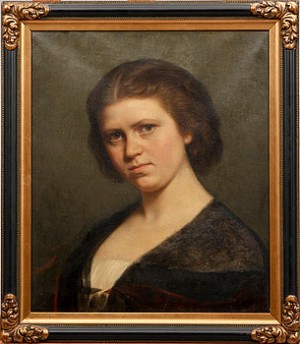 Porträtt Av Flicka
Price SEK 4,755 (€537)
Estimated SEK 3,000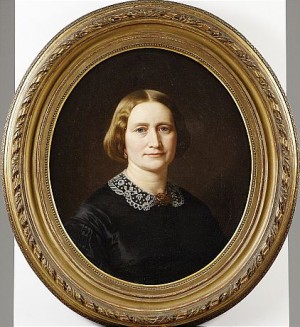 Norsk Skeppsredarhustru
(1862)
Price SEK 2,800 (€313)
Estimated SEK 4,000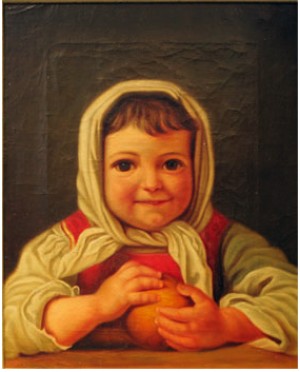 Flicka Med Apelsin
Price SEK 200 (€20)
Estimated SEK 500