Ernst NORLIND

1877–1952, Sweden
Also known as: EN
Name
Ernst, Ludvig NORLIND
Ernst Norlind studied in Dachau and Paris. He has painted figurative compositions also naked, decorative interpretation of landscapes, birds and still lifes. Has also signed a similar motive. He has also done graphics and etchings. Represented: National Museum in Stockholm, Gothenburg Museum of Art, Malmö Museum, Prince Eugen Waldemarsudde, and on Bjärsjö Ladugård.
Ernst Norlind studerade i Dachau och Paris. Han har målat figurkompositioner även naket, dekorativt tolkade landskap, samt fågelmotiv, särskilt storkar, dessutom stilleben. Har också i kol tecknat liknande motiv, framför allt med fåglar, samt har i litografi och etsning gjort fina blad. Han har även i ädla metaller arbetat fram mindre prydnadsföremål.

Representerad:
Nationalmuseum i Stockholm, Göteborgs Konstmuseum, Malmö Museum, Prins Eugens Waldemarsudde, samt på Bjärsjö Lagård.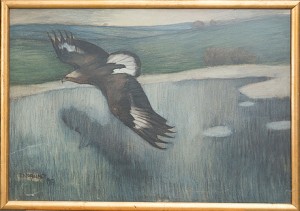 Price SEK 6,200 (€670)
Estimated SEK 4,000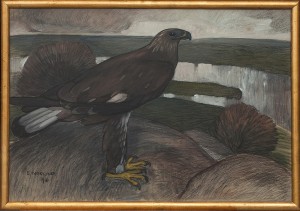 Price SEK 650 (€70) Not sold
Estimated SEK 2,000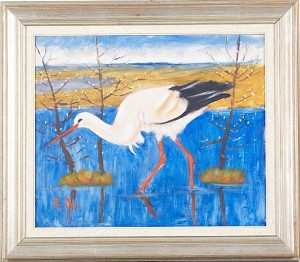 Price SEK 550 (€64)
Estimated SEK 2,000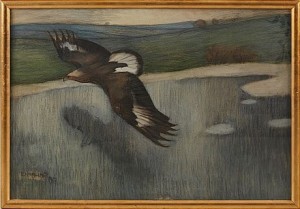 Price SEK 13,000 (€1,559)
Estimated SEK 2,500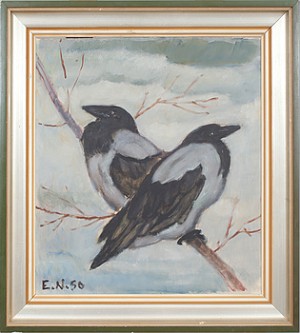 Price SEK 1,000 (€120) Not sold
Estimated SEK 3,000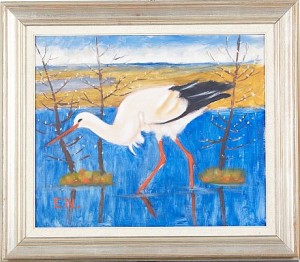 Price SEK 1,200 (€136)
Estimated SEK 2,500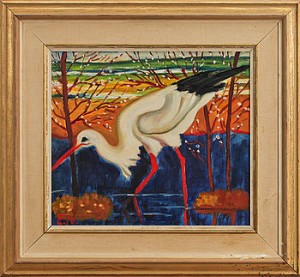 Stork
Price SEK 3,000 (€328)
Estimated SEK 4,000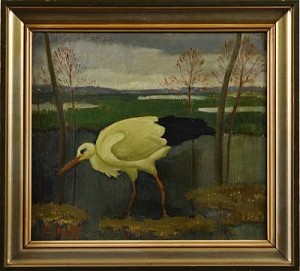 Price SEK 3,000 (€308)
Estimated SEK 1,500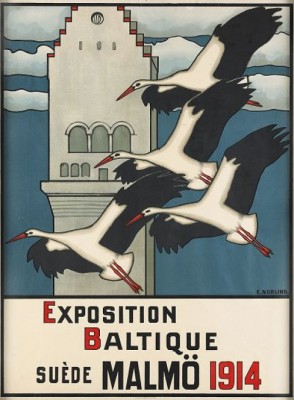 Exposition Baltique, Suède, Malmö 1914
(1914)
Price SEK 0 (€0)
Estimated SEK 5,000–7,000