Anna GARDELL-ERICSON

1853–1939, Sweden
Also known as: AG

Verdict of guilty
DB 63, B 327/79, (int.nr.PHM3756)
Watercolor. The painting originally had a larger size and was then signed "Jenny Ulley 1905". Forger had purchased the painting for 200 Swedish crows. It has since been cropped and fitted with the famous archipelago painter Anna Gardell-Ericson's name. The painting was sold at a major auction house in Stockholm for SEK 4.400 but was withdrawn after the signature forgery had been discovered. After an expert assessment and judgment declared that the painting is not genuine. It is a forgery.
Akvarell. Målningen har ursprungligen haft ett större format och var då signerad "Jenny Ulley 1905". Förfalskaren hade köpt målningen för 200 svenska kronor. Den har sedan beskurits och försetts med den kända skärgårdsmålarens Anna Gardell-Ericsons namn. Målningen såldes hos ett större auktionshus i Stockholm för 4.400 kronor men återtogs sedan signaturförfalskningen hade upptäckts. Efter expertutredning och dom förklarades att målningen inte är äkta. Det är en förfalskning.
















Name
Anna Maria GARDELL-ERICSON
Anna Maria Gardell-Ericson studied in Stockholm. She undertook trips to countries including France and England and came to develop into a watercolor painter with great success including the Salon in Paris. She was married to artist John Ericson. In 1884 they moved to Gothenburg and from that time she came to specialize in coastal motifs from Gotland and Bohuslän.
Represented: National Museum in Stockholm, Gothenburg Art Museum and in several foreign collections.
Anna Gardell-Ericson, biografi:

Anna Gardell-Ericson var en svensk bildkonstnär född i Visby. Hon studerade i Stockholm och Paris där hon tog intryck av friluftsmåleriet. Gardell-Ericson rönte stora framgångar på salongen i Paris och i England. Hon målade främst i akvarell och hennes motiv är ofta hämtade från den Gotländska och Bohusländska kusten och Slottsskogen i Göteborg. Gardell-Ericson har även målat marina motiv som inte sällan har ett romantiskt skimmer över sig.Utförde redan under akademitiden akvareller med motiv från stockholmstrakten och Gotland. Inspirerad av det franska friluftsmåleriet avbildade hon landskapet omkring Paris och fortsatte efter giftermålet med Johan Ericsson och hemkomsten till Göteborg med att skildra den bohuslänska skärgården.
Representerad på Nationalmuseum i Stockholm och på Göteborgs Konstmuseum.
Källa: www.bukowskis.com
------------------------
Anna Maria Gardell-Ericson studerade i Stockholm. Hon företog resor till bland annat Frankrike och England och kom att utvecklas till en akvarellmålare med fina framgångar bland annat på Salongen i Paris. Hon var gift med konstnären Johan Ericson. 1884 flyttade paret till Göteborg och från denna tid kom hon att specialisera sig på kustnära motiv från Gotland och Bohuslän. Hon har även målat mariner, ofta i akvarell och romantiskt betonade.
Representerad:
Nationalmuseum i Stockholm, Göteborgs Konstmuseum och i flera utländska samlingar.
Källa: Internet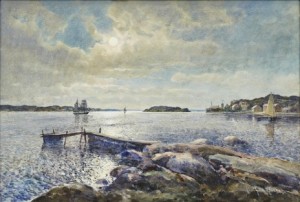 Skymning över Vattnet, Lysekil.
Price SEK 20,000 (€2,153)
Estimated SEK 15,000–18,000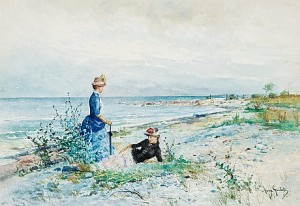 Utflykt Till Norderstrand, Gotland
Price SEK 40,000 (€4,320)
Estimated SEK 25,000–30,000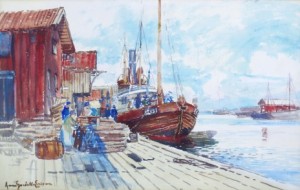 Smögen
Price SEK 7,500 (€869)
Estimated SEK 6,000–8,000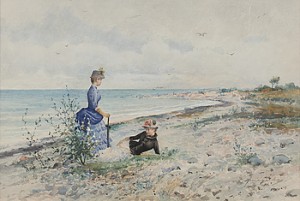 Price SEK 26,000 (€3,003)
Estimated SEK 40,000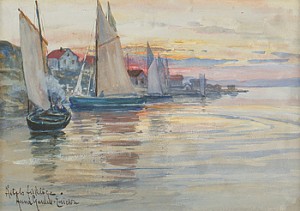 åstols Fiskeläge
Price SEK 6,400 (€739)
Estimated SEK 4,000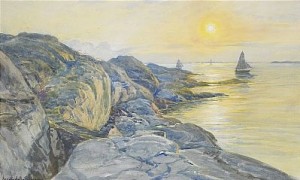 Vy Från Marstrandön Mot Sydväst
Price SEK 14,000 (€1,580)
Estimated SEK 15,000–18,000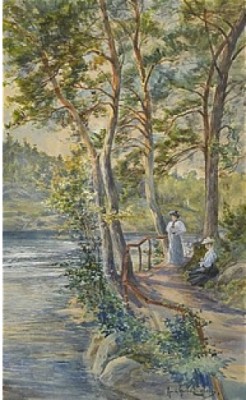 Vilostund Vid Delsjön
Price SEK 16,000 (€1,805)
Estimated SEK 18,000–20,000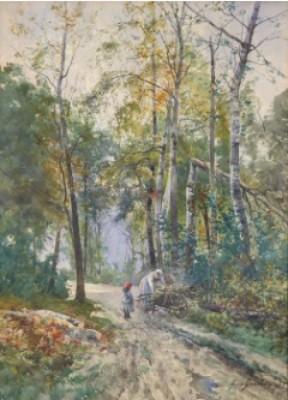 Skogslandskap Med Kvinna Och Barn Samlandes Ris
(-85)
Price SEK 6,000 (€674)
Estimated SEK 8,000–10,000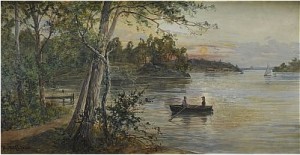 Insjölandskap Med Kärlekspar I Roddbåt
Price SEK 14,000 (€1,547)
Estimated SEK 15,000–18,000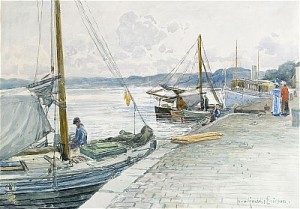 Marstrands Kaj
Price SEK 15,000 (€1,645)
Estimated SEK 12,000–15,000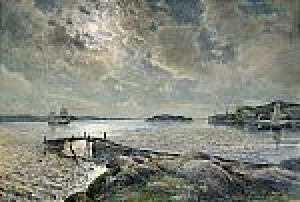 Skymning över Vattnet, Lysekil
Price SEK 16,000 (€1,665)
Estimated SEK 18,000–20,000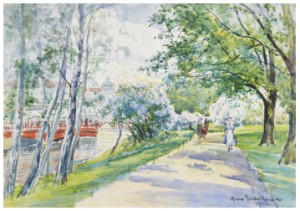 Promenad I Vasaparken, Göteborg. I Fonden Vasabron
(1922)
Price SEK 19,000 (€1,816)
Estimated SEK 12,000–15,000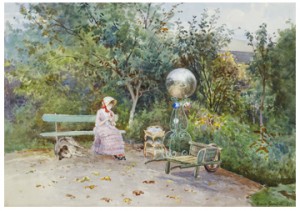 Fransk Trädgårdsinteriör
(1981)
Price SEK 26,000 (€2,486)
Estimated SEK 8,000–10,000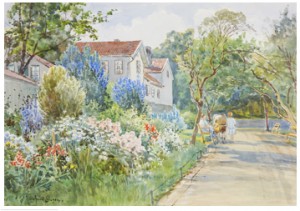 Parkmotiv Med Blommande Trädgård
Price SEK 18,000 (€1,721)
Estimated SEK 10,000–12,000
Yvonne Som Liten - Motiv Från Lysekil
(1886)
Price SEK 20,000 (€1,913)
Estimated SEK 20,000–25,000
Klippig Strand - Motiv Från Bohuslän
Price SEK 15,000 (€1,435)
Estimated SEK 10,000–12,000
Från Marstrandsön
Price SEK 14,000 (€1,339)
Estimated SEK 15,000–18,000
Vårbyken
Price SEK 12,000 (€1,148)
Estimated SEK 12,000–15,000
Skärgårdsutsikt Med Flicka Och Får
Price SEK 15,000 (€1,435)
Estimated SEK 20,000–25,000
Motiv Från Bougival
Price SEK 4,800 (€471)
Estimated SEK 6,000–8,000
Flicka I Sommarlandskap
(1881)
Price SEK 6,200 (€608)
Estimated SEK 8,000–10,000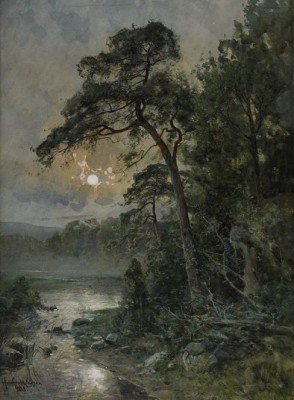 Månsken över Nordiskt Landskap
(1888)
Price SEK 22,000 (€2,074)
Estimated SEK 25,000–30,000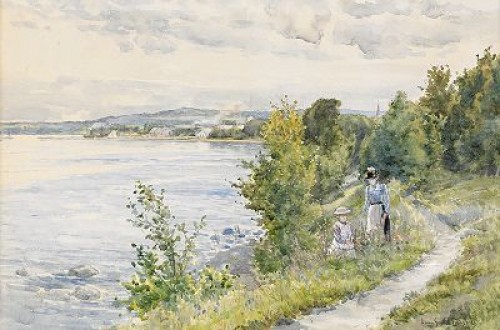 Insjölandskap Med Mor Och Dotter
Price SEK 18,000 (€1,697)
Estimated SEK 18,000–20,000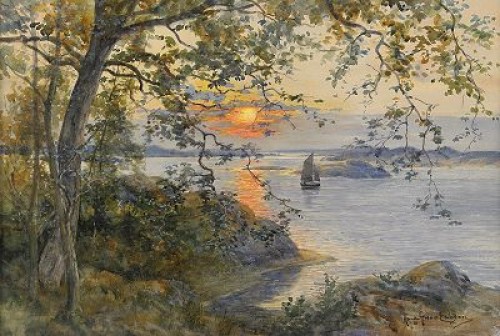 Kustlandskap Med Segelbåt I Solnedgång
Price SEK 18,000 (€1,697)
Estimated SEK 12,000–15,000