Anna PALM DE ROSA

1859–1924, Sweden/Italy
Also known as: AP
Name
Anna, Sofia PALM DE ROSA
Anna Palm de Rosa was the daughter of the Swedish artist Gustaf Wilhelm Palm. She settled in Italy in 1901 and married in 1901 in Italy by Alfredo de Rosa. She was a skilled akvarellist and has painted architecture, landscapes from the Stockholm archipelago and Fjällbacka and pictures from France and Italy. She also painted Christmas cards.
Exhibitions: Art Academy in 1885 and 1887 and then in a long series of exhibitions presented to the Baltic Exhibition in Malmo 1914th 2005-2006 Stockholm City Museum.
Represented: National Museum in Stockholm, Gothenburg Art Museum, Uppsala University Library, Norrköping Museum, Ateneum, Helsinki and Stockholm Palace.
Anna Palm de Rosa var dotter till konstnären Gustav Wilhelm Palm. Hon bosatte sig i Italien 1901 och gifte sig 1901 i Italien med Alfredo de Rosa. Hon var en skicklig akvarellist och har målat arkitektur, skärgårdslandskap från Stockholm och Fjällbacka samt motiv från Frankrike och Italien. Hon målade även jul och vykort

Utställningar:
Konstakademien 1885 och 1887 och därefter i en lång rad utställningar fram till Baltiska utställningen i Malmö 1914. 2005-2006 Stockholms Stadsmuseum.

Representerad:
Nationalmuseum i Stockholm, Göteborgs Konstmuseum, Uppsala Universitetsbibliotek, Norrköpings museum, Ateneum, Helsingfors och på Stockholms slott.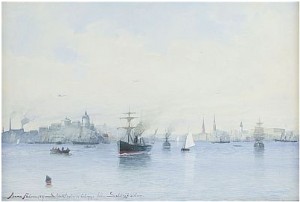 Stockholms Inlopp Från Saltsjösidan
(1887)
Price SEK 32,000 (€3,444)
Estimated SEK 25,000–30,000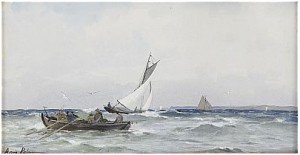 Båtliv Vid Kusten
Price SEK 14,000 (€1,507)
Estimated SEK 100,000–12,000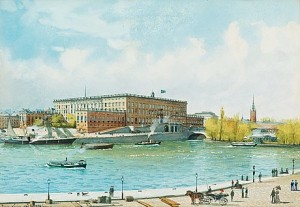 Vy över Stockholms Slott Från Blasieholmen.
Price SEK 35,000 (€3,780)
Estimated SEK 20,000–25,000

Price SEK 10,000 (€1,149)
Estimated SEK 15,000–18,000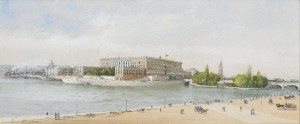 Utsikt Mot Stockholms Slott
Price SEK 13,000 (€1,513)
Estimated SEK 15,000–18,000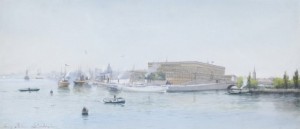 Utsikt Mot Stockholms Slott
Price SEK 18,000 (€2,084)
Estimated SEK 18,000–20,000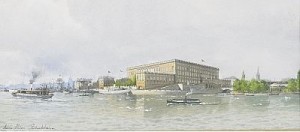 Utsikt Mot Stockholms Slott Med ångbåtar I Förgrunden
Price SEK 16,000 (€1,805)
Estimated SEK 10,000–12,000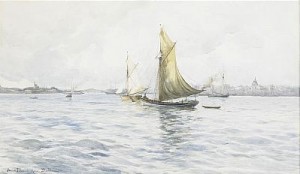 Stockholms Ström Med Katarinakyrkan I Bakgrunden
Price SEK 20,000 (€2,257)
Estimated SEK 25,000–30,000

Utsikt Mot Slottet Från Grand Hotel - Stockholm
Price SEK 80,000 (€9,027)
Estimated SEK 80,000–100,000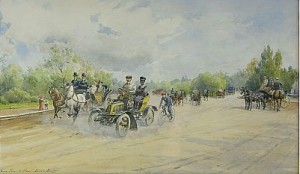 Sommardag, Bois De Boulogne
Price SEK 55,000 (€6,077)
Estimated SEK 40,000–50,000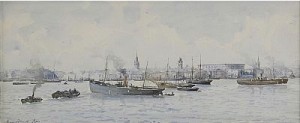 ångbåtar Vid Inloppet Till Stockholm Med Gamla Stan Och Slottet I Fonden
Price SEK 14,000 (€1,547)
Estimated SEK 20,000–25,000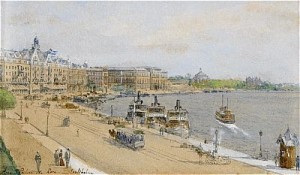 Utsikt Mot Grand Hotel, Nationalmuseum Och Skeppsholmen
Price SEK 7,500 (€840)
Estimated SEK 6,000–8,000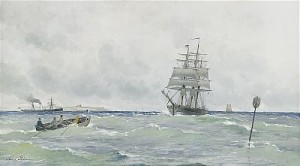 Kustmotiv Med Segelfartyg Och ångfartyg
Price SEK 18,000 (€1,974)
Estimated SEK 20,000–25,000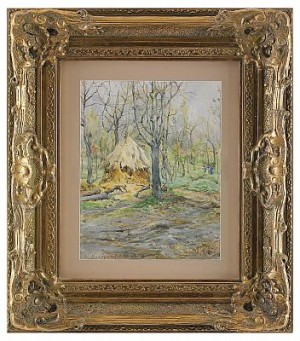 Price SEK 14,000 (€1,536)
Estimated SEK 20,000–25,000

Stockholms Slott Från Blasieholmen
Price SEK 24,000 (€2,487)
Estimated SEK 10,000–15,000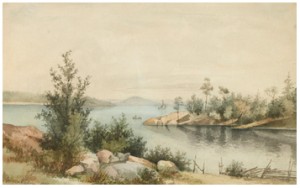 Kustlandskap Med Segelbåtar
(1887)
Price SEK 3,500 (€363)
Estimated SEK 5,000–7,000

Stockholm Från Grand Hotel
Price SEK 290,000 (€30,047)
Estimated SEK 100,000–125,000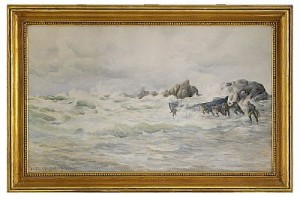 Fiskare I Bretagne, St. Marc
Price SEK 16,000 (€1,665)
Estimated SEK 20,000–25,000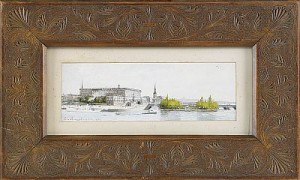 Utsikt Mot Stockholms Slott
(1891)
Price SEK 17,500 (€1,822)
Estimated SEK 12,000–15,000

Utsikt Mot Stockholms Slott
Price SEK 16,000 (€1,530)
Estimated SEK 10,000–12,000
Elegant Sällskap På Gärdet
Price SEK 16,500 (€1,619)
Estimated SEK 10,000–12,000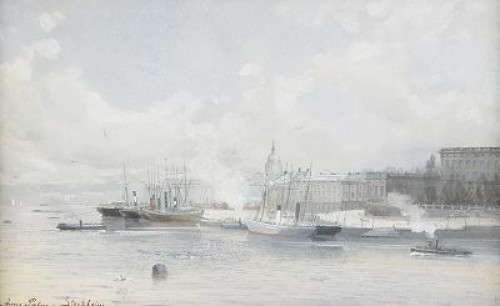 Utsikt Mot Stockholms Slott
Price SEK 9,000 (€848)
Estimated SEK 8,000–10,000