Ardy STRÜWER
1939, Indonesia/Netherlands/France/Sweden
Ardy Strüwer studied at the Academy in The Hague, Holland. At the Art Academy in Stockholm. In Paris, he works with Clot, Bramsen et Georges. In New York, he works at the American Atelier. Ardy paints in explosive colors, often surreal style, with recurring motifs of female figures. His art is a tribute to life\'s origin - the woman. Ardy has become a big name and he has had numerous exhibitions in Europe and the USA. He is represented in many private collections and museums, b la Moderna Museet in Stockholm, lowercase museum in The Hague and Peter Stuyvesant Collection, etc.
Source: Art Signature Dictionary
Ardy Strüwer biografi:

Ardy Strüwer föddes i Batavia på Java för drygt 60 år sedan och kom som tioåring till Holland. Hans stora konstintresse förde honom till Kungliga Konstakademien i Haag. Så småningom flyttade han till Sverige för fortsatta studier vid Kungliga Konstakademiens grafiska avdelning i Stockholm. I Paris har han arbetat i den kända grafiska ateljén Clot, Bramsen & Georges och i New York på likaledes välrenommerade The American Atelier. Sedan 1986 bor Ardy i Frankrike. "Jag bodde i Sverige i trettio år, men upptäckte alltmer hur klimatet gjorde det svårare för mig att måla. Jag saknade ljuset för mycket och vintrarna var för långa."
Att vara målare är att fungera som optisk författare, säger Ardy. Att måla är att tala ögonens språk och att betrakta målningen är att läsa i form och färg. Man kan se på konst med tre ögon; sina egna och hjärtats.

Ardy målar i explosiva färger, ofta i surrealistisk stil med kvinnoansikten som ofta återkommande motiv. Hans konst är en hyllning till livets ursprung, kvinnan. Ardys bildvärld är fylld av orientalisk prakt, kvinnobesatthet och surrealistiska färgdrömmar. Den är glimrande vacker och rymmer samtidigt skikt av trolldom och vanvett. Ardy målar ofta i en blandteknik "mixed media" d.v.s. olja, tempera och akryl blandat på duk och akvarellpapper. Collagebilder gör han oftast på sina resor runt om i världen.

Internationellt har Ardy blivit ett stort namn och han har haft utställningar i Europa och USA. Hans målningar är i många privata samlingar och museer bl.a. på Moderna Museet i Stockholm, på Gemeente Museum i Den Haag Holland och Peter Stuyvesant Collection.


Source: http://ardystruwer.com/Om.html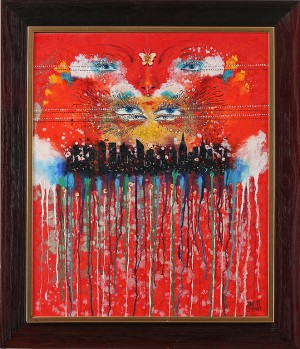 Meltning Manhattan Memory
(-85)
Price SEK 11,500 (€1,204)
Estimated SEK 5,000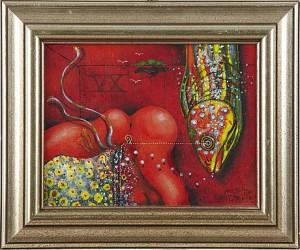 ..once Upon A Dream..
(1988-1991)
Price SEK 6,000 (€693)
Estimated SEK 5,000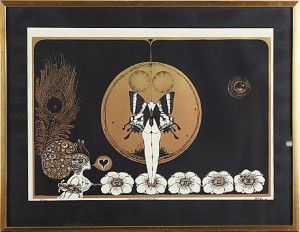 Ornithopera Paradisea
(1968)
Price SEK 600 (€67)
Estimated SEK 1,000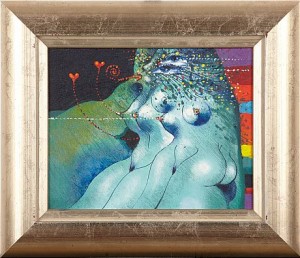 Price SEK 5,400 (€594)
Estimated SEK 5,000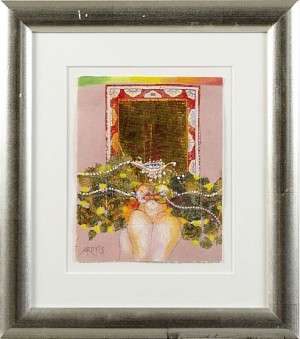 Chinese Beaty
Price SEK 3,000 (€329)
Estimated SEK 6,000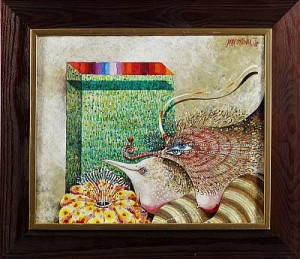 Price SEK 6,200 (€688)
Estimated SEK 5,000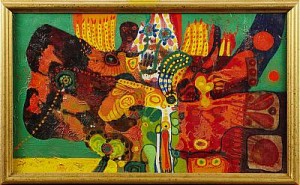 Skönhetsdrottning Och Andrana
(-66)
Price SEK 2,700 (€302)
Estimated SEK 3,000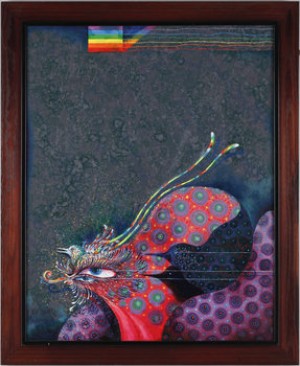 Kärleksgudinna + Regnbåge
(1980)
Price SEK 21,000 (€2,352)
Estimated SEK 2,000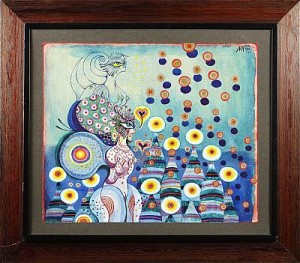 Price SEK 6,700 (€746)
Estimated SEK 5,000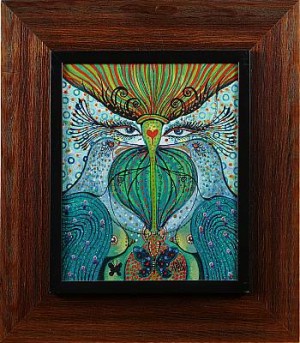 Price SEK 6,000 (€645)
Estimated SEK 3,000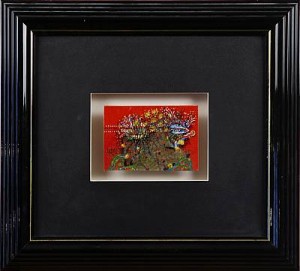 Flowerqueen
Price SEK 4,500 (€462)
Estimated SEK 3,000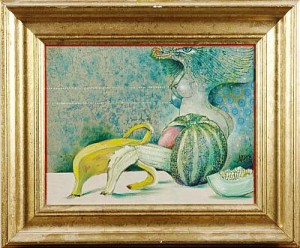 Price SEK 3,900 (€374)
Estimated SEK 3,000
Price SEK 3,200 (€344)
Estimated SEK 2,000