Axel FRIDELL

1894–1935, Sweden
Also known as: AF
Axel Fridell studied at the Art School and in France, Italy and England. He is best known for his very skillful dry point engravings. The motives are often self-portraits, interiors with figures and landscapes depicting the Stockholm area or Falun. He also painted in oil.
Axel Fridell studerade på Konsthögskolan och i Frankrike, Italien och England. Han är främst känd för sina mycket skickligt utförda torrnålsgravyrer. Motiven är ofta självporträtt, interiörer med figurer samt landskap med motiv från Stockholmstrakten eller Falun. Han målade även i olja.


1913
Elev vid Carl Wilhelmsons målarskola, Stockholm.
1913-1916
Elev vid Konstakademien.
1914
Resa till Köpenhamn.
1917
Speciellt inbjuden till Konstakademiens elevutställning.
1918
Resor till Danmark och Norge.
1921
Resor till Tyskland, Italien och Österrike.
1922
I Falun hela året.
1923
Halvårslång vistelse i Paris. Därefter till Falun.
1925
Åter till Stockholm.
1926-1927
Nästan ettårig vistelse i London.
1927
Gift med Ingrid Starck (till 1933).
1928
Resa till Paris och Zürich.
1928-1929
Halvårslång vistelse i London och Sussex.
1930
Resa till Frankrike och Holland.
Separatutställning på Bukowskis Konsthandel, Stockholm.
1933-1934
Resor till London och Paris.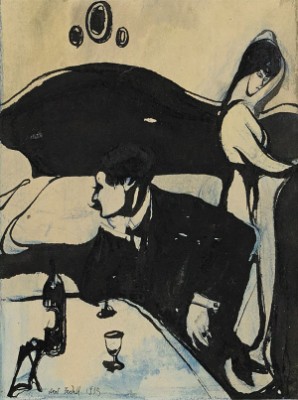 Price SEK 16,000 (€1,722)
Estimated SEK 12,000–15,000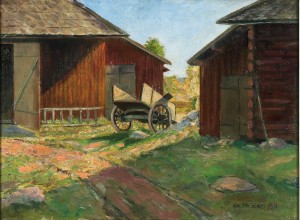 Price SEK 5,200 (€554) Incl. buyer's premium
Estimated SEK 6,000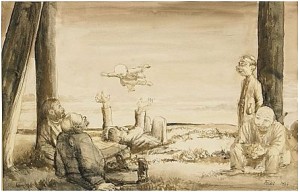 Fem Gubbar Och En Liten Pojke
(-26)
Price SEK 9,000 (€993)
Estimated SEK 8,000–10,000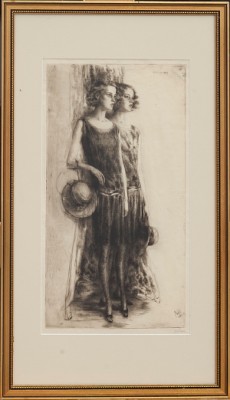 Systrarna (ingrid Och Brita)", Zürich 1928. Iii Etat
(1928)
Price EUR 36,000
Estimated EUR 6,000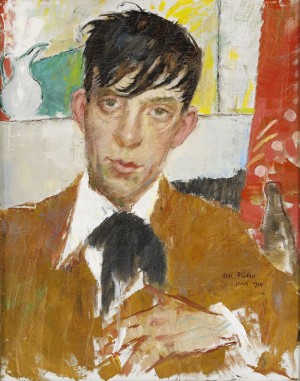 Porträtt Av Konstnärskollegan Einar Forseth
(1914)
Price SEK 275,000 (€32,010)
Estimated SEK 80,000–100,000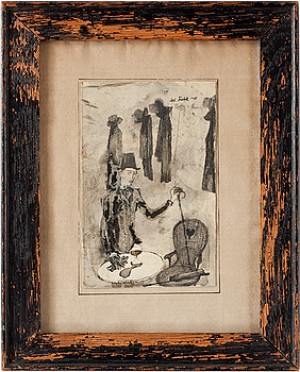 Herre Med Käpp Vid Kafébord
(-15)
Price SEK 5,000 (€580)
Estimated SEK 6,000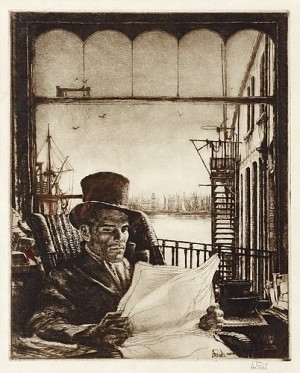 Price SEK 96,000 (€10,243)
Estimated SEK 80,000–100,000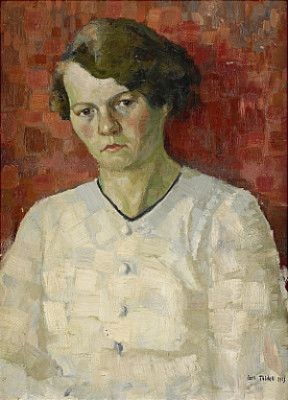 Porträtt Av Konstnärens Syster Elvira
(1913)
Price SEK 10,000 (€1,097)
Estimated SEK 10,000–12,000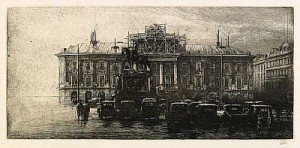 Gustav Adolfs Torg
(1927)
Price SEK 10,000 (€1,045)
Estimated SEK 3,000–4,000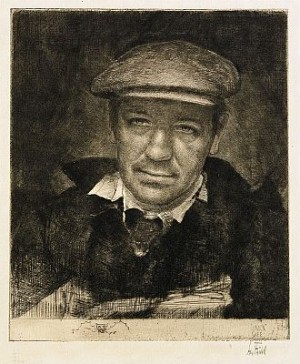 Självporträtt I Sportmössa Ii
(1933)
Price SEK 10,000 (€1,045)
Estimated SEK 4,000–5,000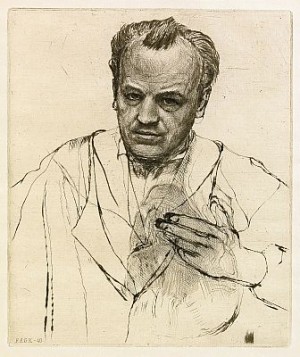 Price SEK 2,800 (€293)
Estimated SEK 2,000–3,000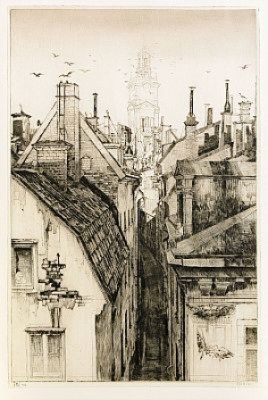 Göran Helsinges Gränd
(1932)
Price SEK 6,000 (€627)
Estimated SEK 3,000–4,000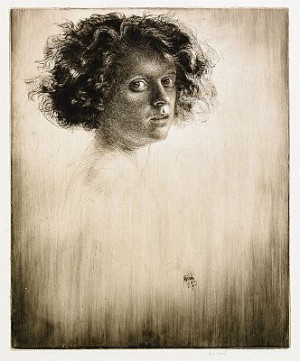 Price SEK 11,000 (€1,150)
Estimated SEK 3,000–4,000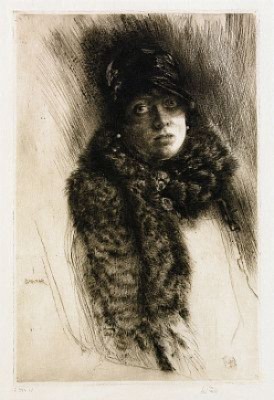 Price SEK 3,000 (€314)
Estimated SEK 3,000–4,000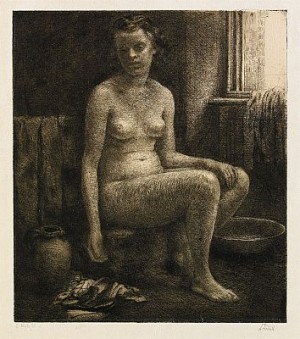 Sittande Naken Flicka
(1928-29)
Price SEK 3,800 (€397)
Estimated SEK 3,000–4,000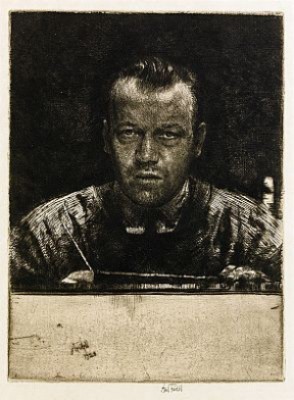 Självporträtt Vii
(1927-28)
Price SEK 6,500 (€679)
Estimated SEK 3,000–4,000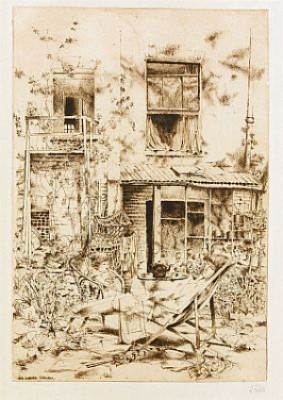 Old Garden, Chelsea
(1927)
Price SEK 5,500 (€575)
Estimated SEK 3,000–4,000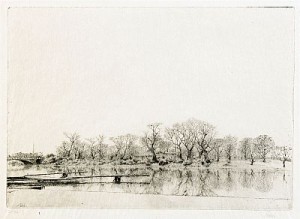 Price SEK 11,000 (€1,150)
Estimated SEK 2,000–3,000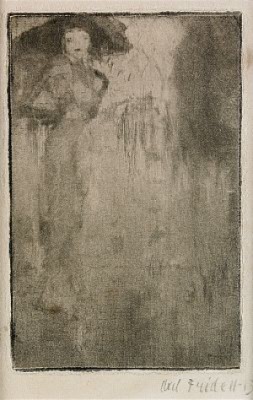 Price SEK 6,000 (€627)
Estimated SEK 6,000–8,000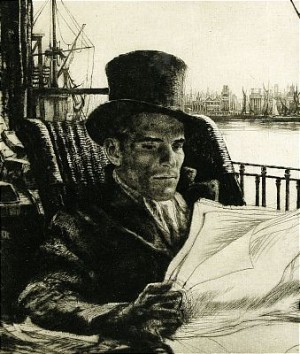 Mr. Simmons (tidningsläsaren)
(1933)
Price SEK 100,000 (€10,453)
Estimated SEK 80,000–100,000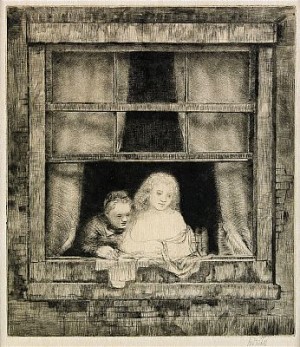 Flickan I Fönstret
(1930)
Price SEK 4,200 (€439)
Estimated SEK 4,000–6,000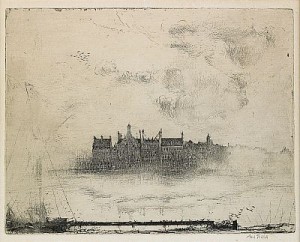 Cheyne Walk (chelsea Embankment)
(1927)
Price SEK 4,500 (€470)
Estimated SEK 4,000–6,000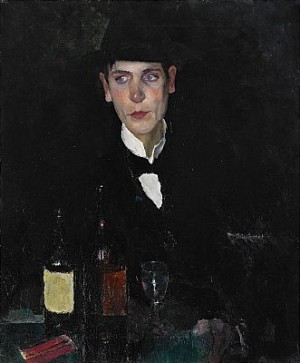 Porträtt Av Konstnärskollegan Einar Forseth
(1915)
Price SEK 190,000 (€19,777)
Estimated SEK 20,000–25,000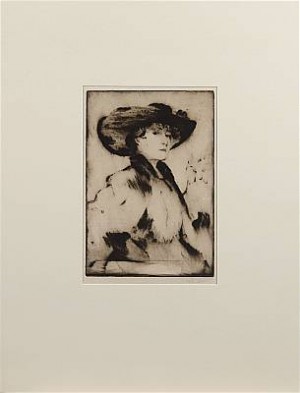 Fru Maj Alinder
Price SEK 2,500 (€257)
Estimated SEK 2,000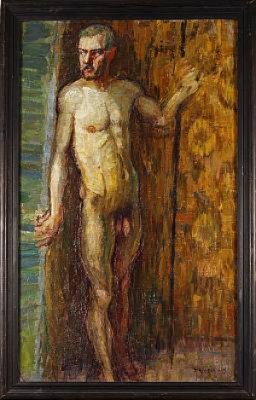 Studie Av Manlig Modell
(-14)
Price SEK 2,500 (€250) Not sold
Estimated SEK 8,000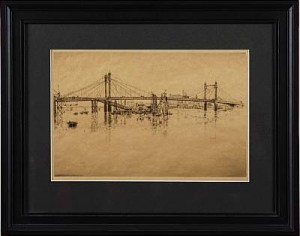 Albert Bridge And Cadogan Pier, London 1927
(1927)
Price SEK 1,900 (€186)
Estimated SEK 1,200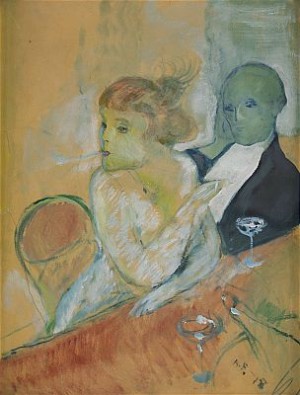 Dam Och Herre Vid Restaurangbord
(1918)
Price SEK 160,000 (€15,304)
Estimated SEK 45,000–50,000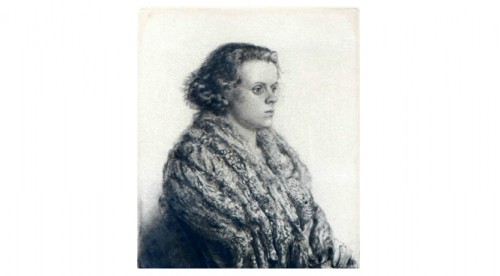 Ung Kvinna I Päls (fru Ingrid Fridell)
(1929)
Price SEK 1,600 (€157)
Estimated SEK 1,000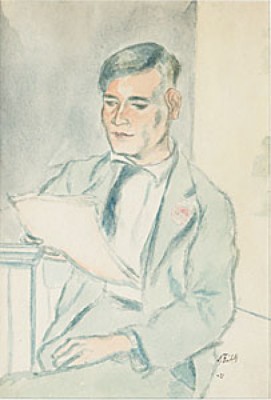 Price SEK 2,000 (€178)
Estimated SEK 4,000–5,000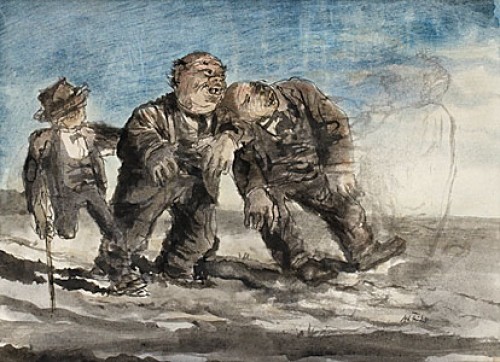 Tre Berusade Män
Price SEK 8,500 (€758)
Estimated SEK 10,000–12,000