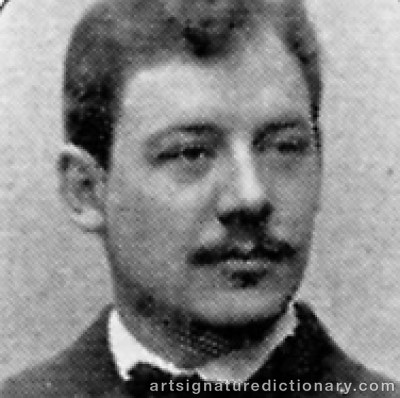 Axel SJÖBERG

1866–1950, Sweden
Axel Sjöberg studied at the Technical School, at the Arts Academy and the Academy etching school in Sweden. He was a talented artist. He painted motifs from the Stockholm archipelago and the sea. Represented: National Museum in Stockholm, Gothenburg Museum of Art, Malmö Museum, Statens Museum for Kunst in Copenhagen, Prince Eugen Waldemarsudde, Värmland\'s Museum and the Royal Library in Stockholm.
Axel Sjöberg studerade vid Tekniska skolans afton- och söndagskurser, senare även vid Konstakademien och akademiens etsningsskola för A. Tallberg. Han var en driven tecknare och kontakten med Konstnärsförbundet, Karl Nordström, Bruno Liljefors, Carl Larsson, fick honom att stanna hemma och måla, söka motiv i Sverige och det fann han utanför Nämndö på Långskär. Han målade sina känslor inför naturmotivet från Stockholms skärgård och havsbandet, som rena strandbilder utan figurer eller med fiskare och fåglar.

Representerad:
Nationalmuseum i Stockholm, Göteborgs Konstmuseum, Malmö Museum, Statens Museum för Kunst i Köpenhamn, Prins Eugens Waldemarsudde, Värmlands museum och Kungliga Biblioteket i Stockholm.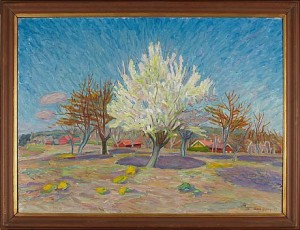 Fruktträd På Svartsjölandet
(-39)
Price SEK 9,200 (€1,075)
Estimated SEK 5,000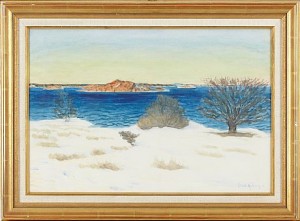 Kustlandskap
Price SEK 3,200 (€389)
Estimated SEK 5,000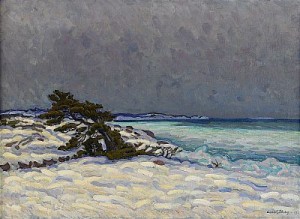 Price SEK 26,000 (€2,852)
Estimated SEK 15,000–20,000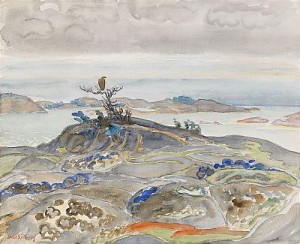 Skärgårdsmotiv
Price SEK 12,000 (€1,249)
Estimated SEK 10,000–12,000
Price SEK 2,200 (€218)
Estimated SEK 3,000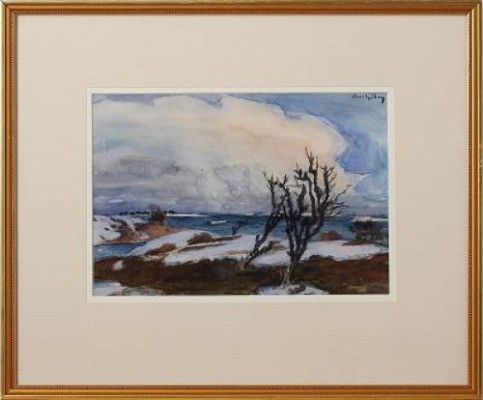 Skärgårdsmotiv
Price SEK 2,500 (€240)
Estimated SEK 3,000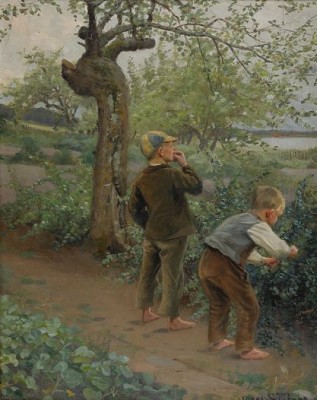 Bärplockarna - Sommarlandskap Med Två Gossar
Price SEK 32,000 (€3,076)
Estimated SEK 25,000–30,000